Troop 174
Historic Trails
Boston Freedom Trail and Plymouth Mass.
May 9, 10 & 11, 2008
On this trip 10 scouts and 10 parents stayed at boy scout Camp Norse in Kingston Mass., just outside Plymouth.
We took the Kingston Line Rail into Boston on Saturday and walked the Freedom Trail, had lunch in Quincey Market, walked to Cambridge and Bunker Hill, visited the USS Constitution and returned to Boston by Ferry.
After Bobby, Josh, Chris, and Micheal go hugs and kisses from some friendly Boston girls we caught a train back to Camp Norse.
On Sunday we walked around Plymouth Mass., visited the ship Mayflower II, talked to some Pylgrims, went shopping, some of us had Mothers Day meals and then all returned home.
Thanks to Pete Hornes for all the planning and a great weekend enjoyed by all.
Photos by Adrienne Davies.

---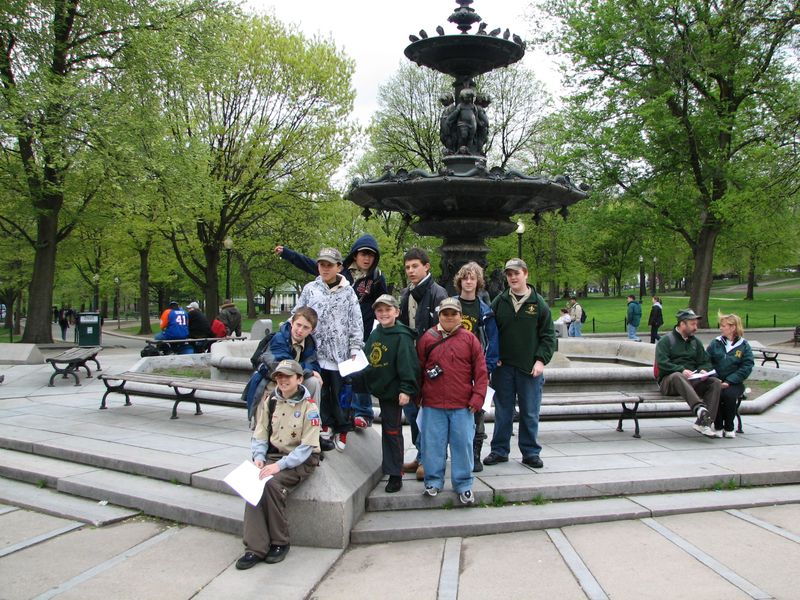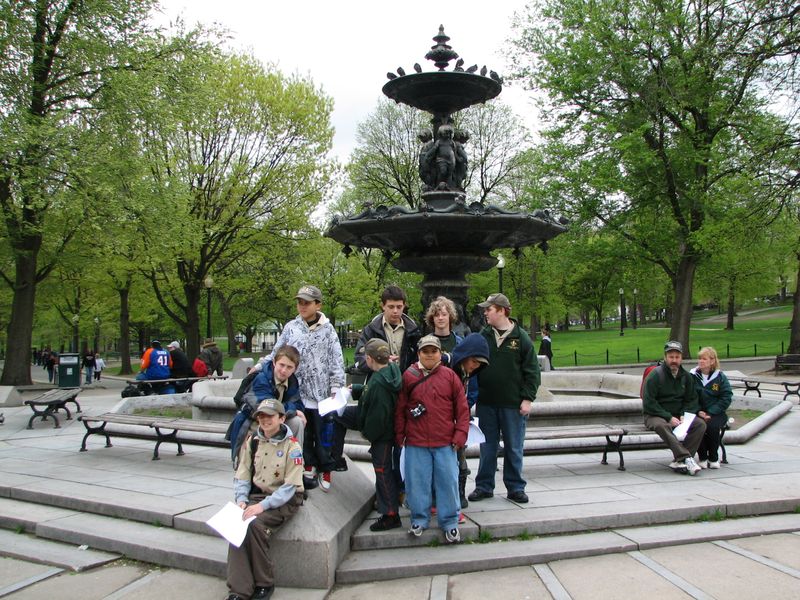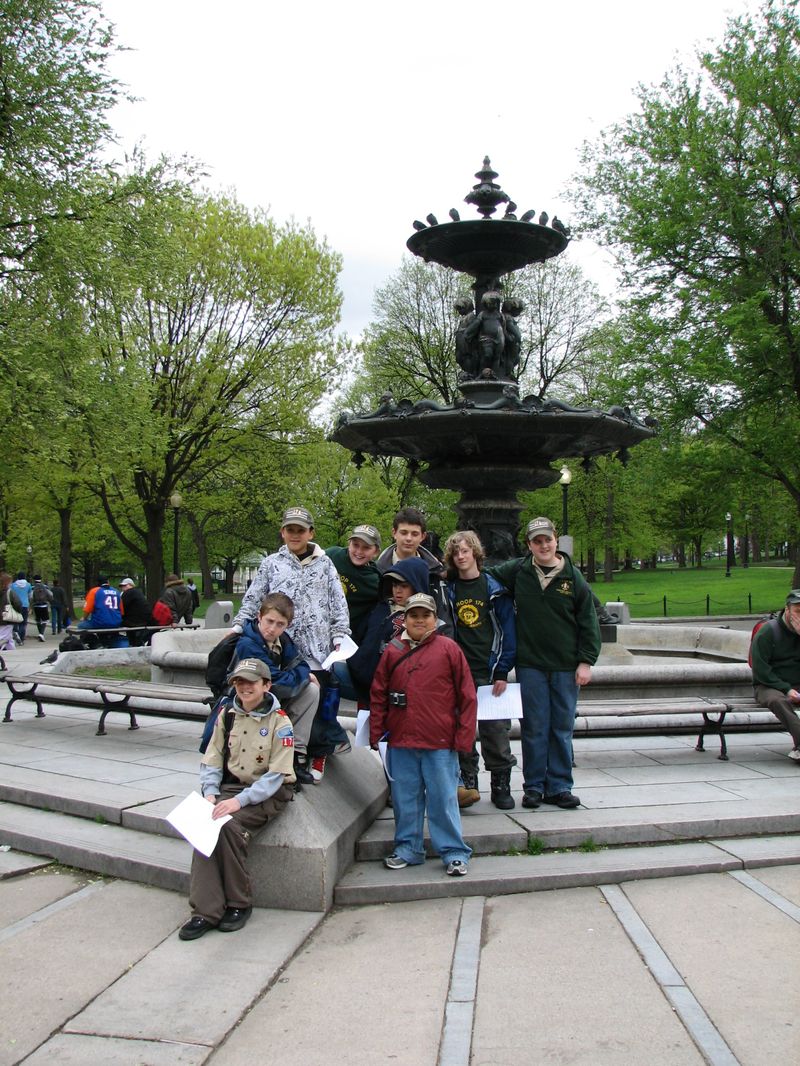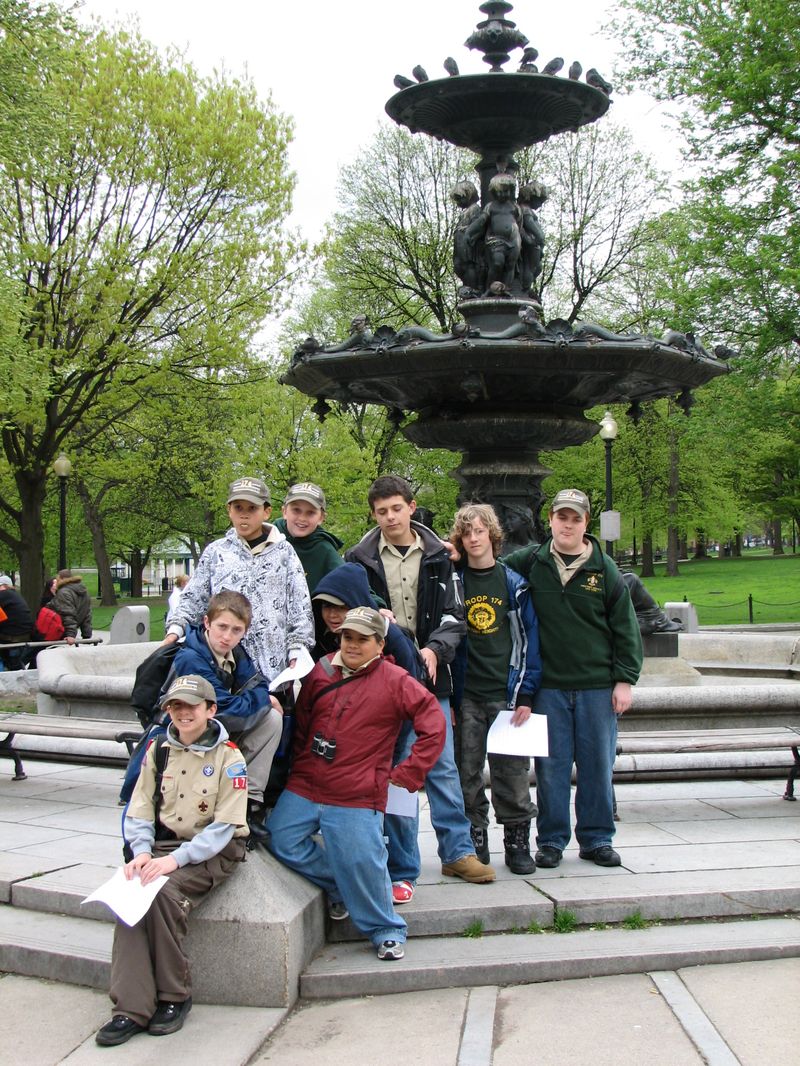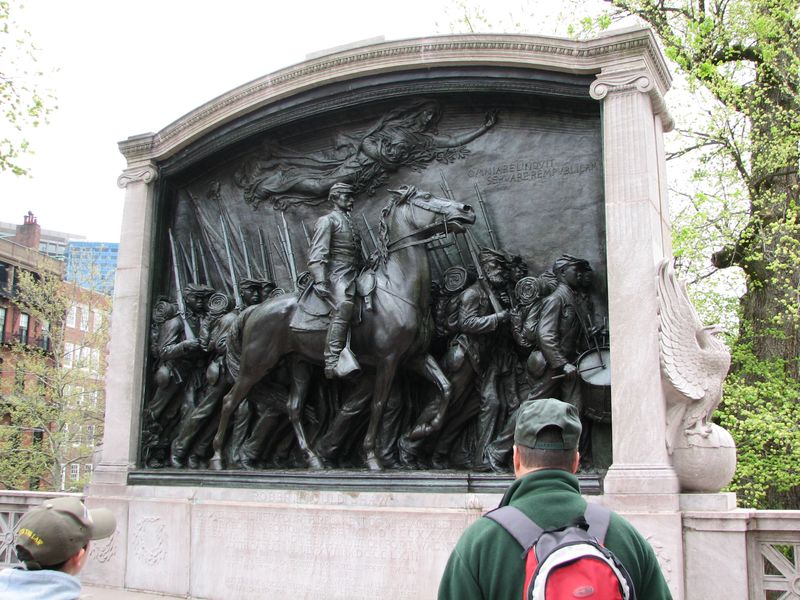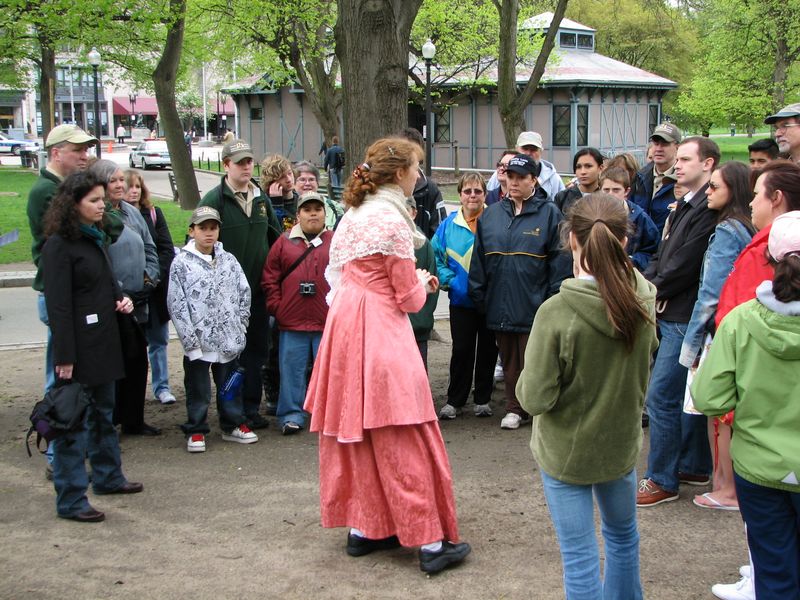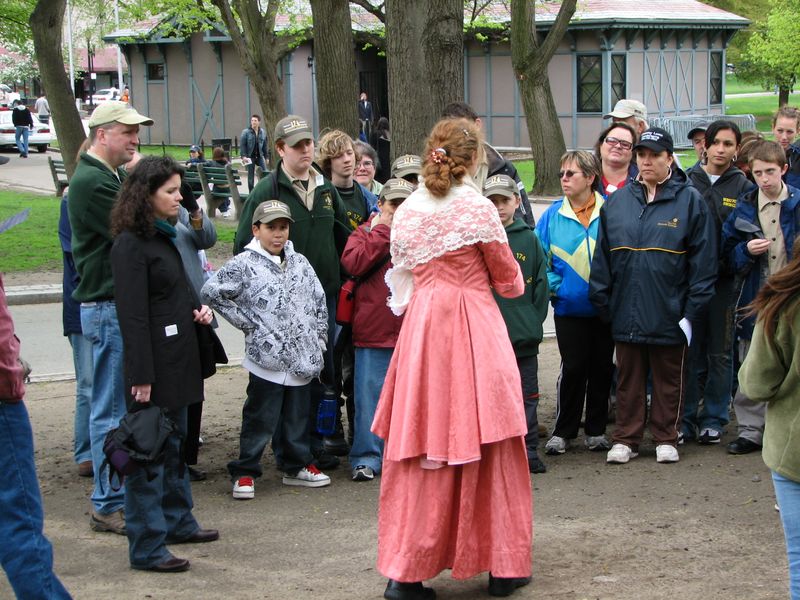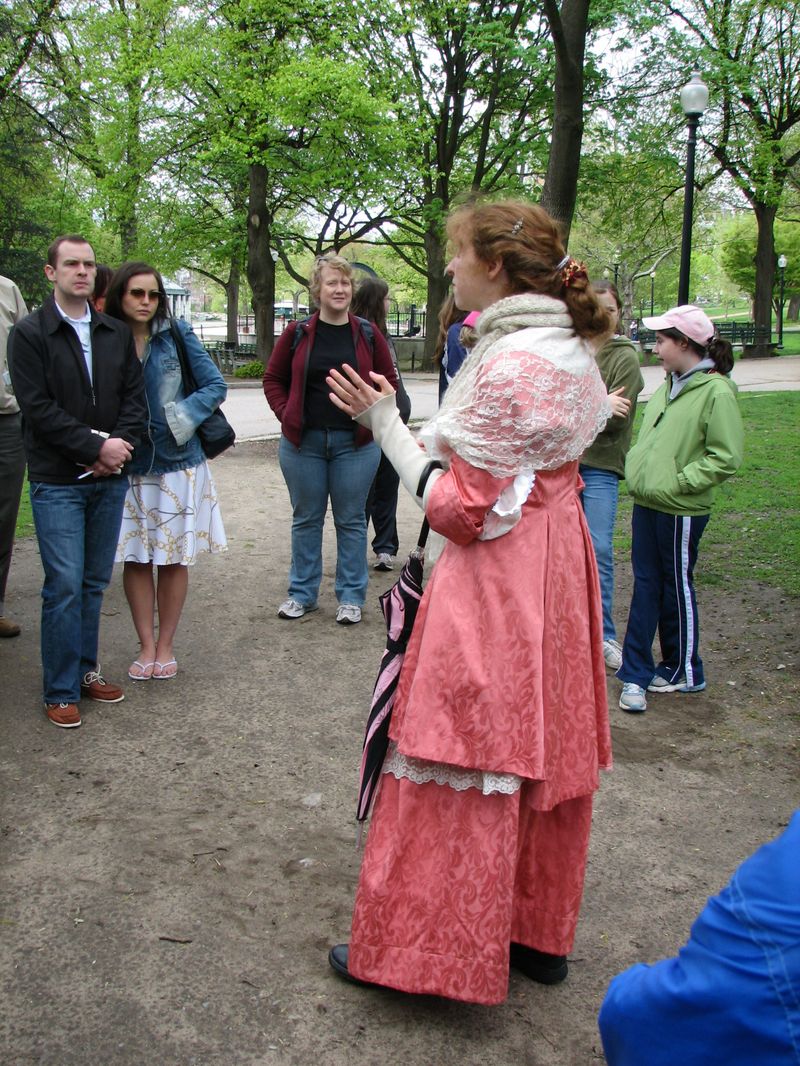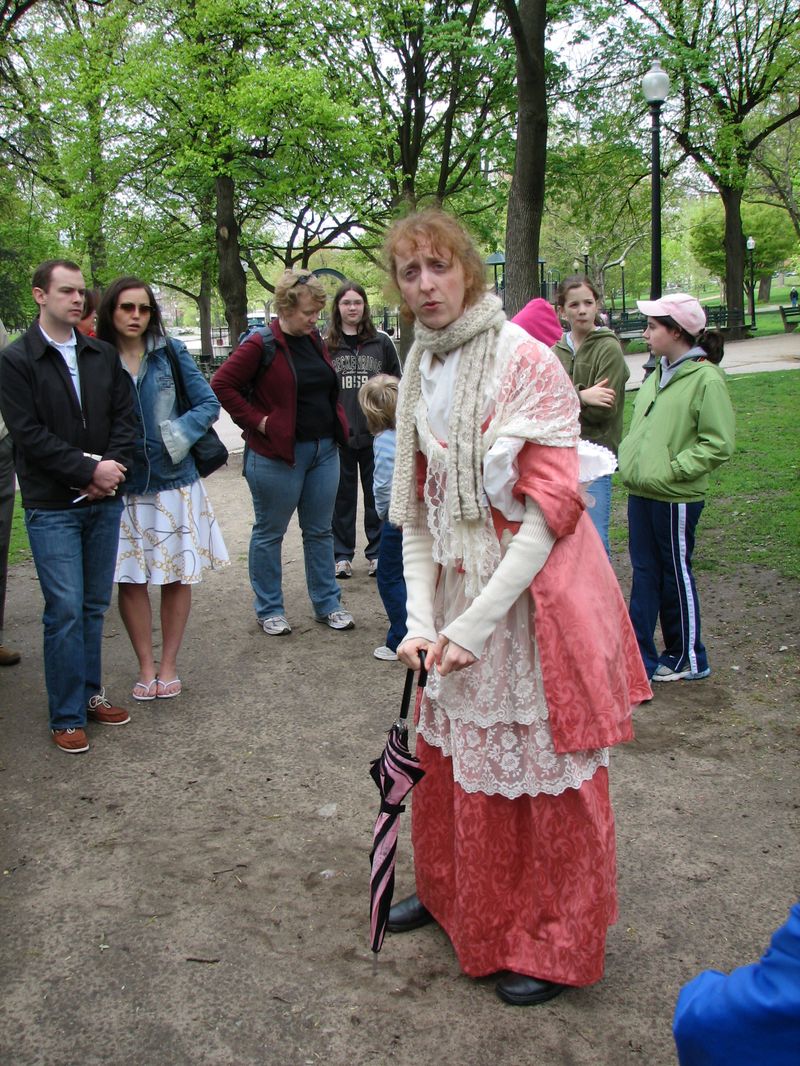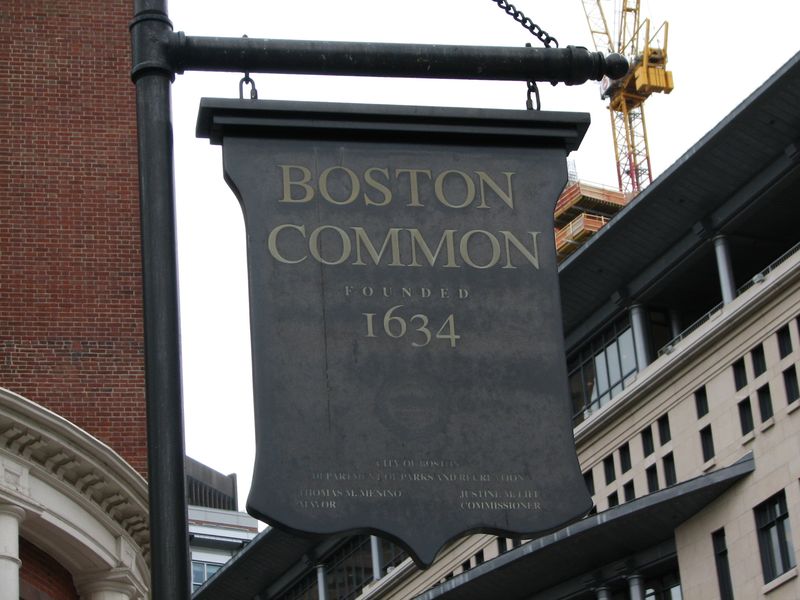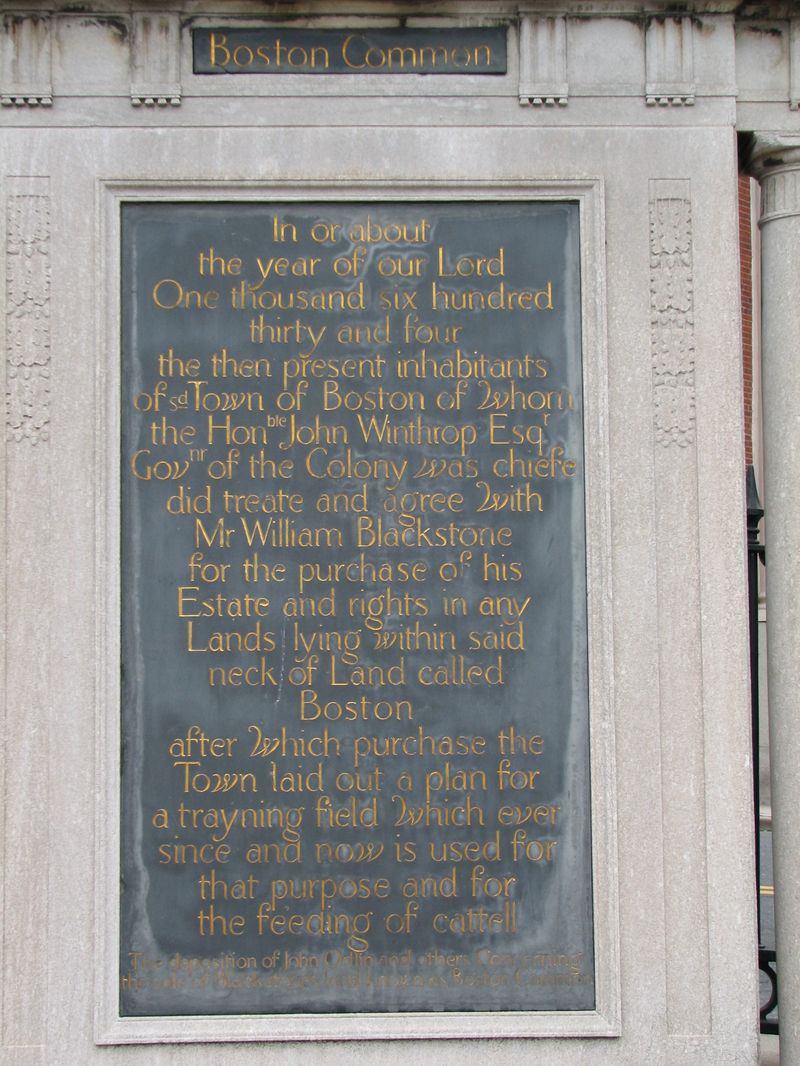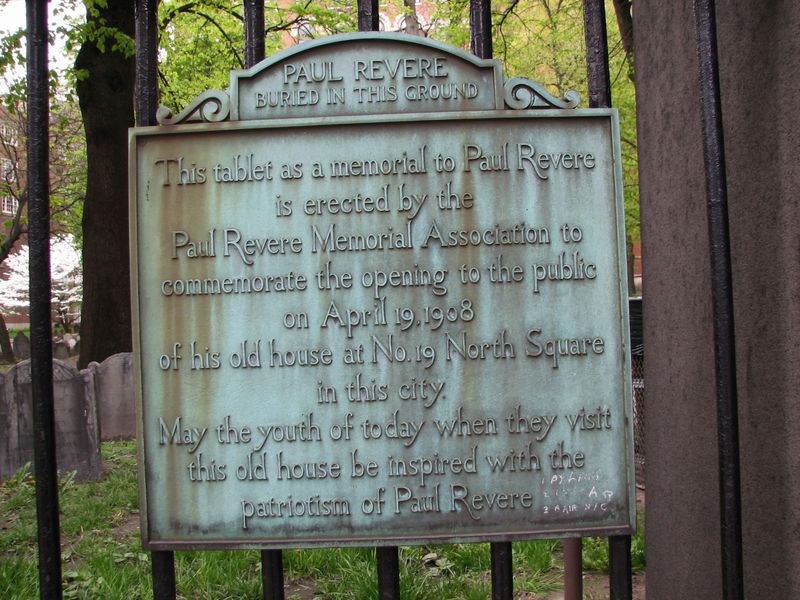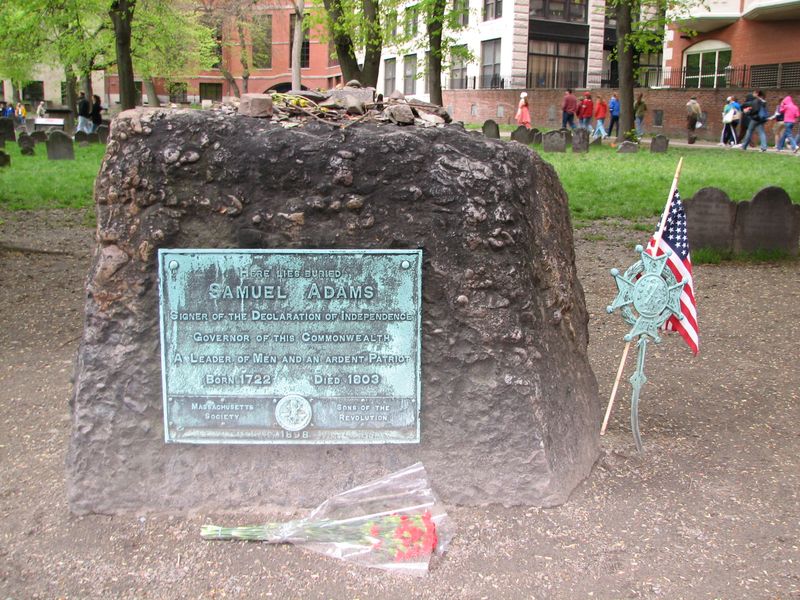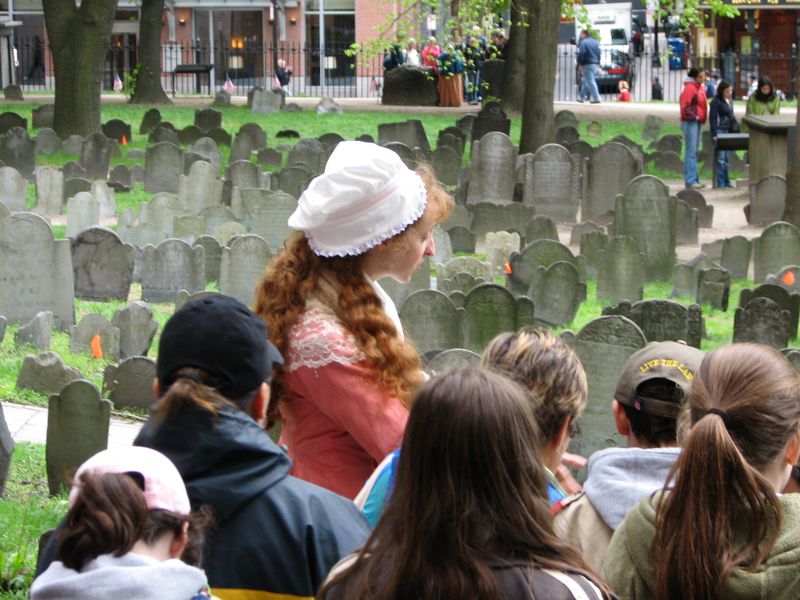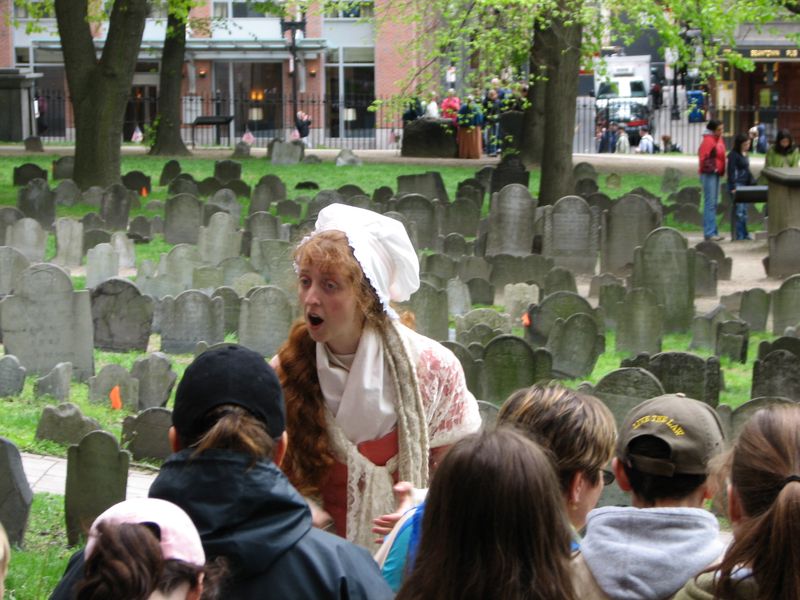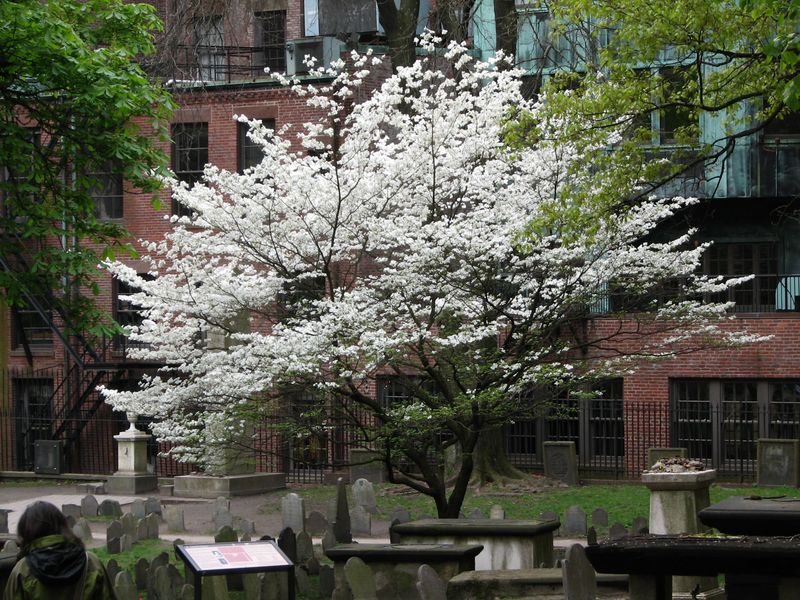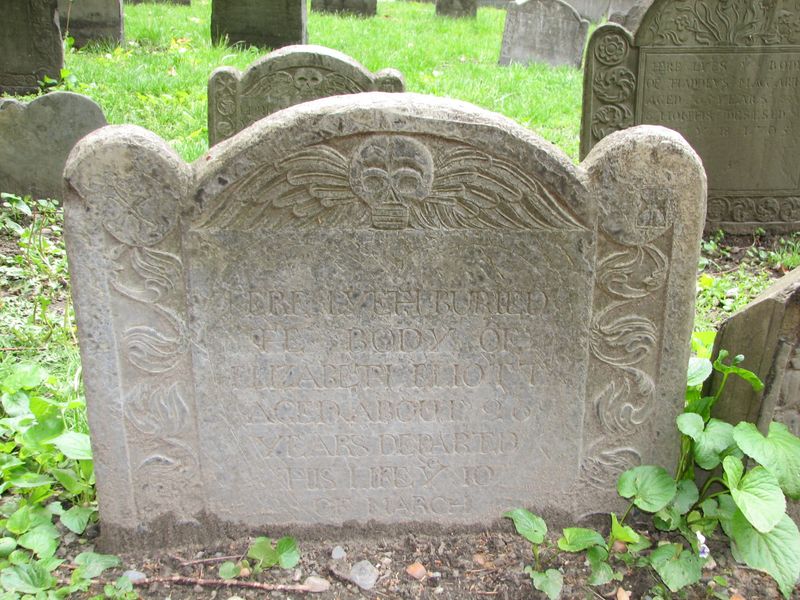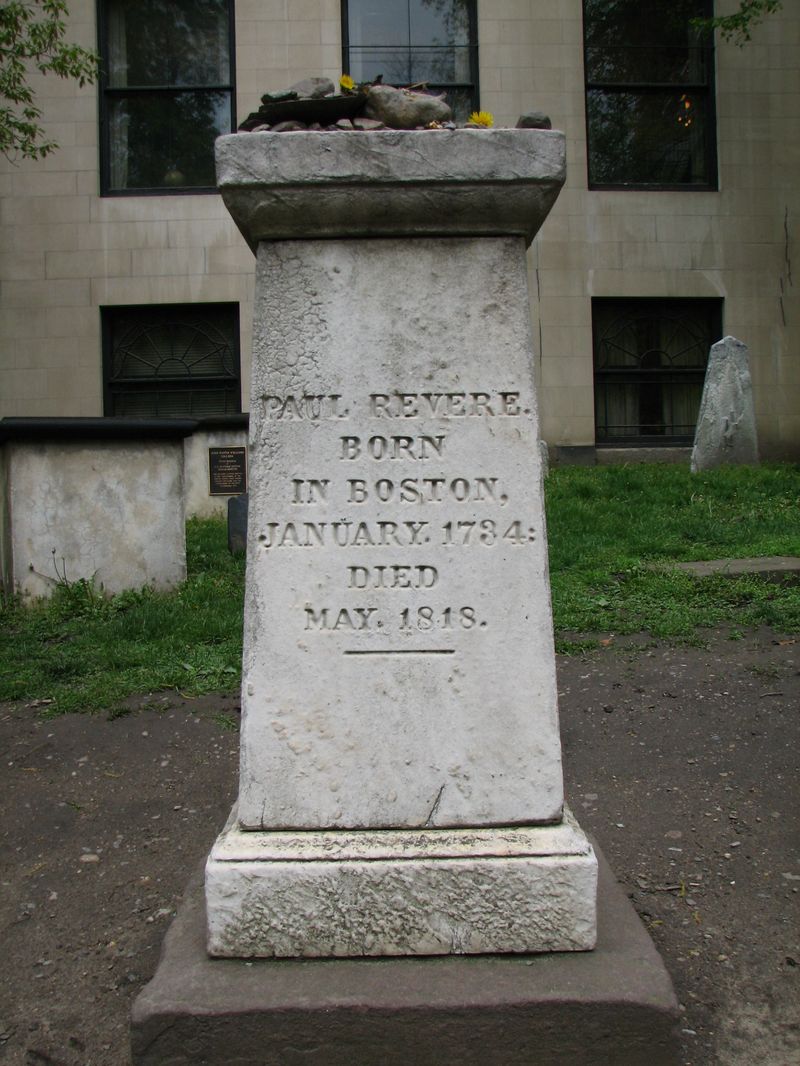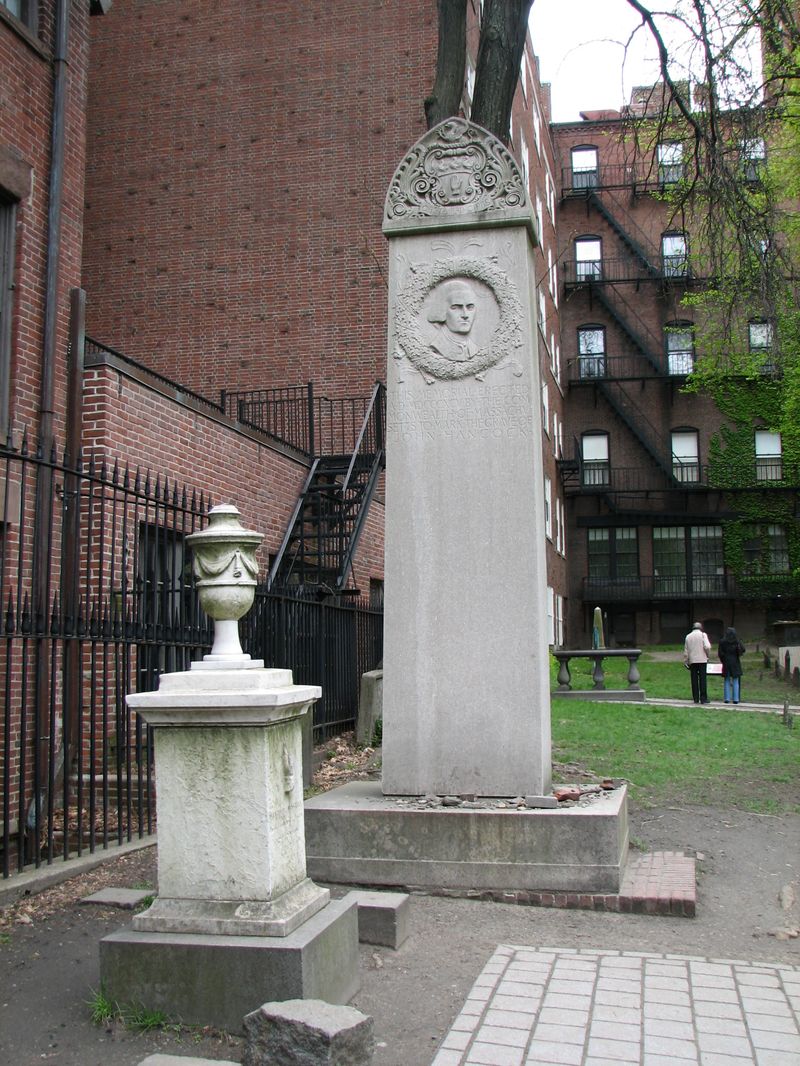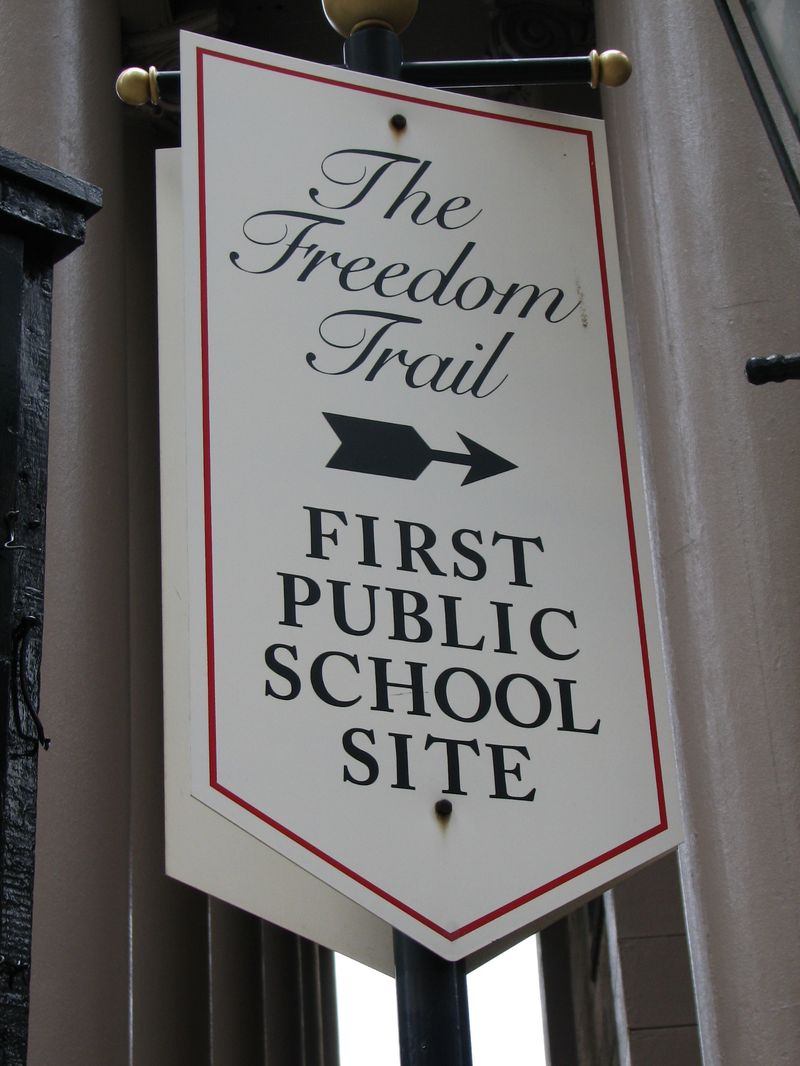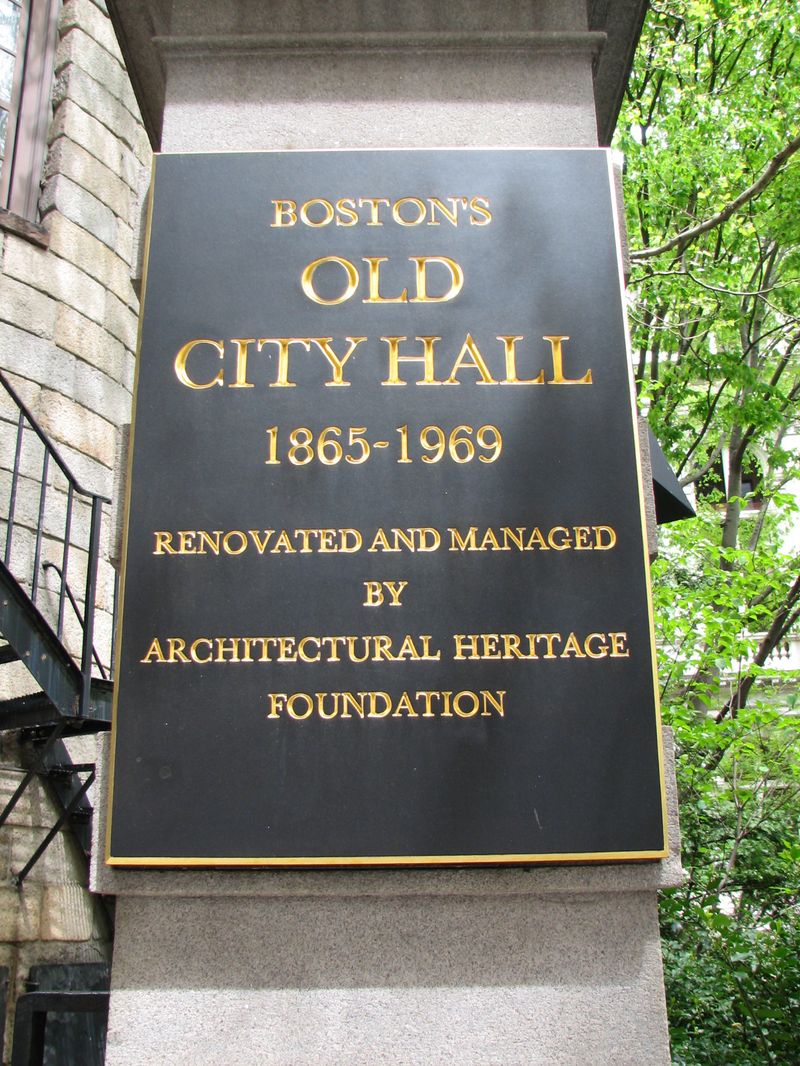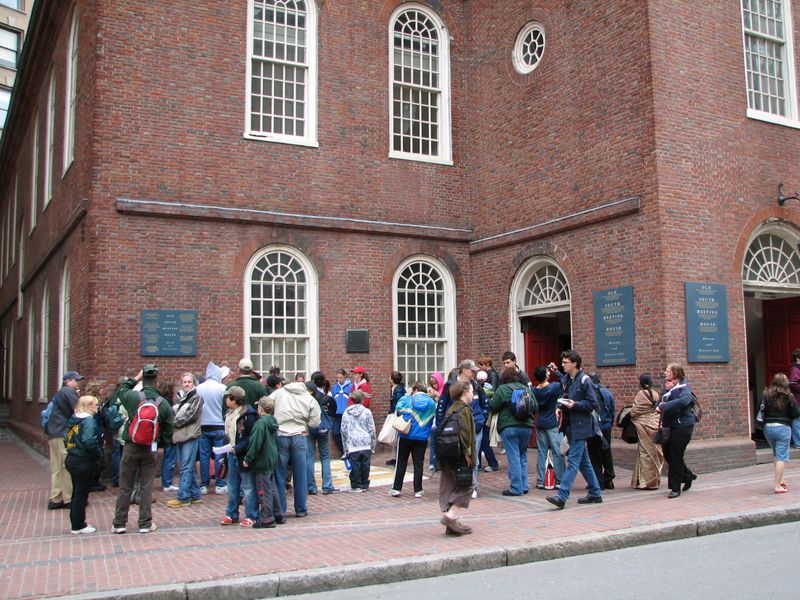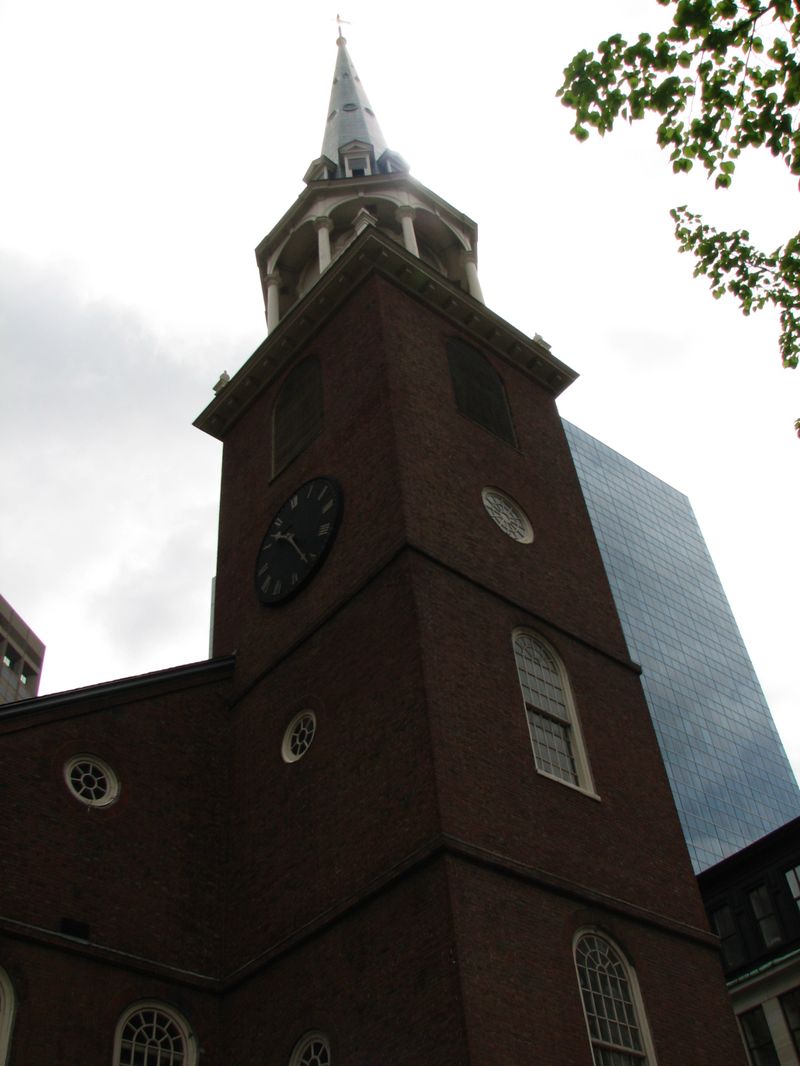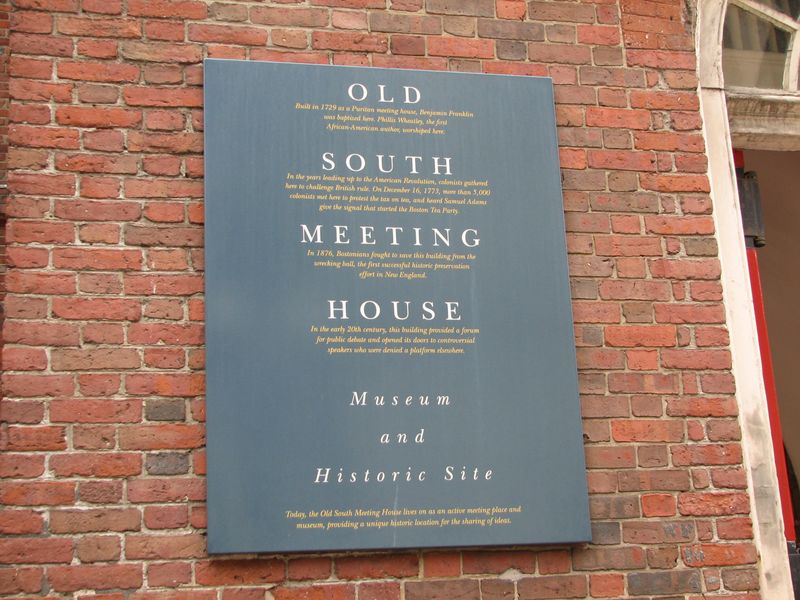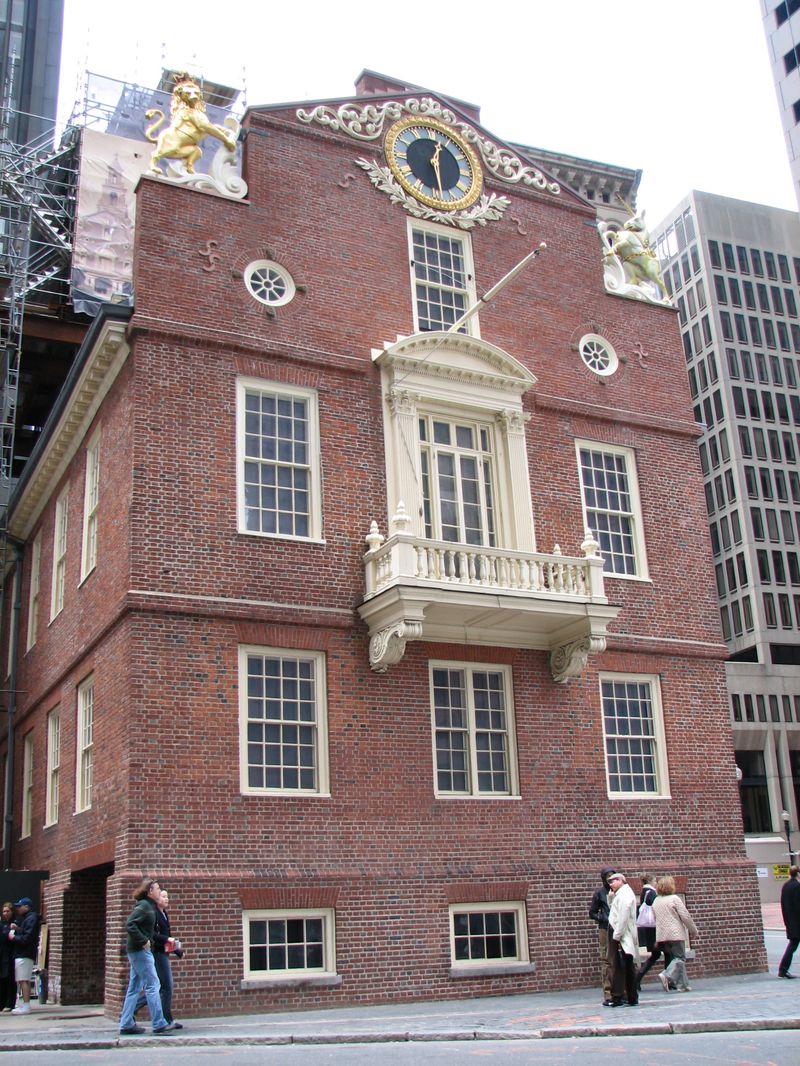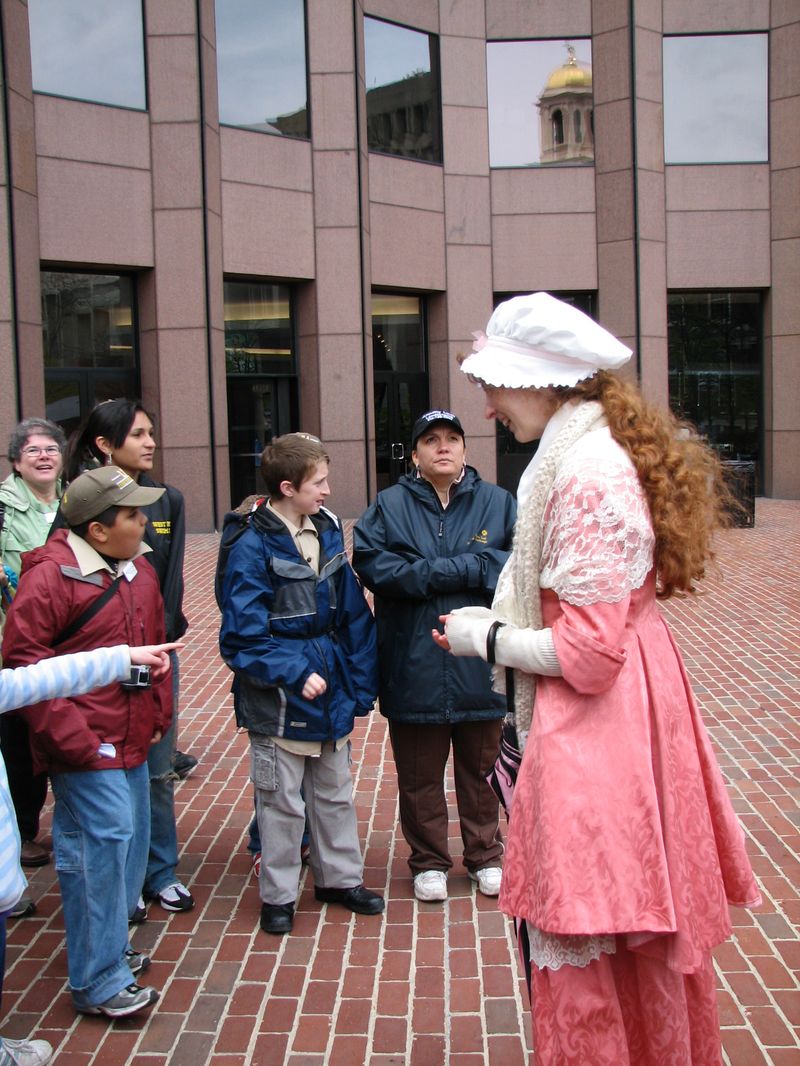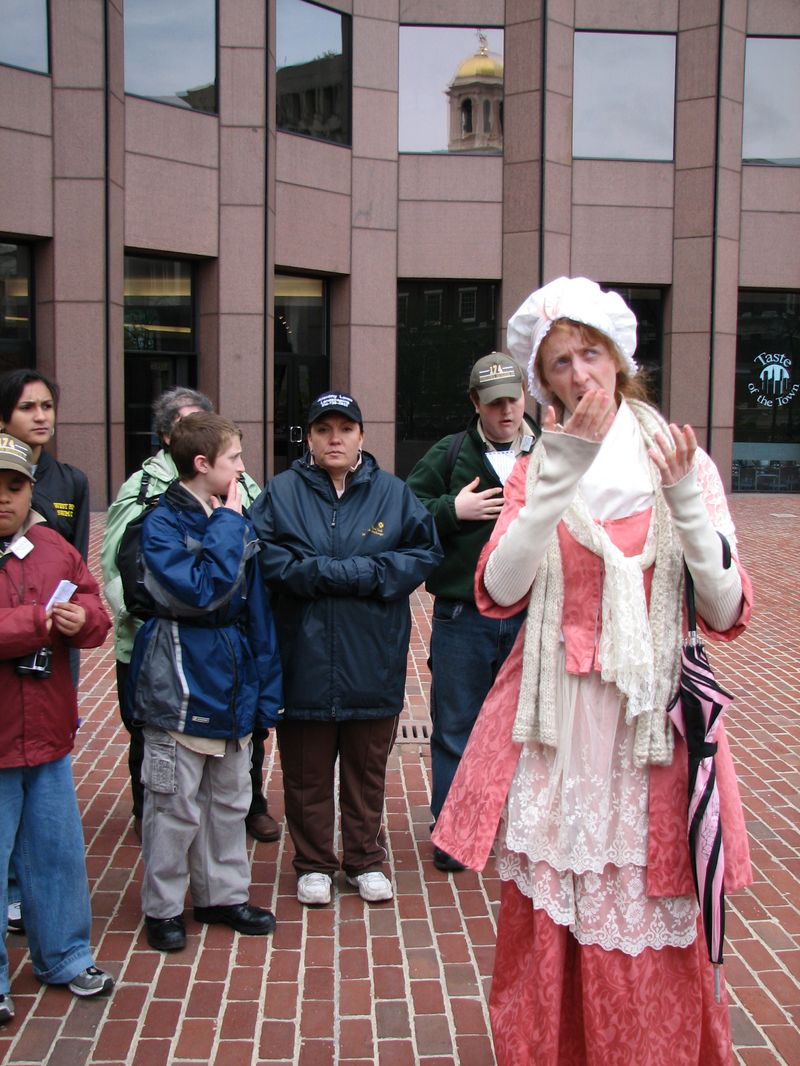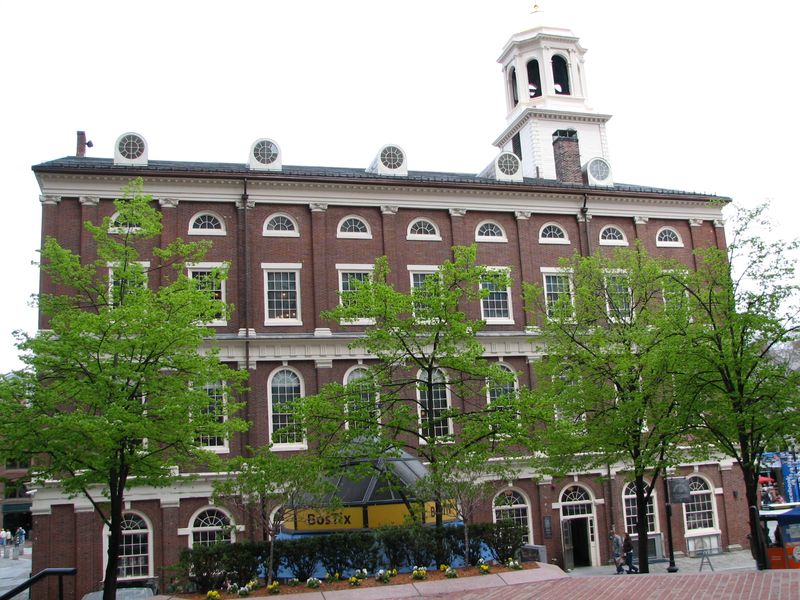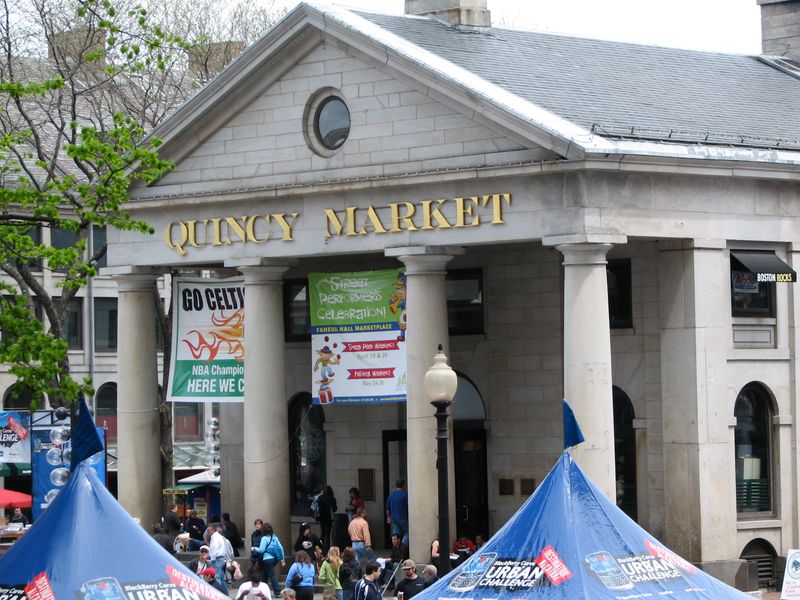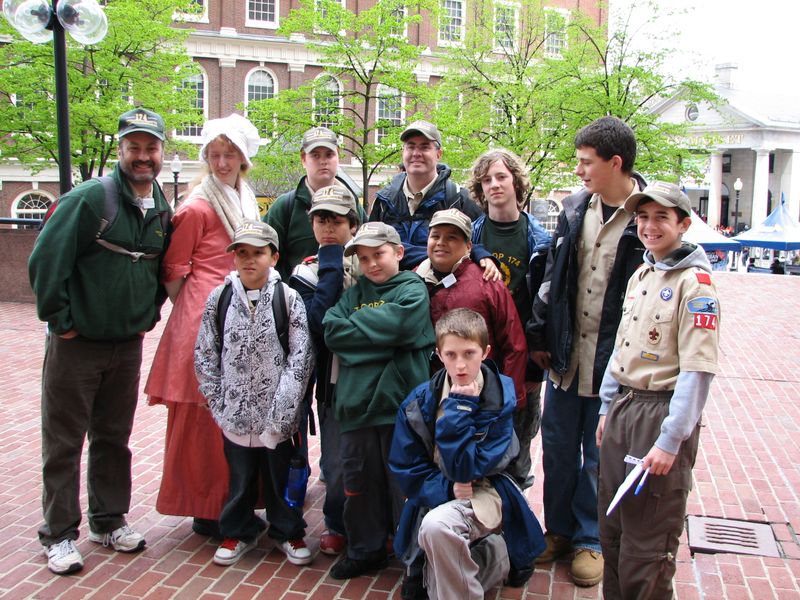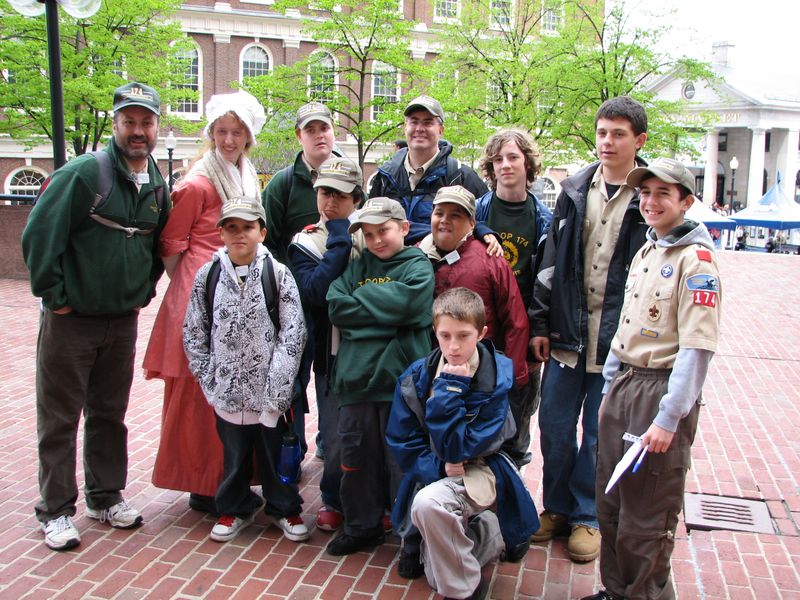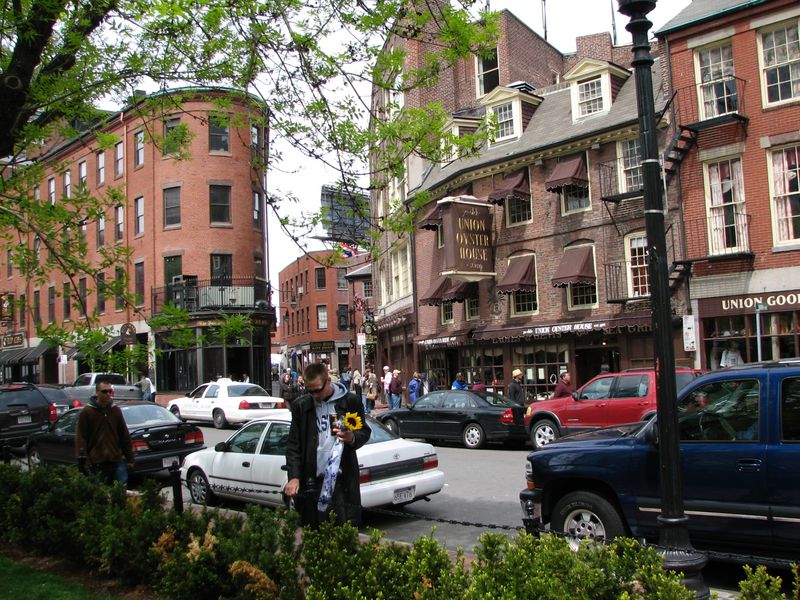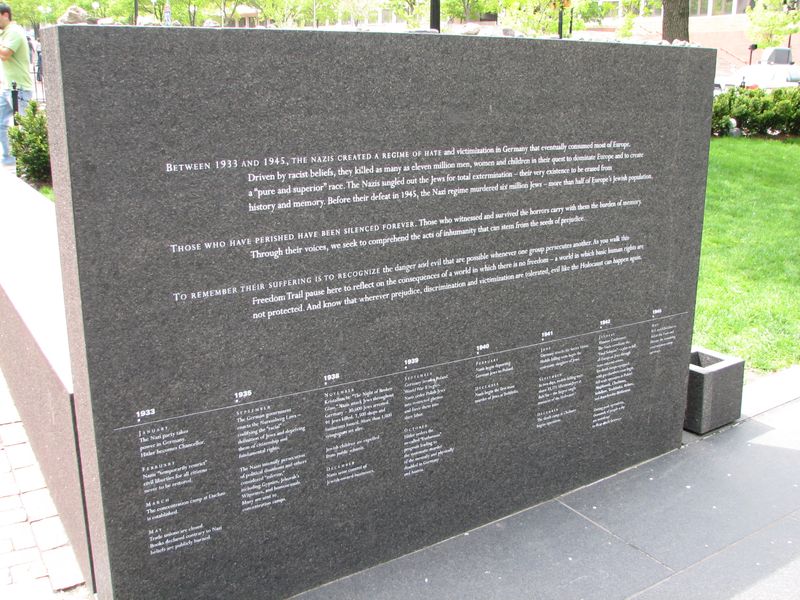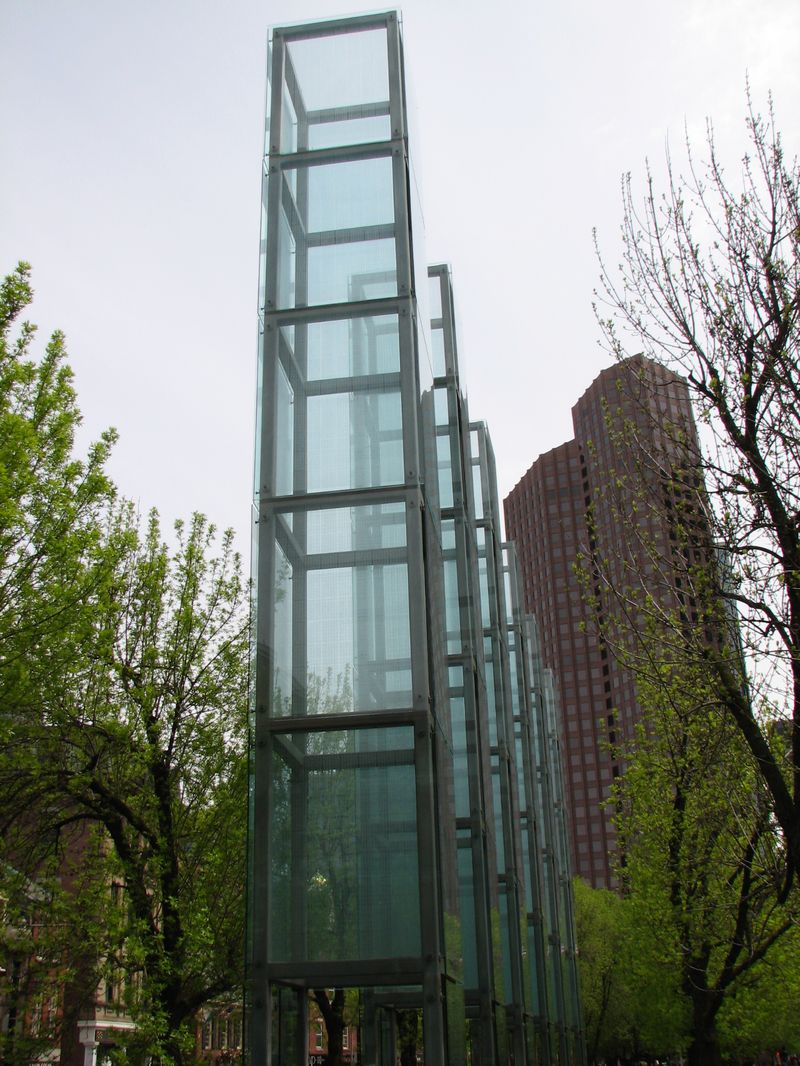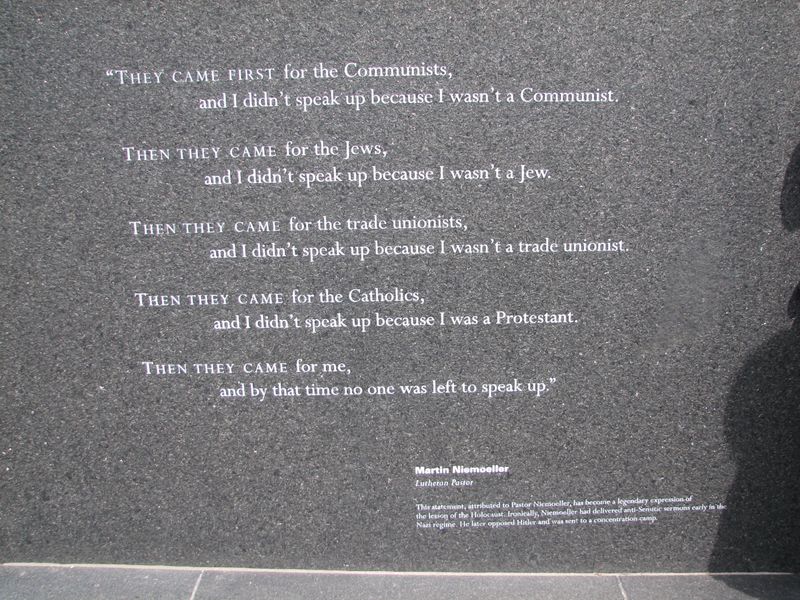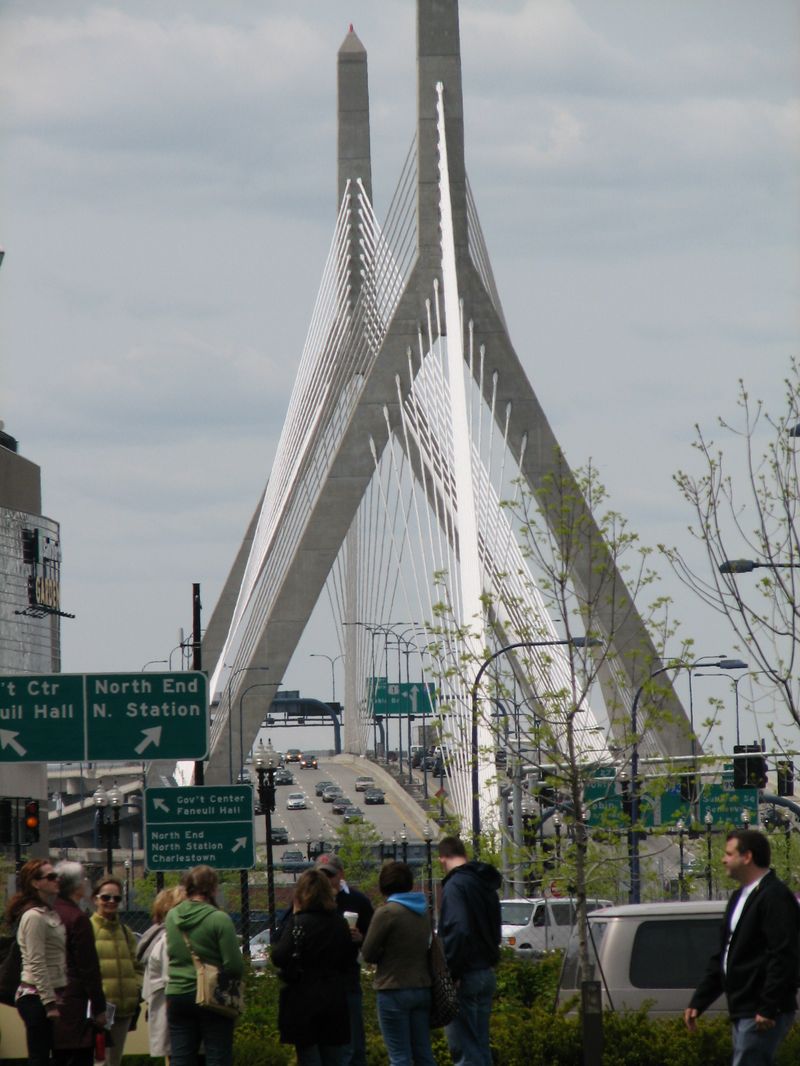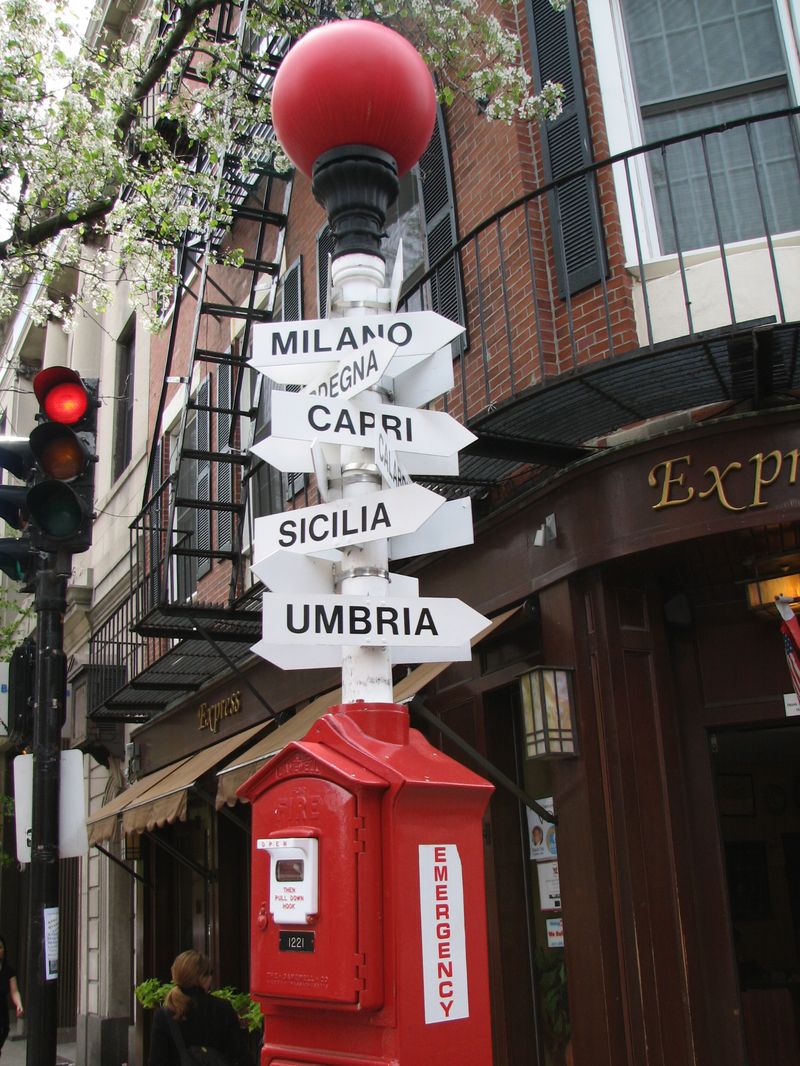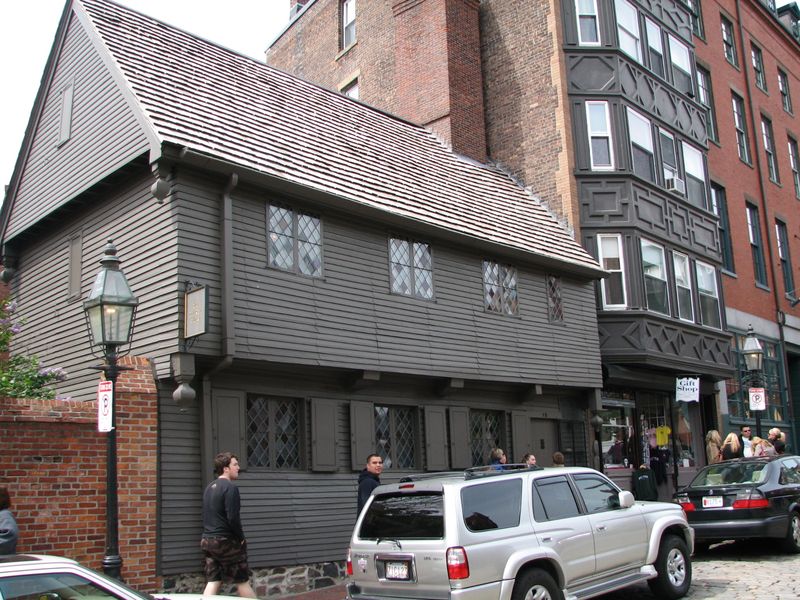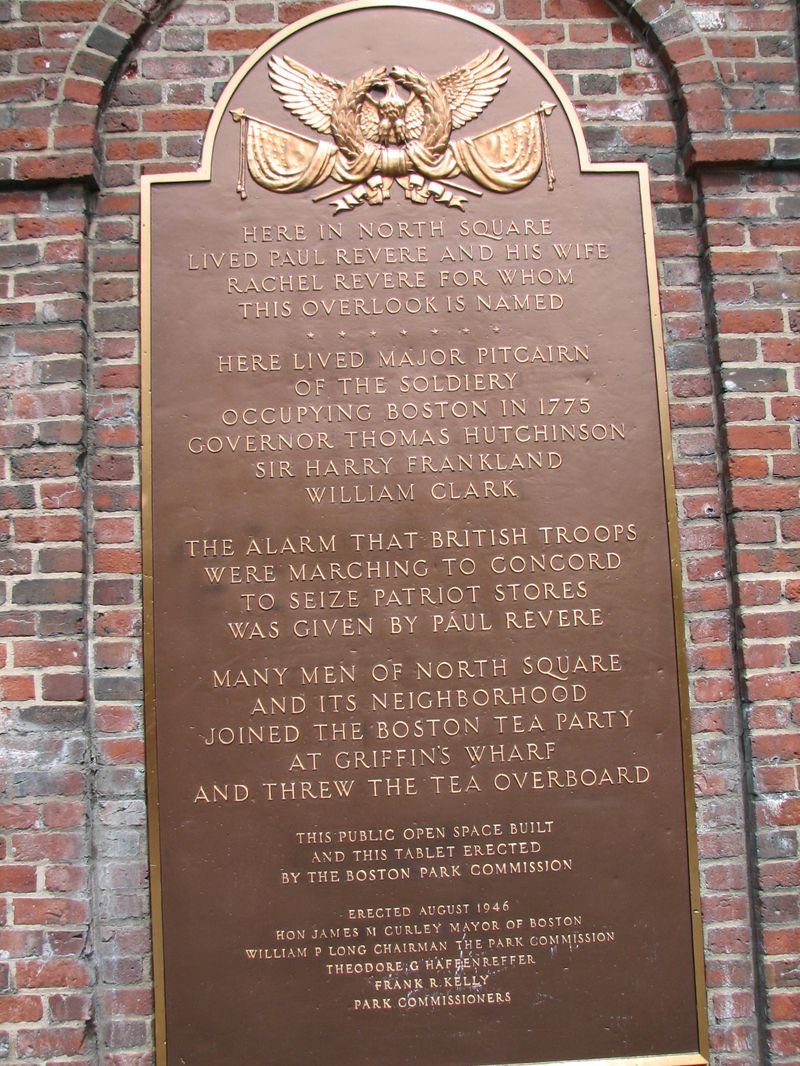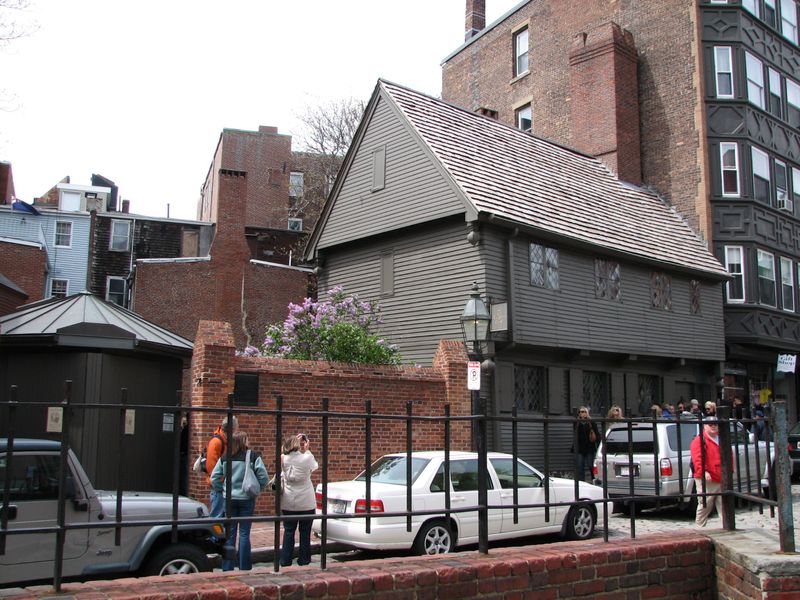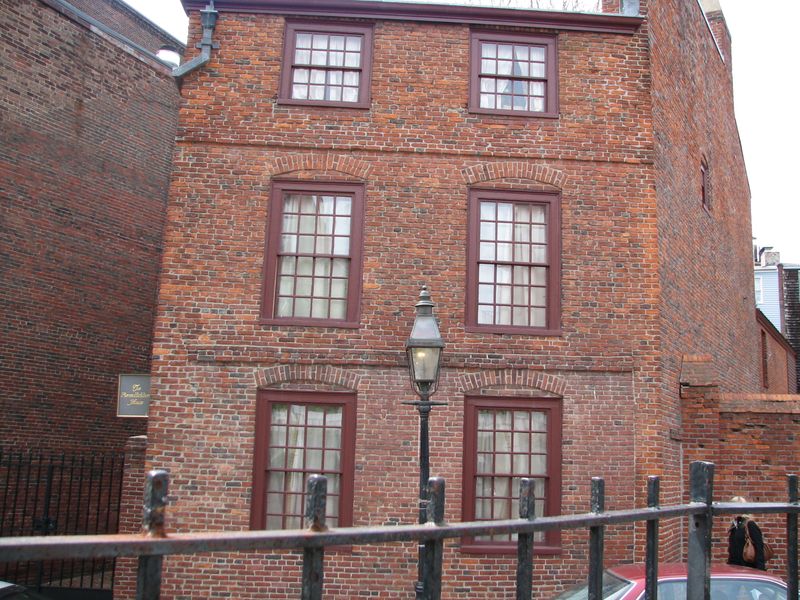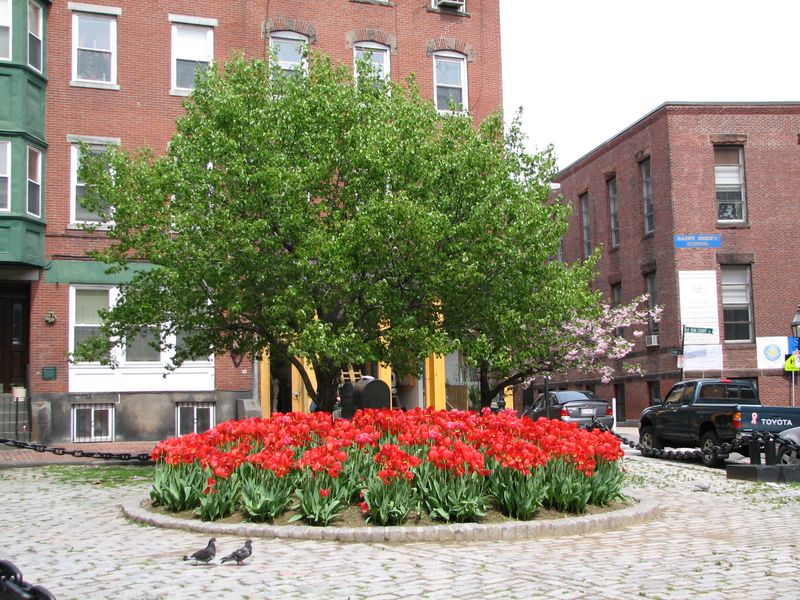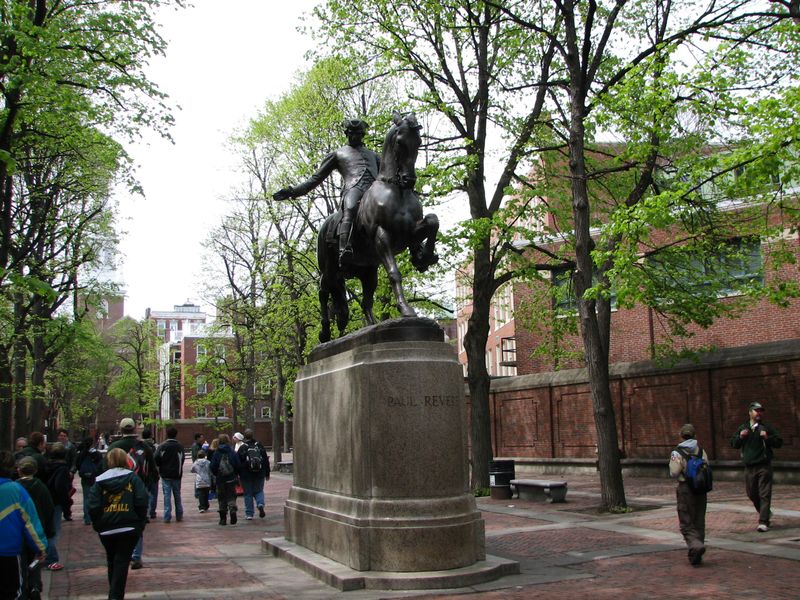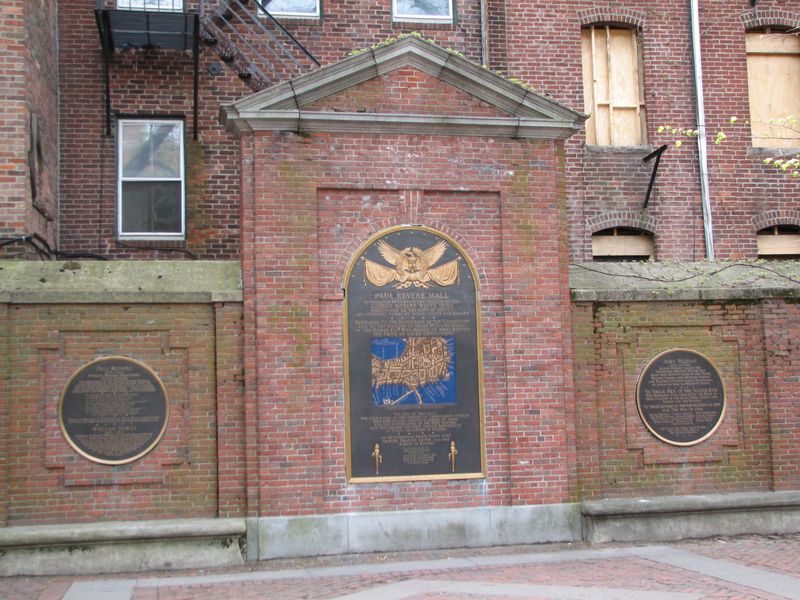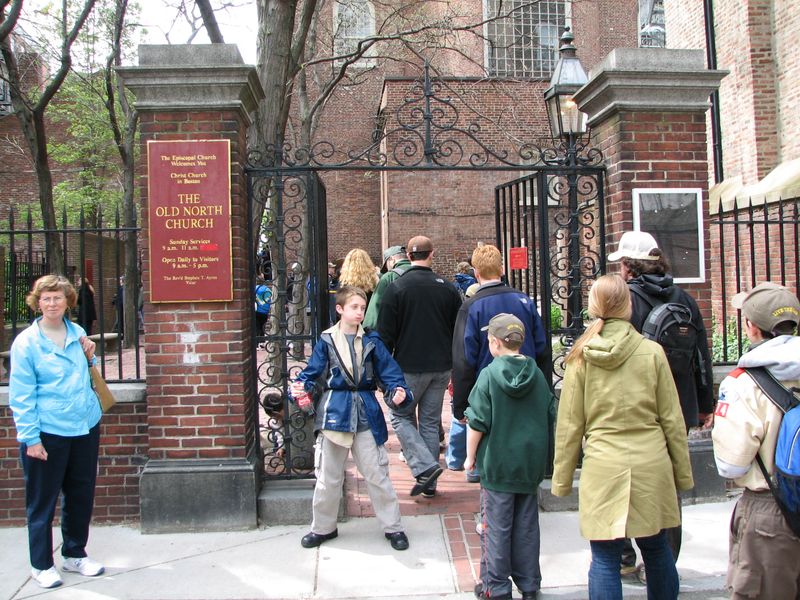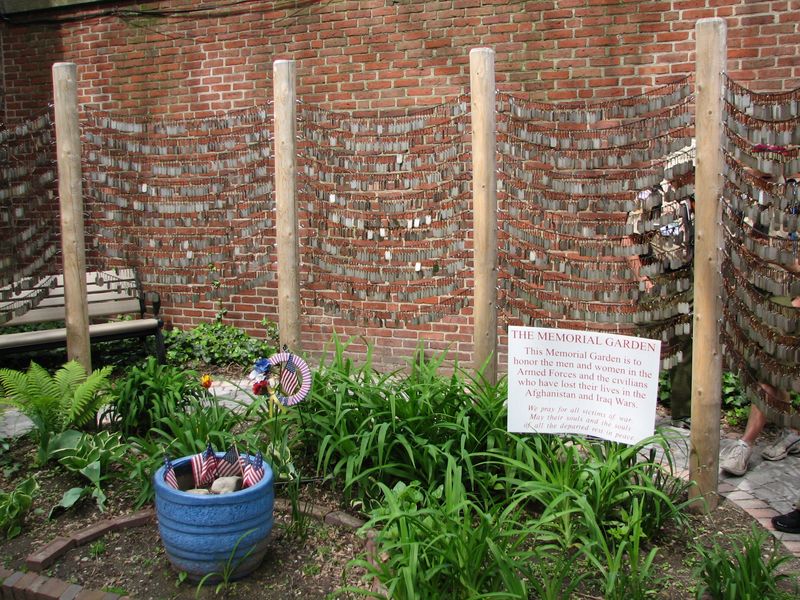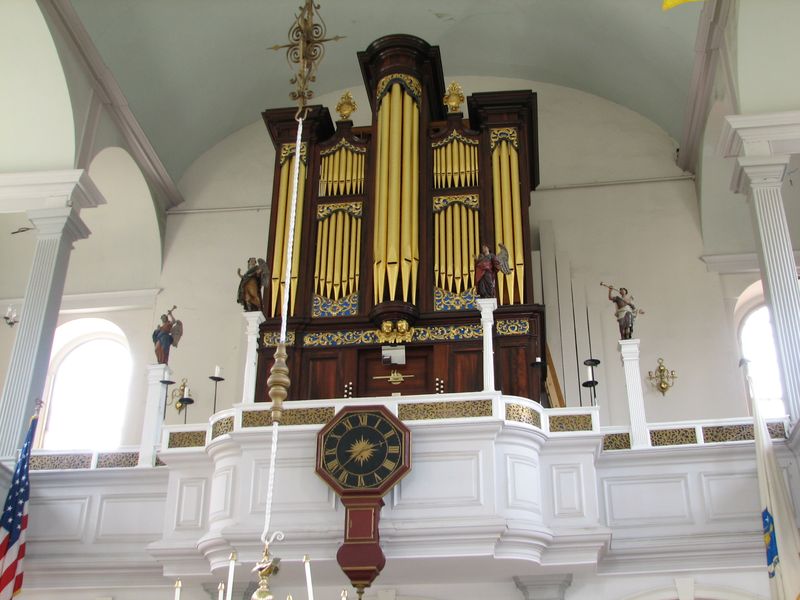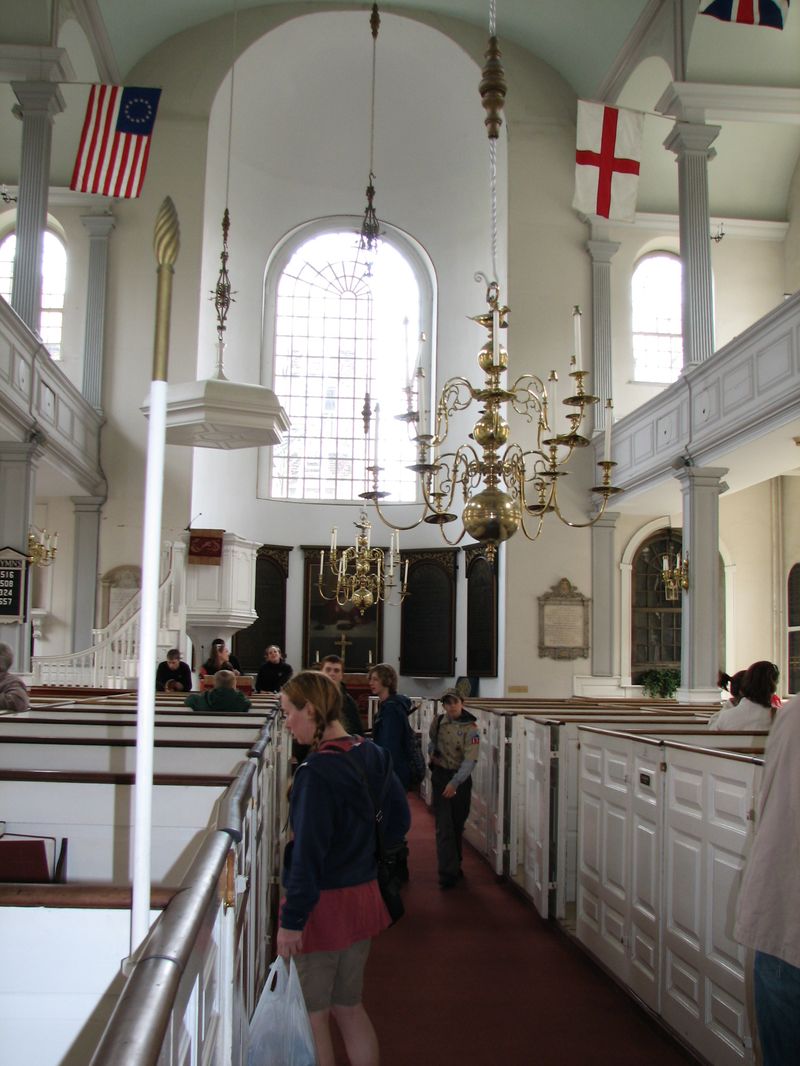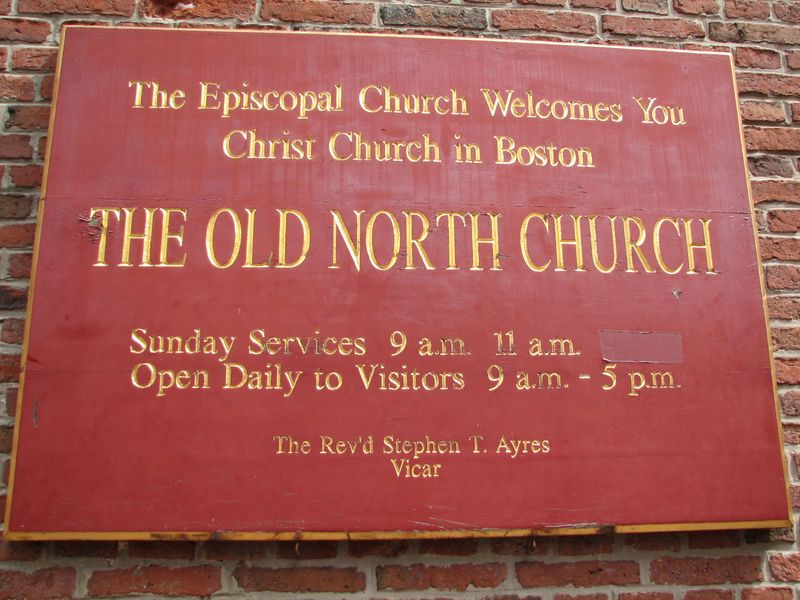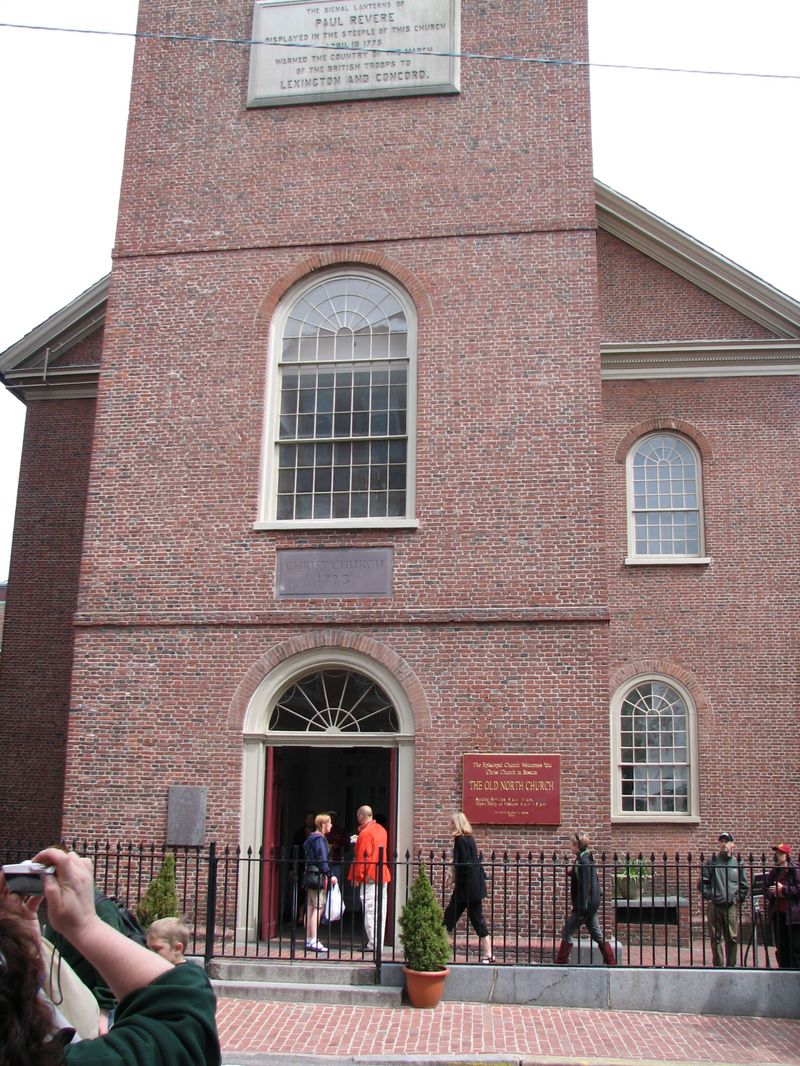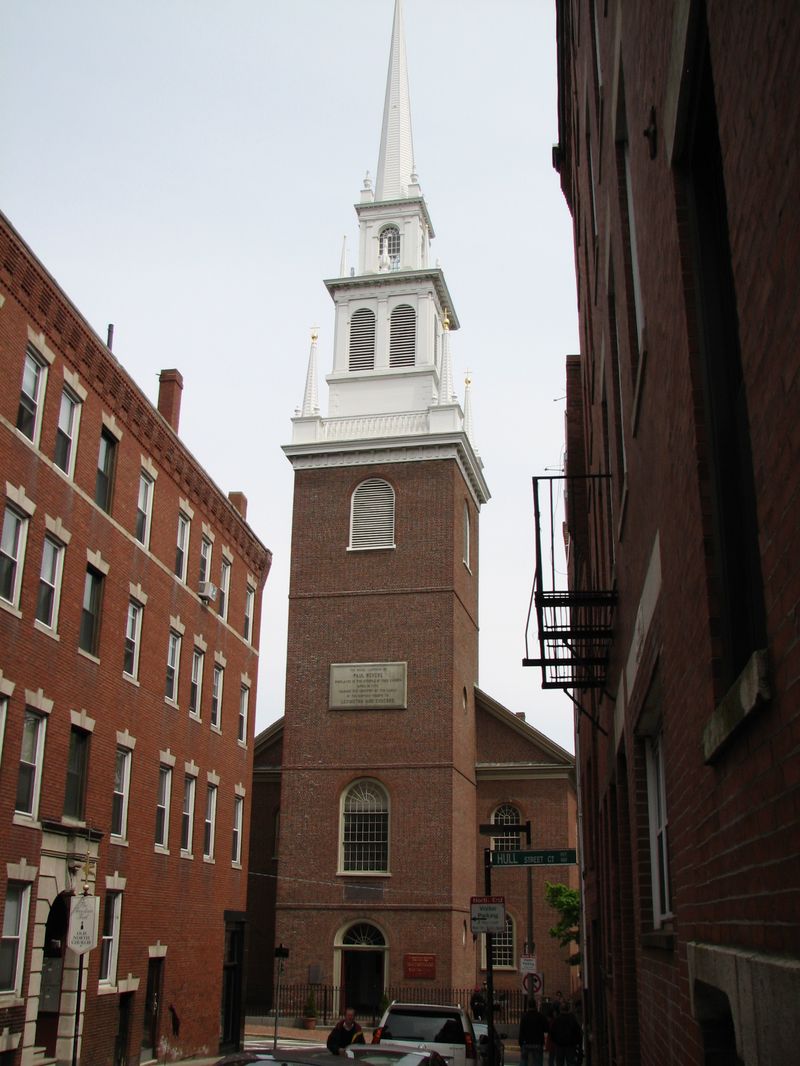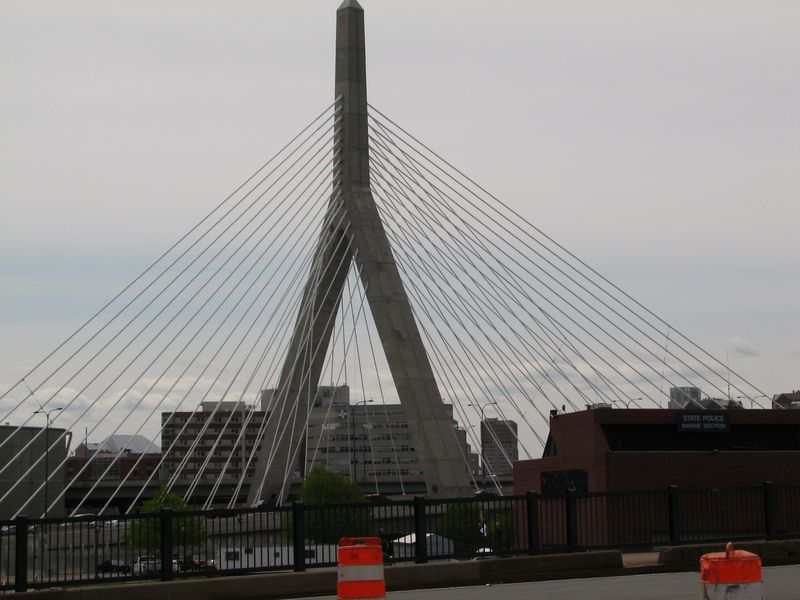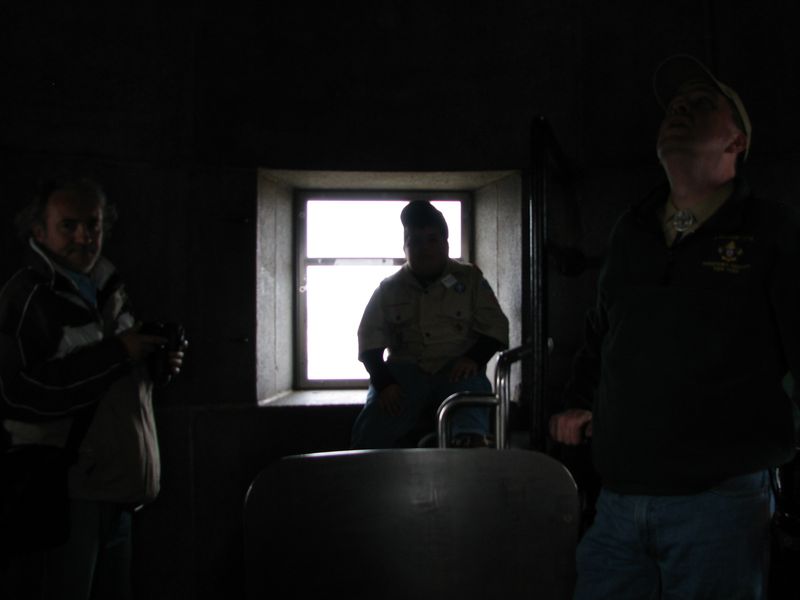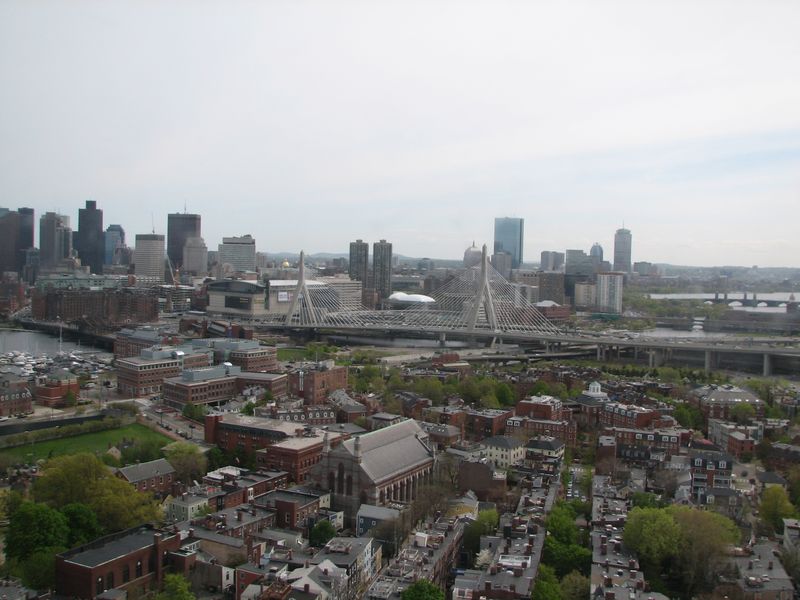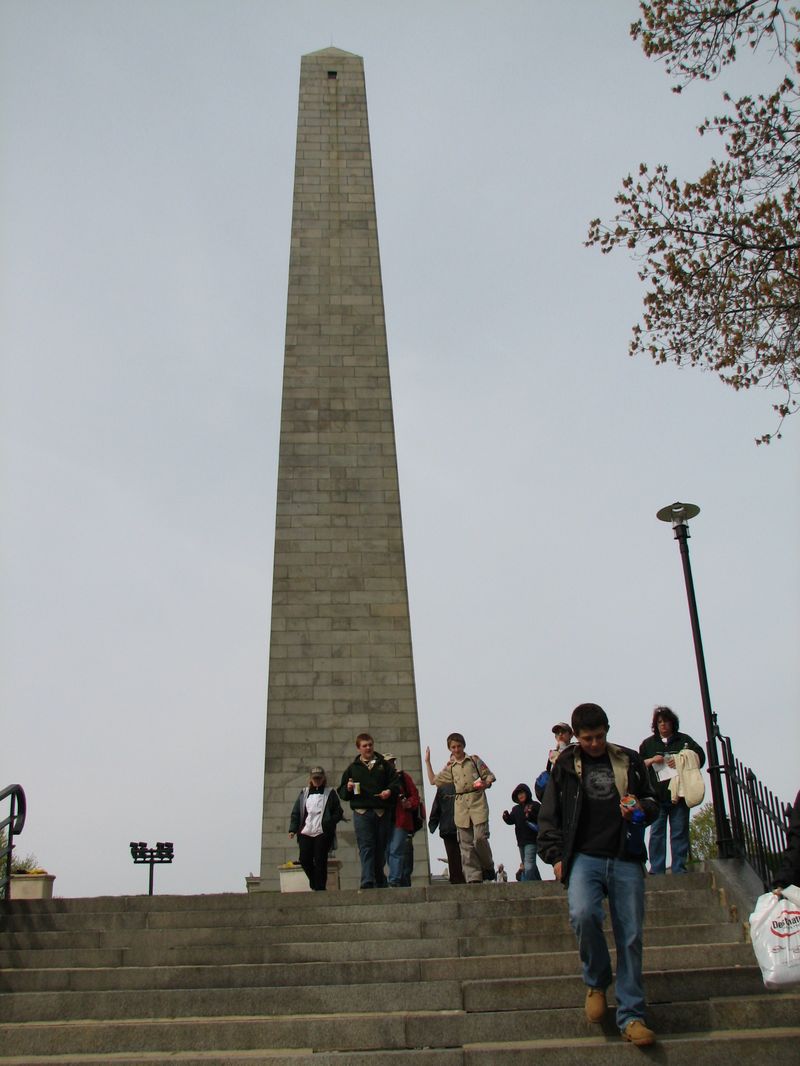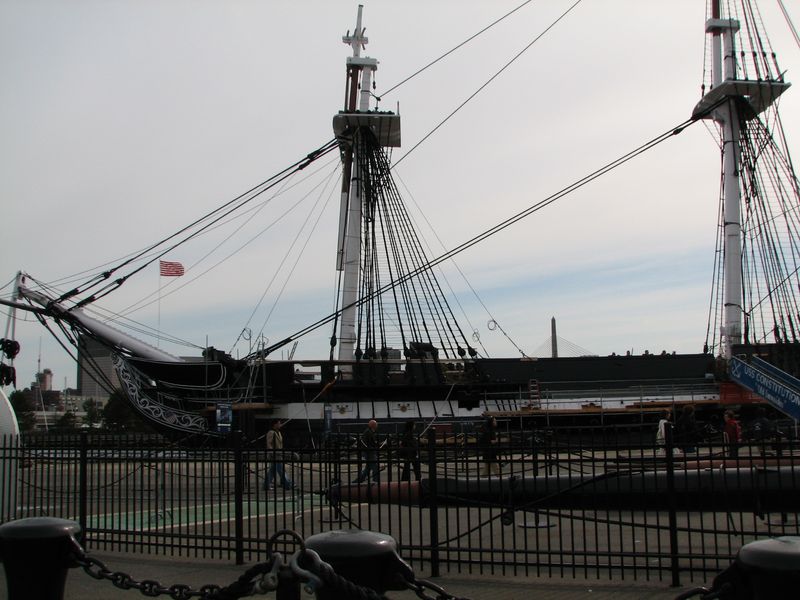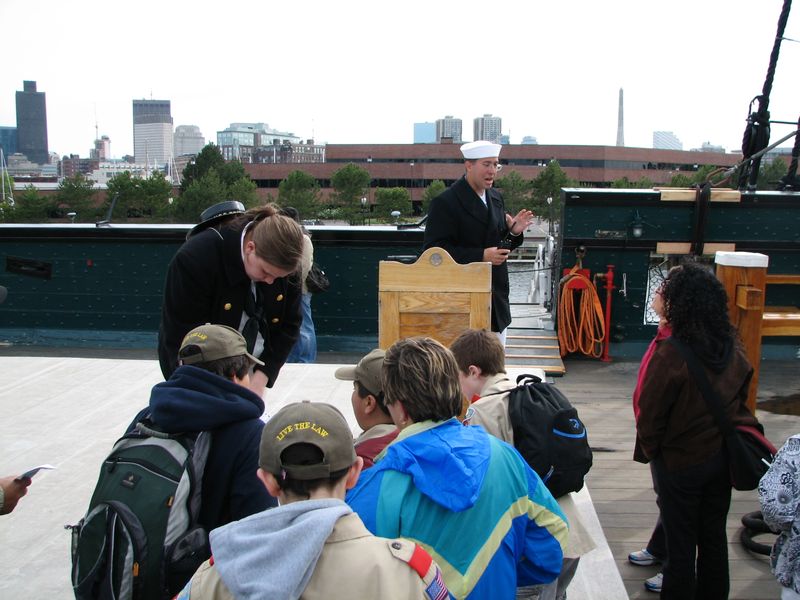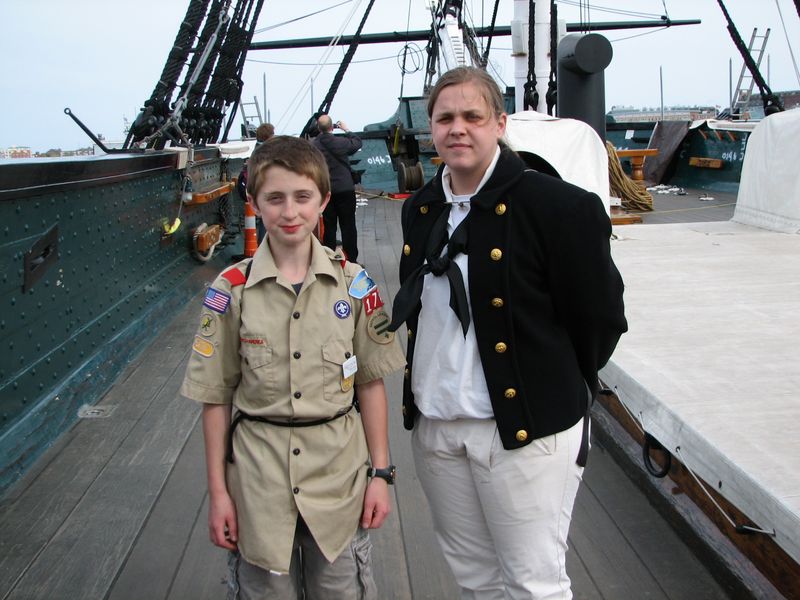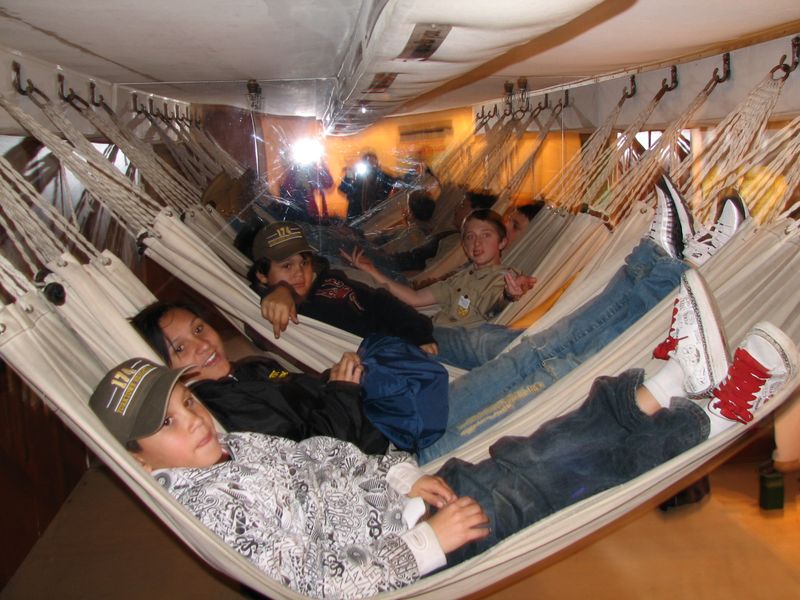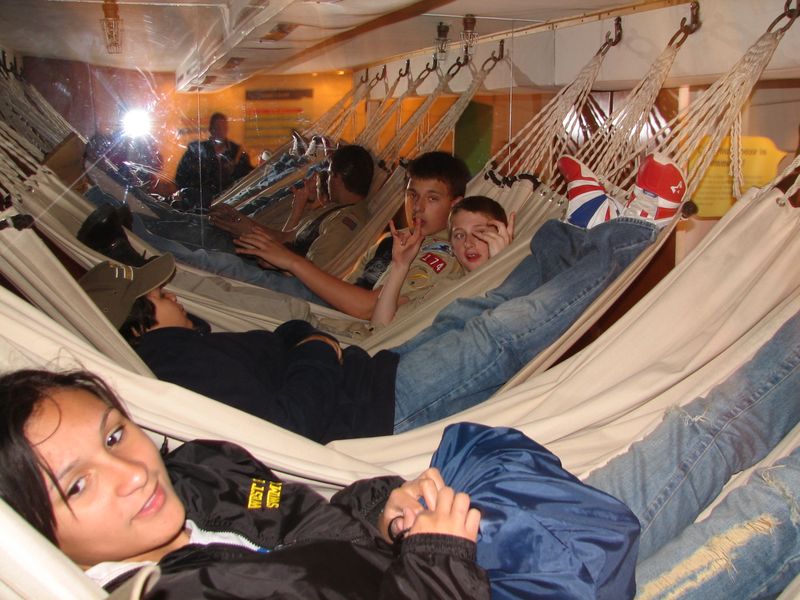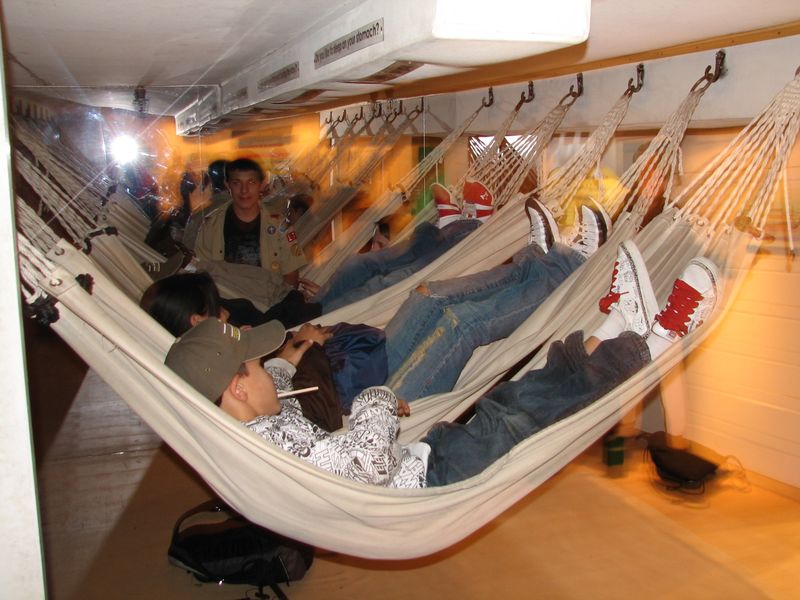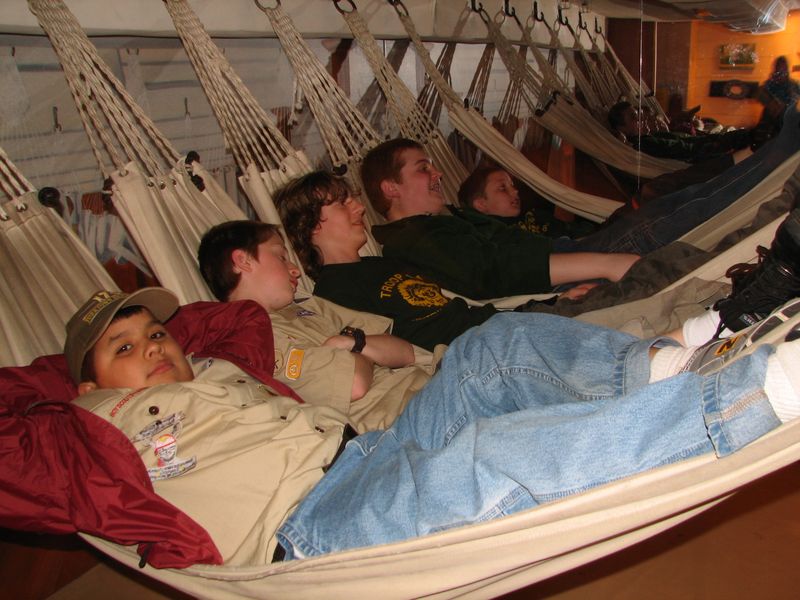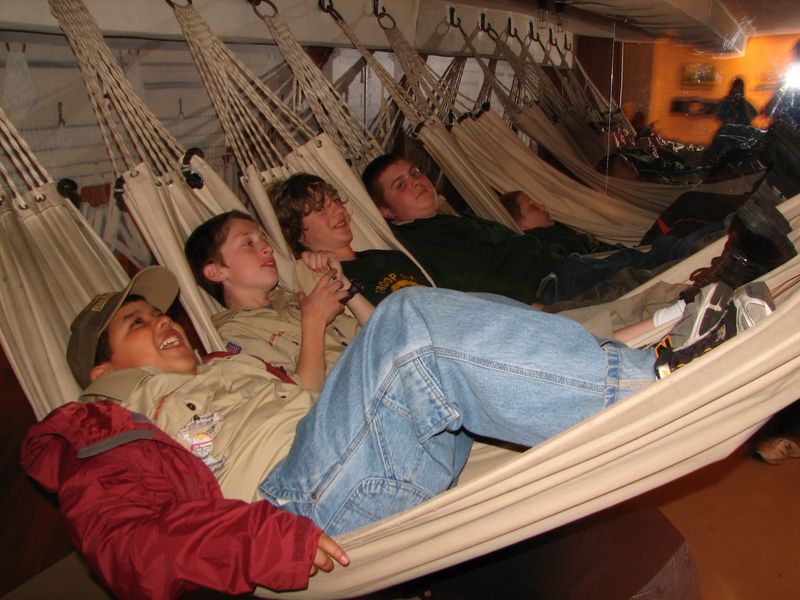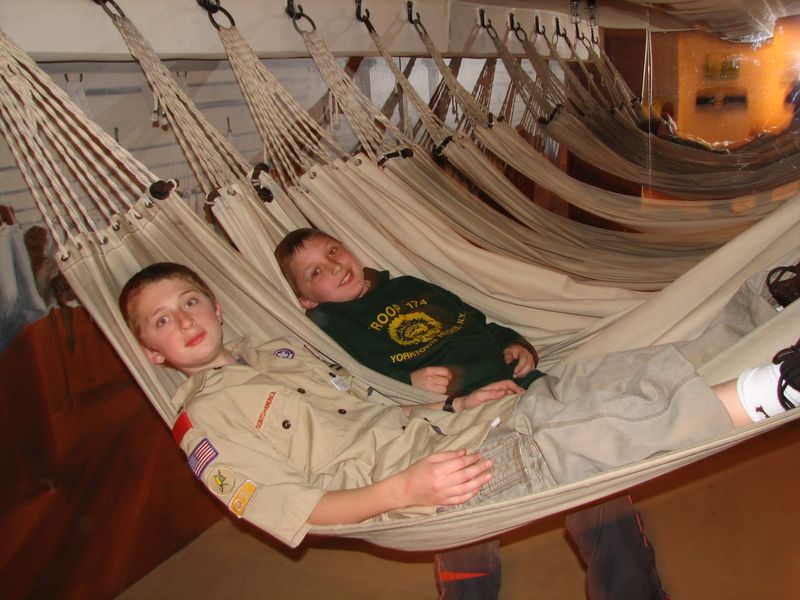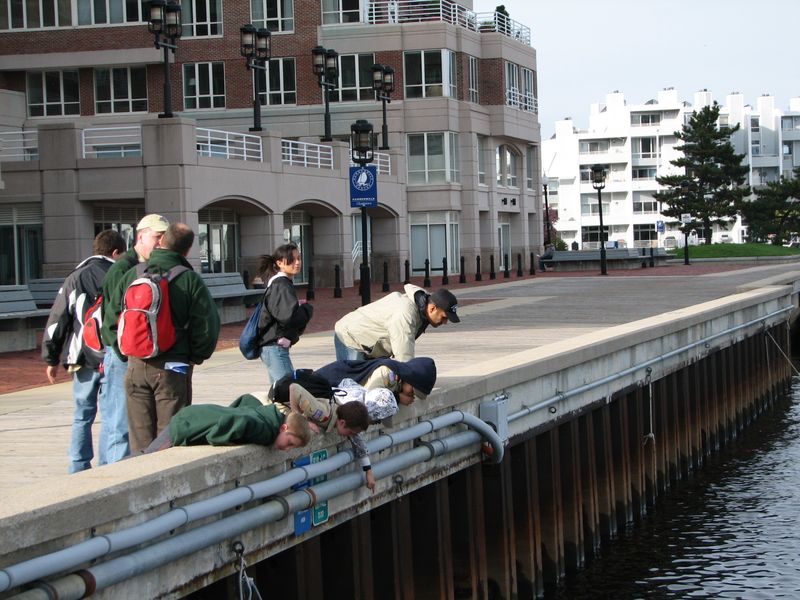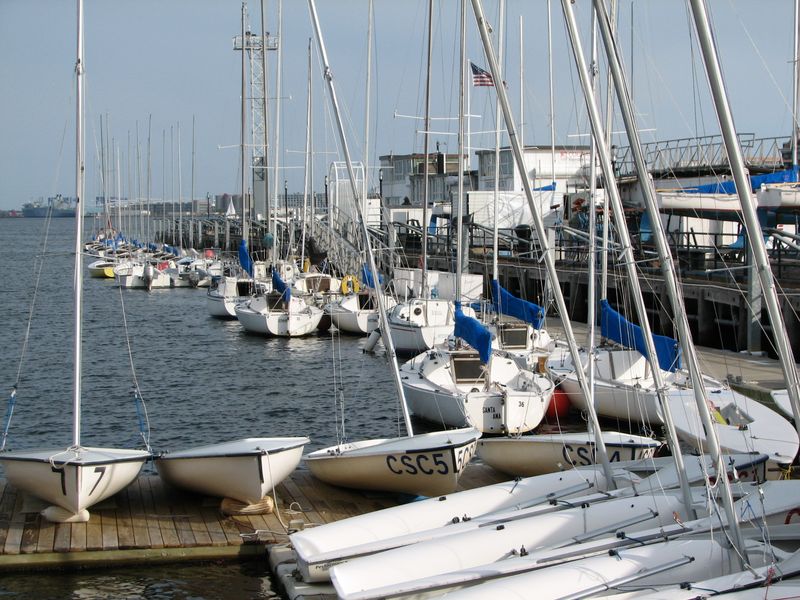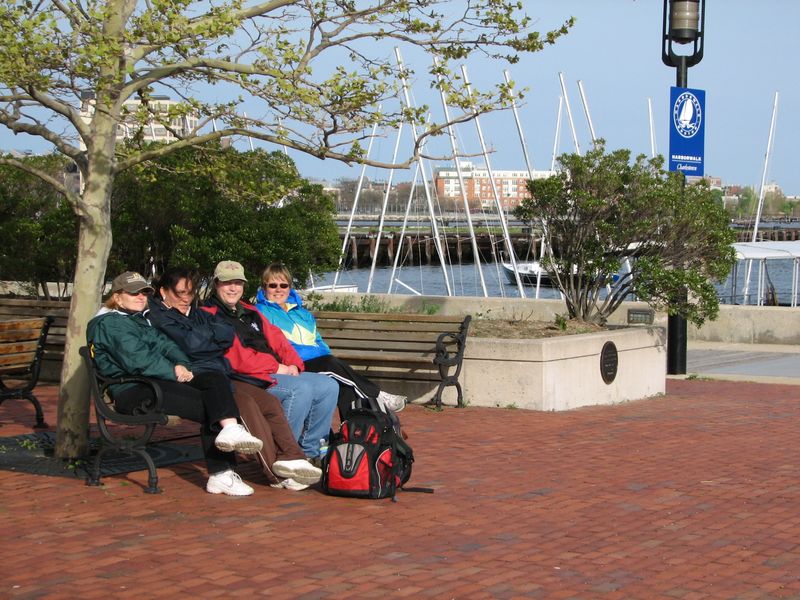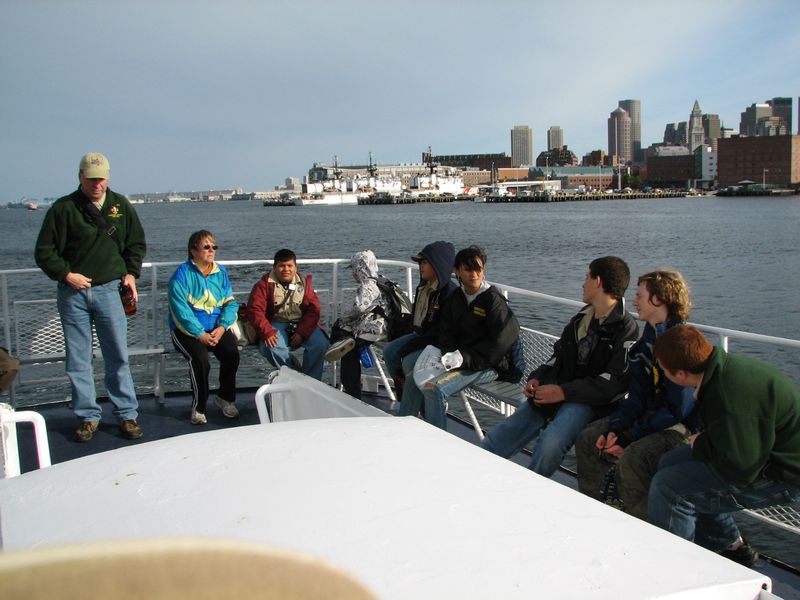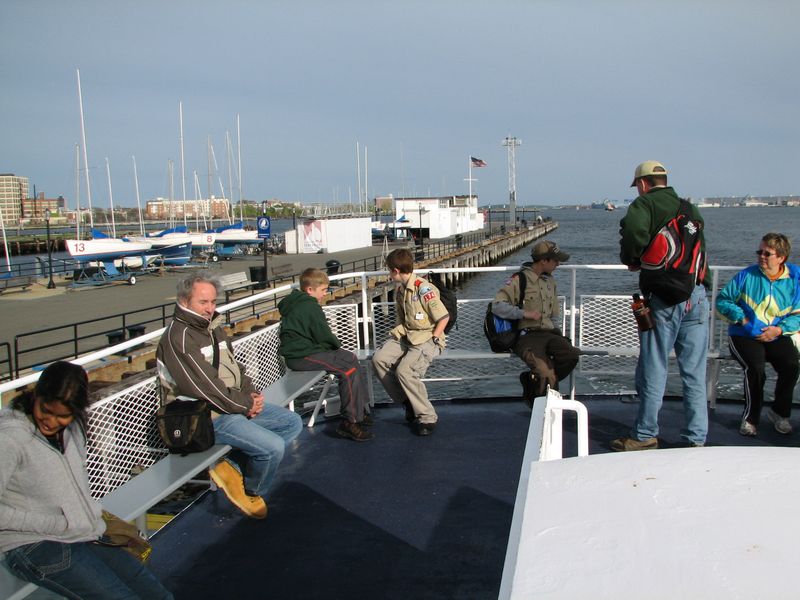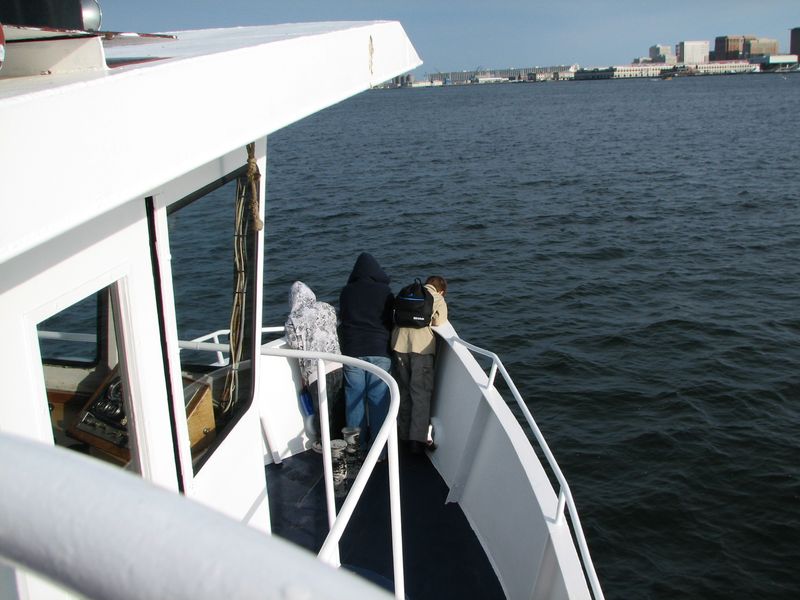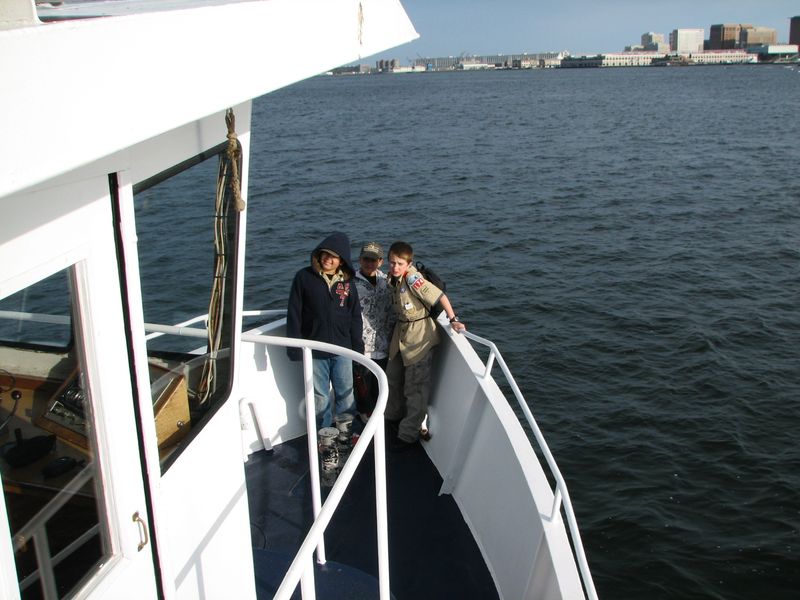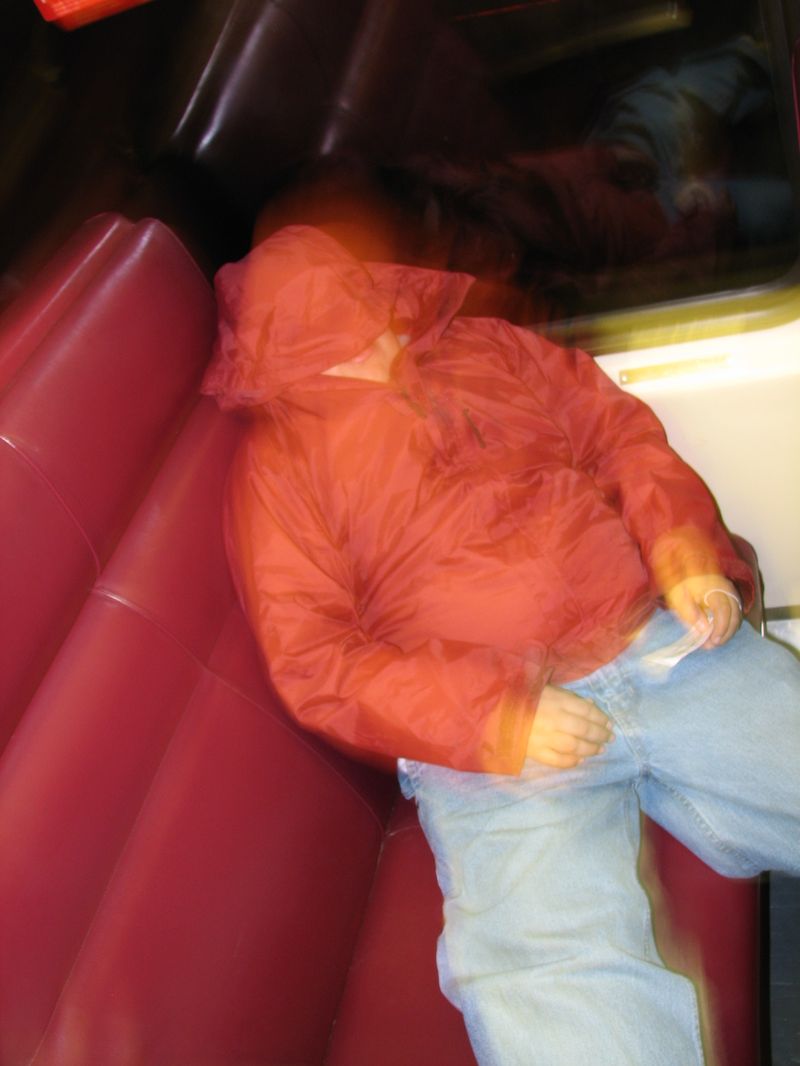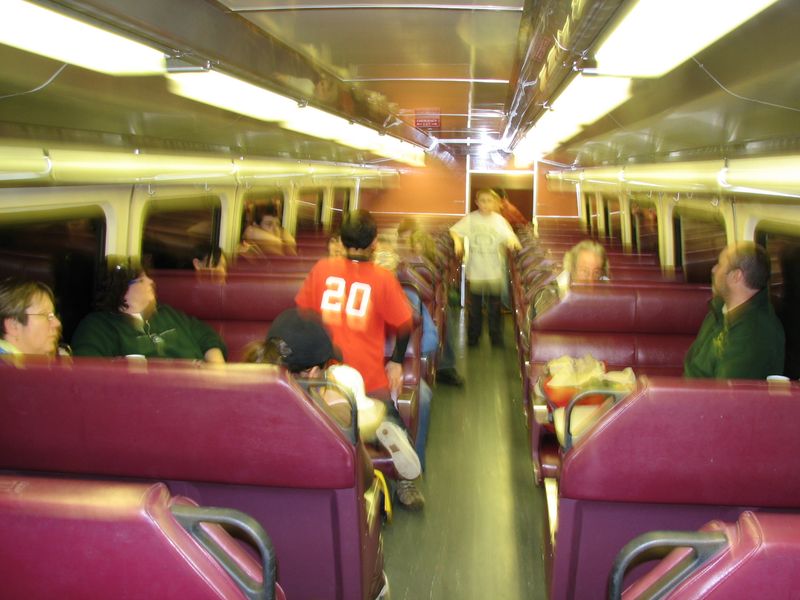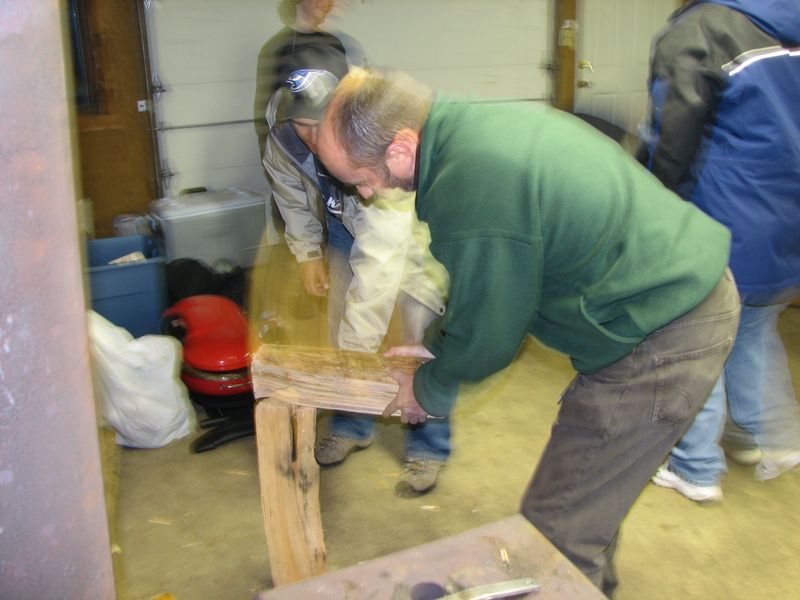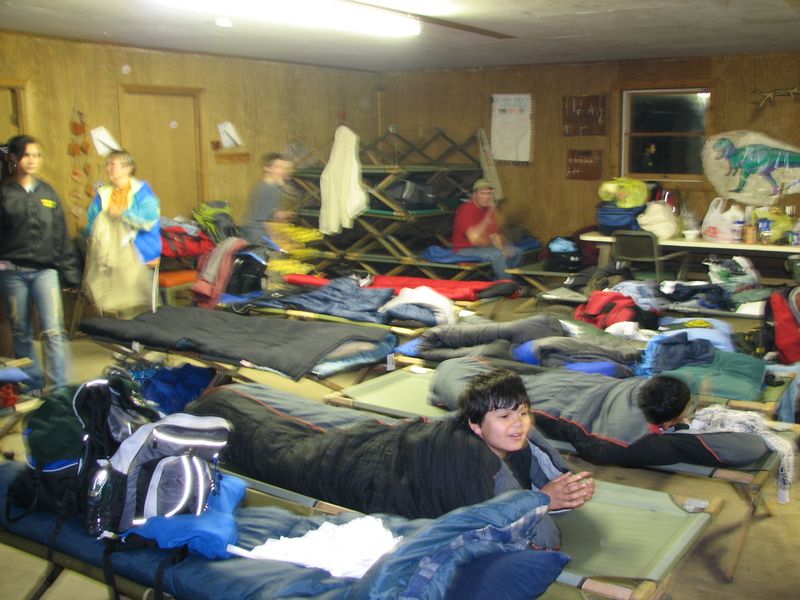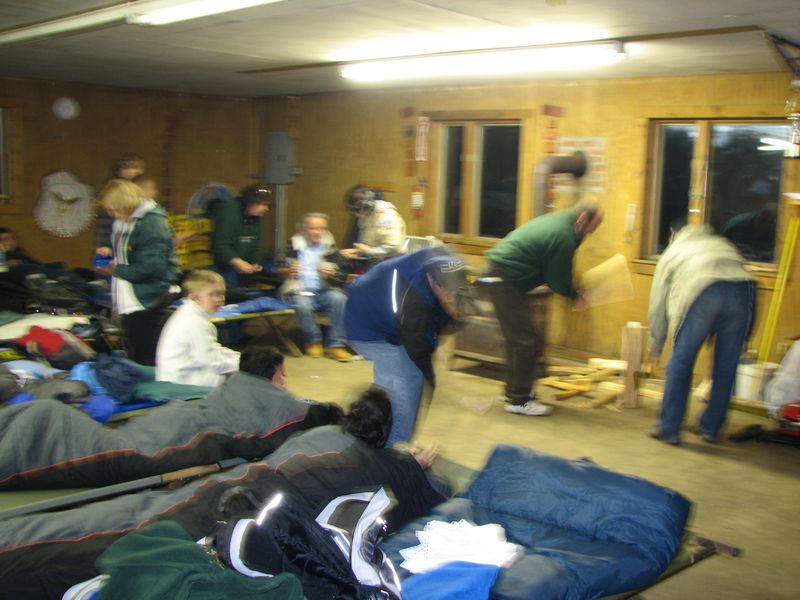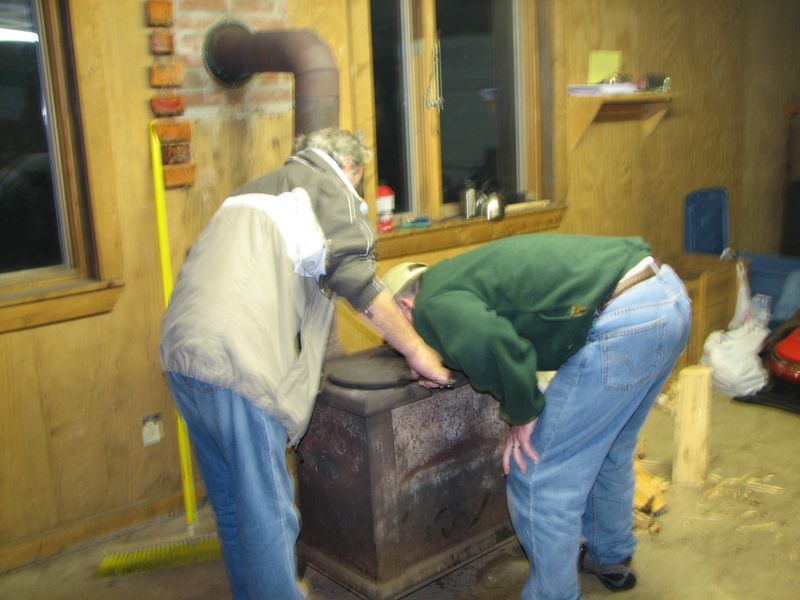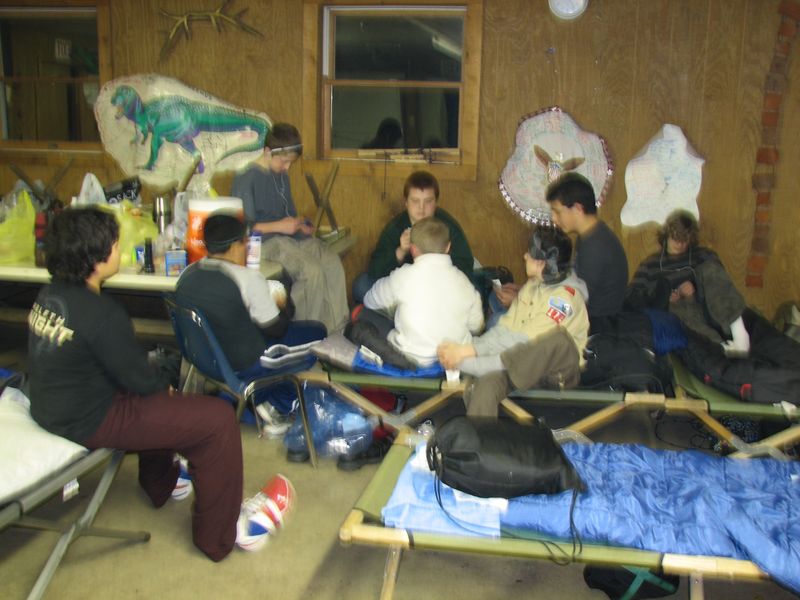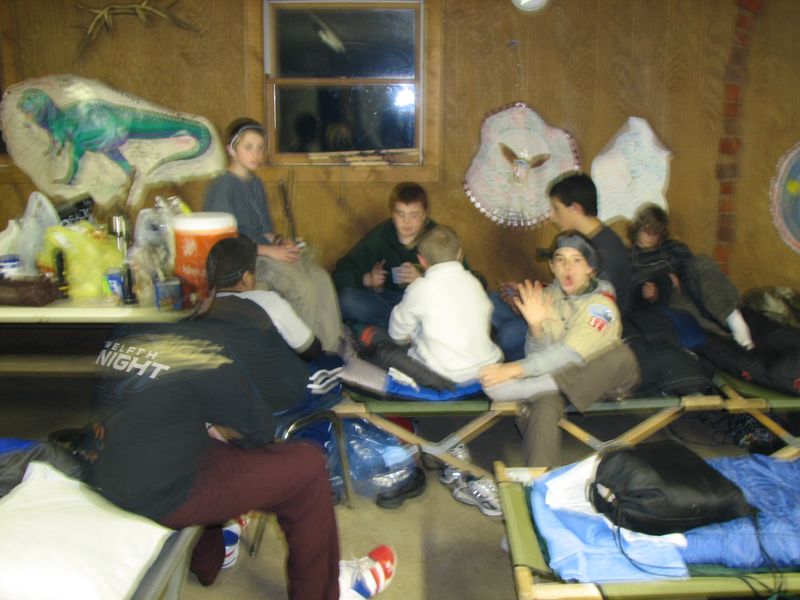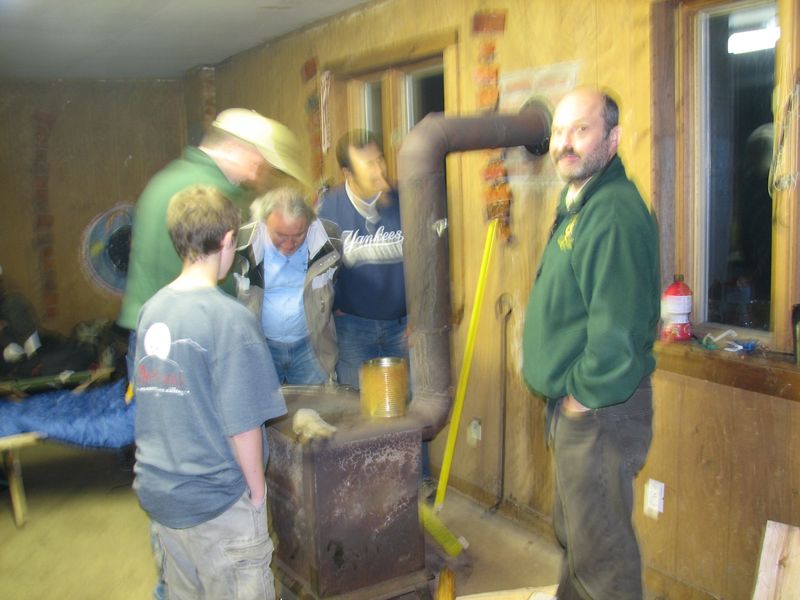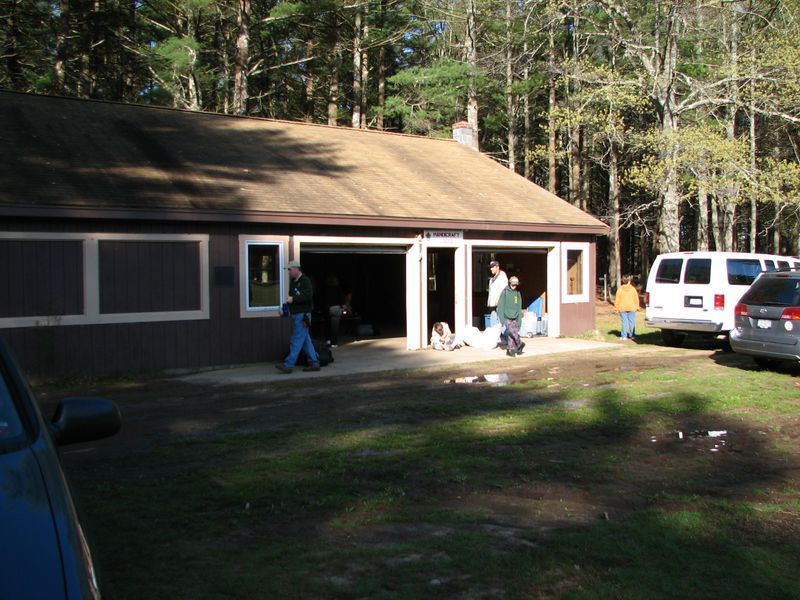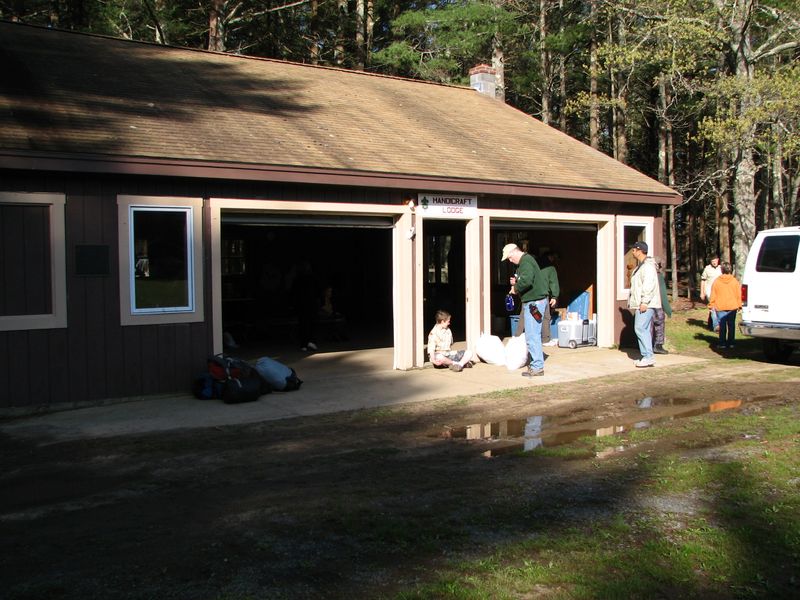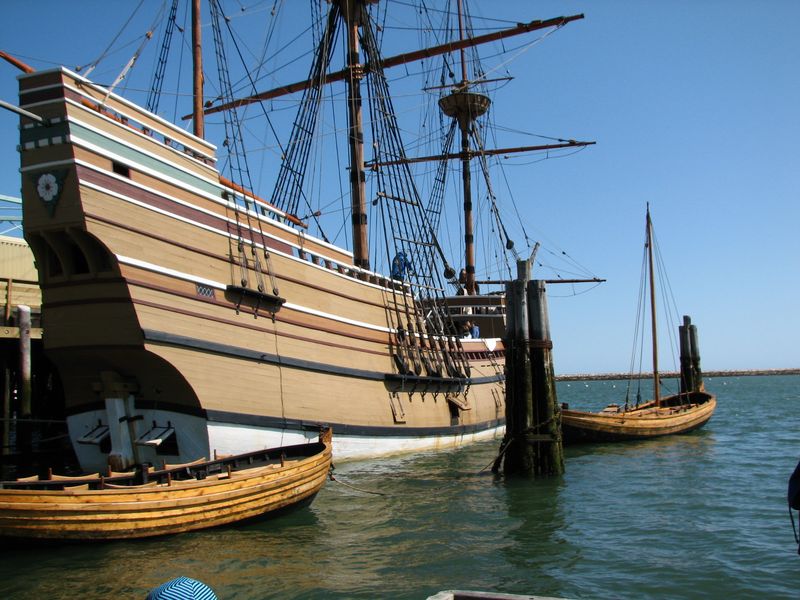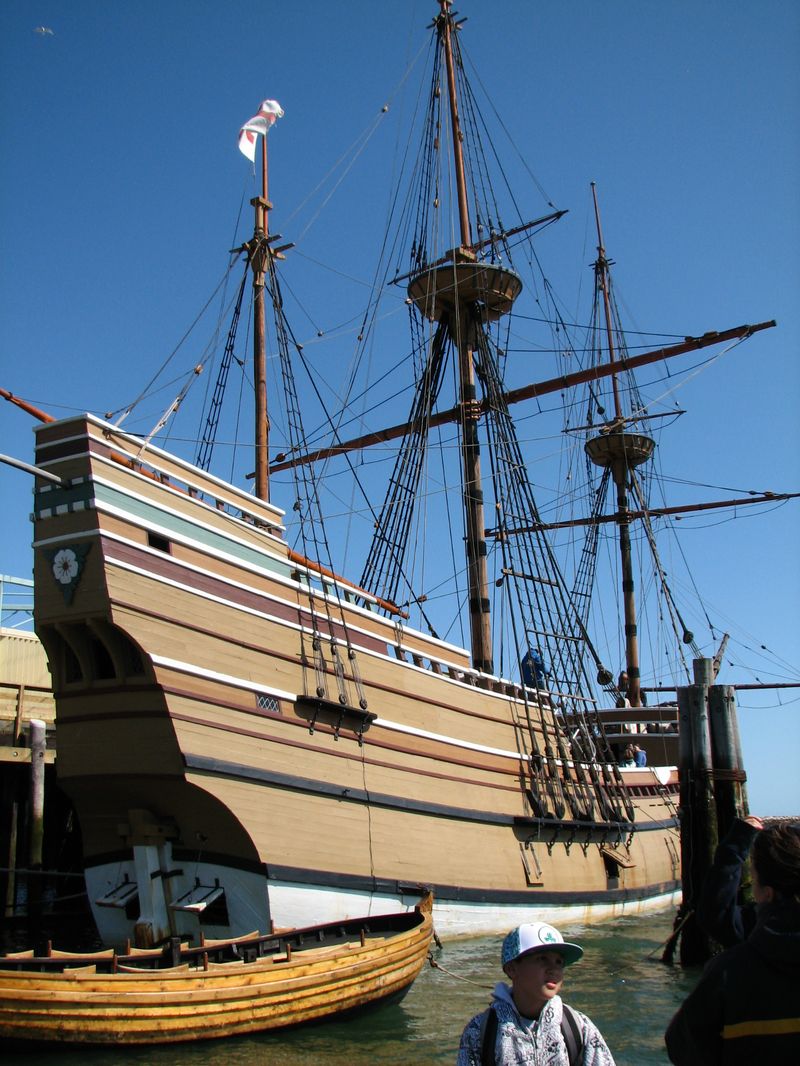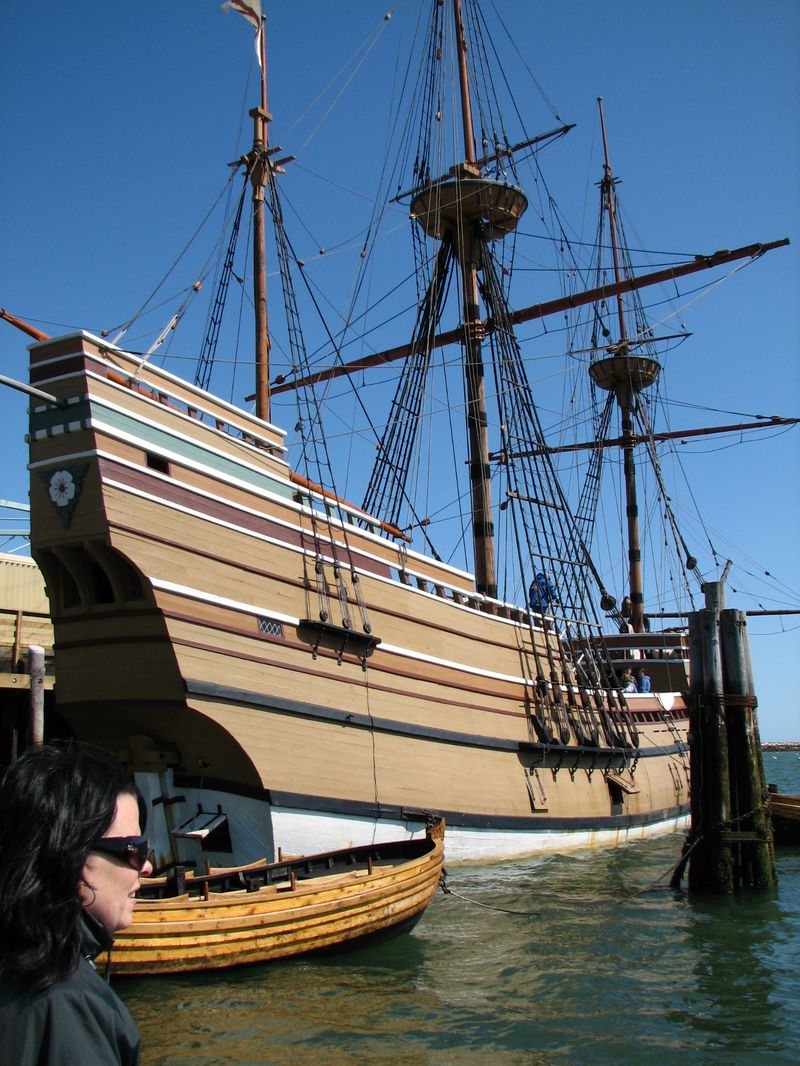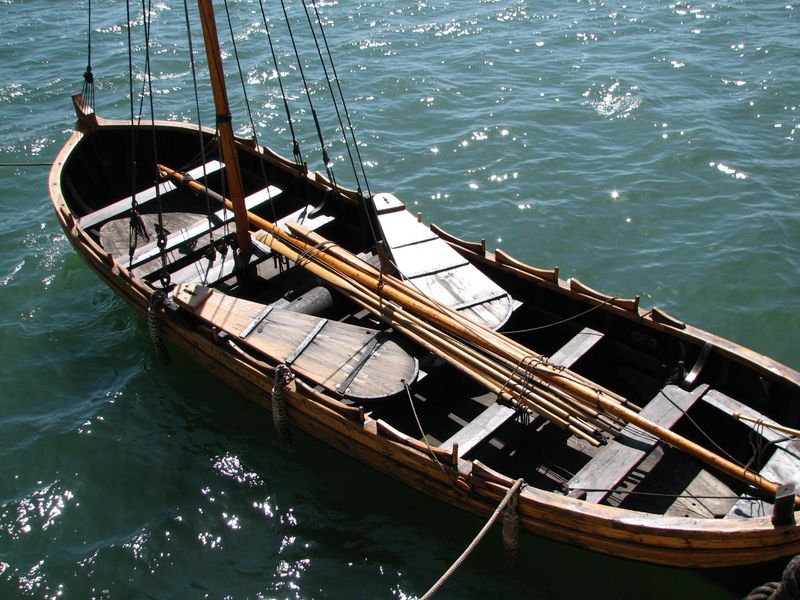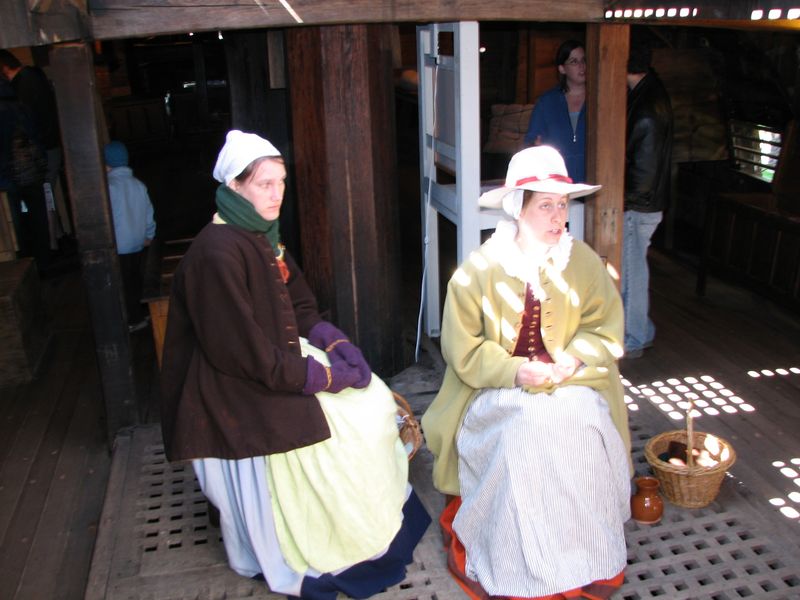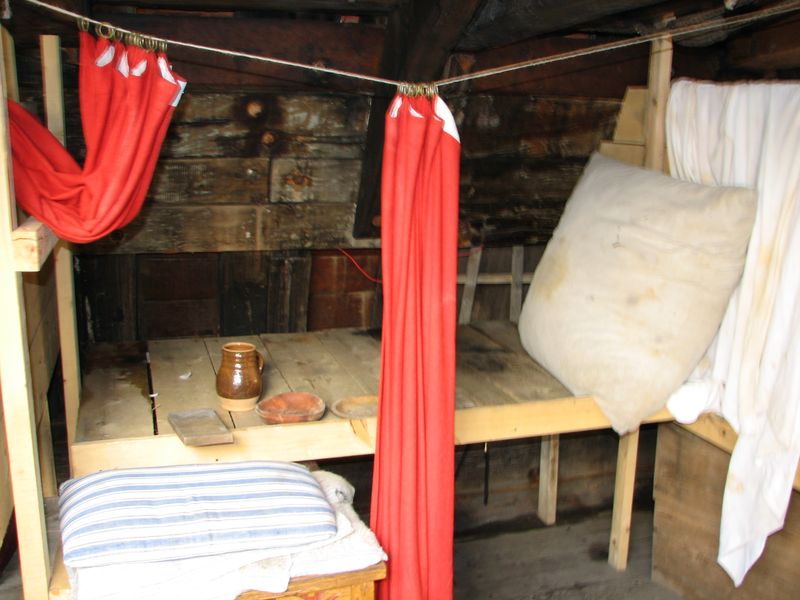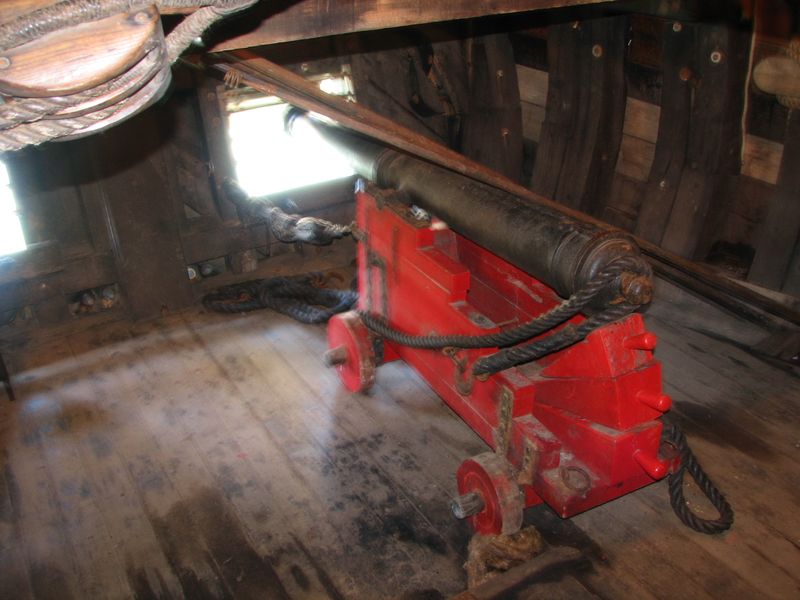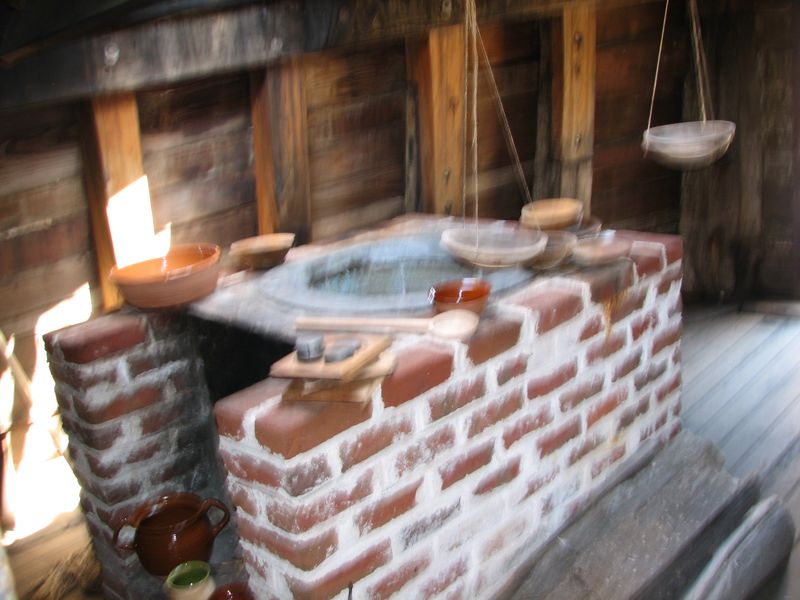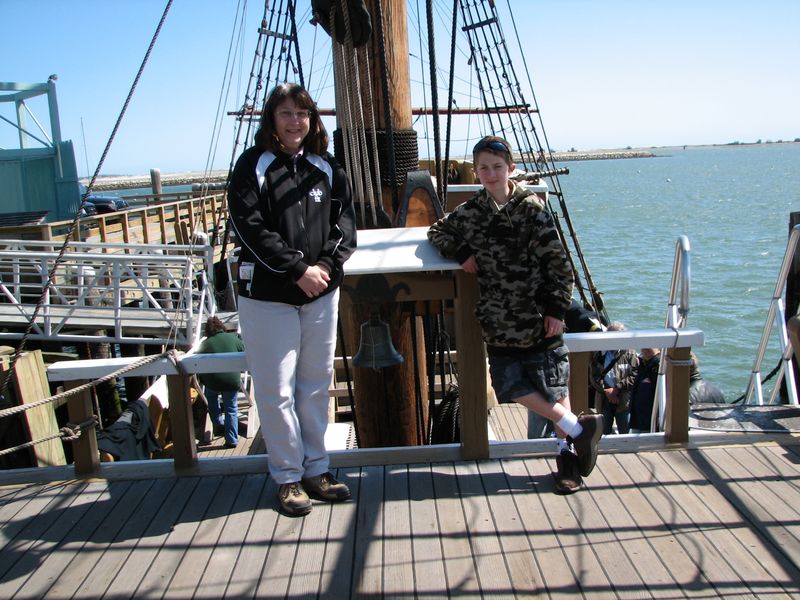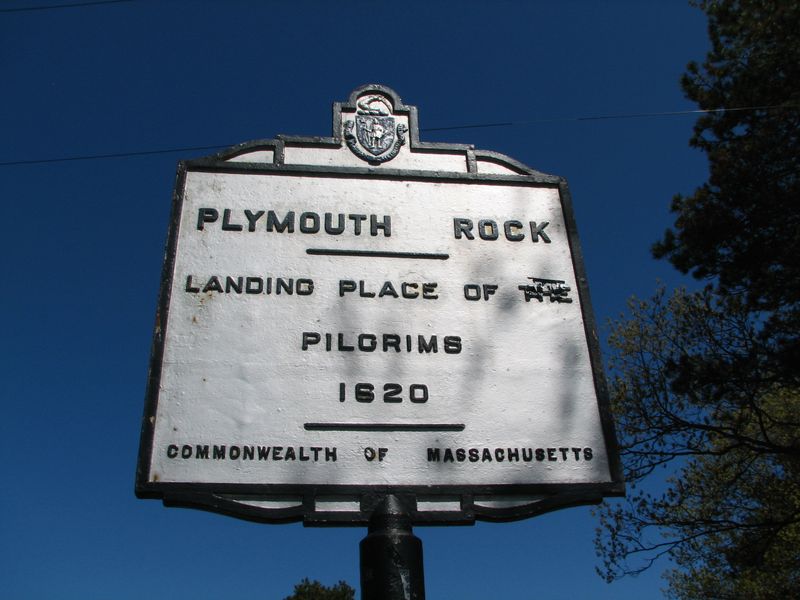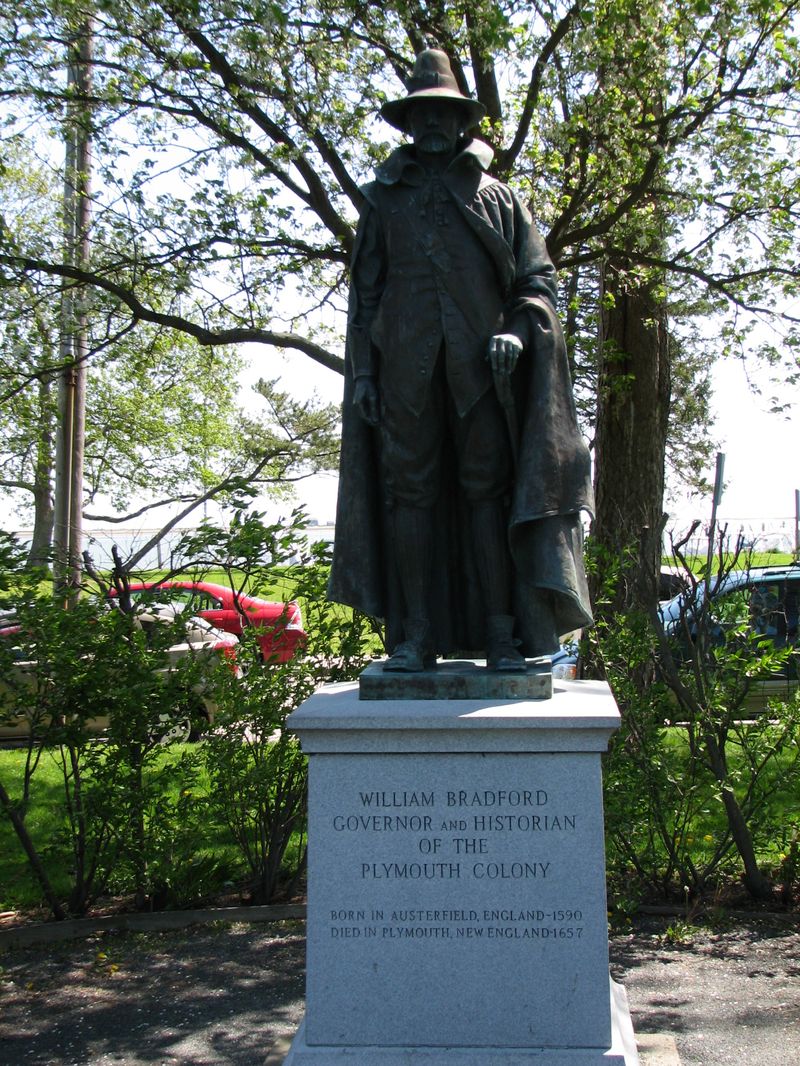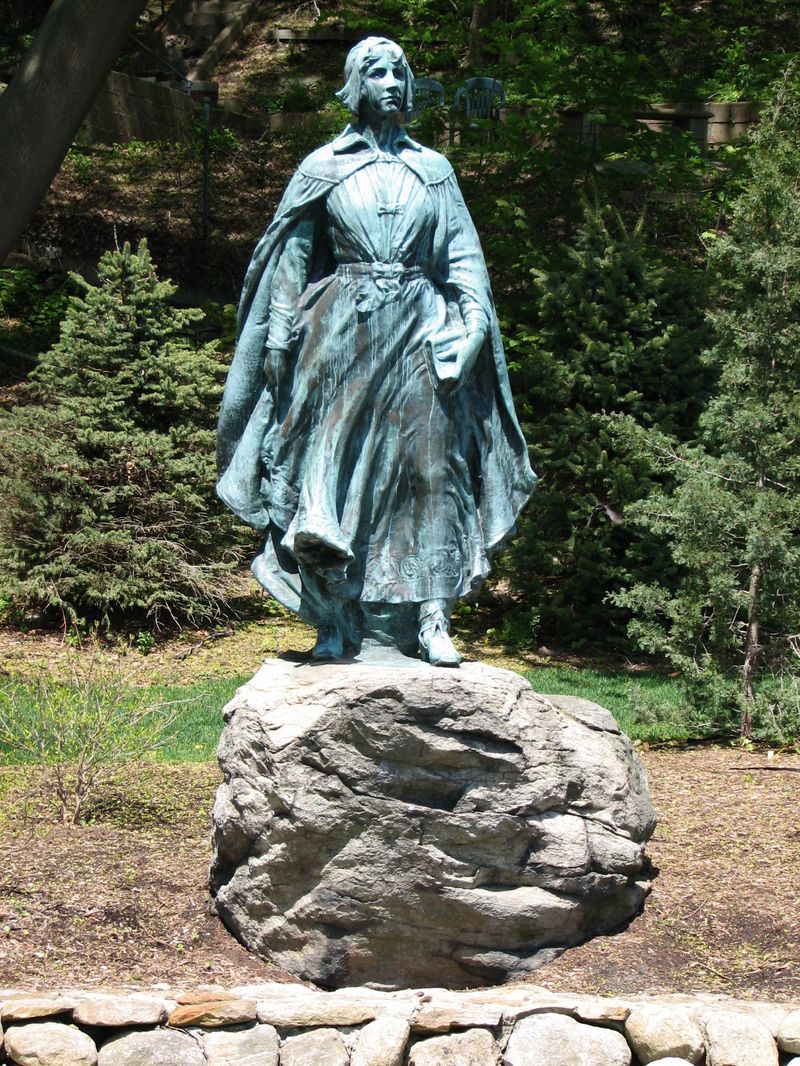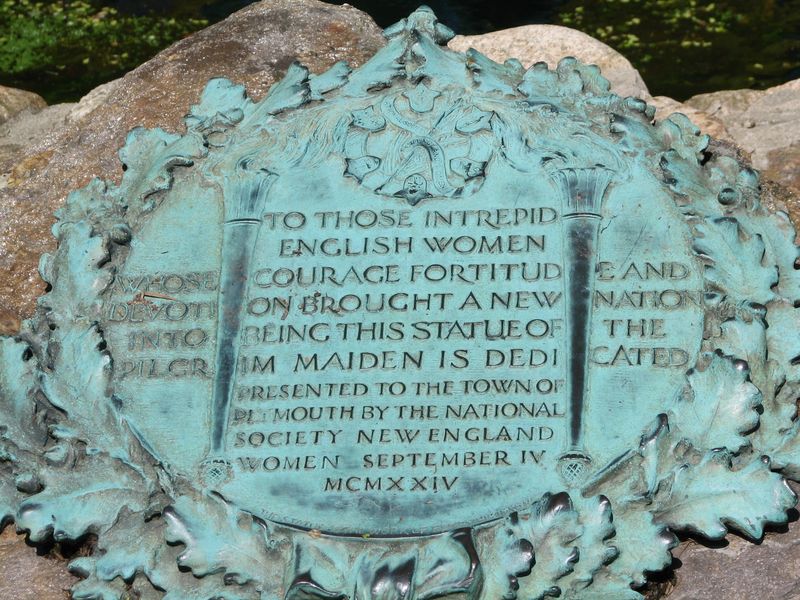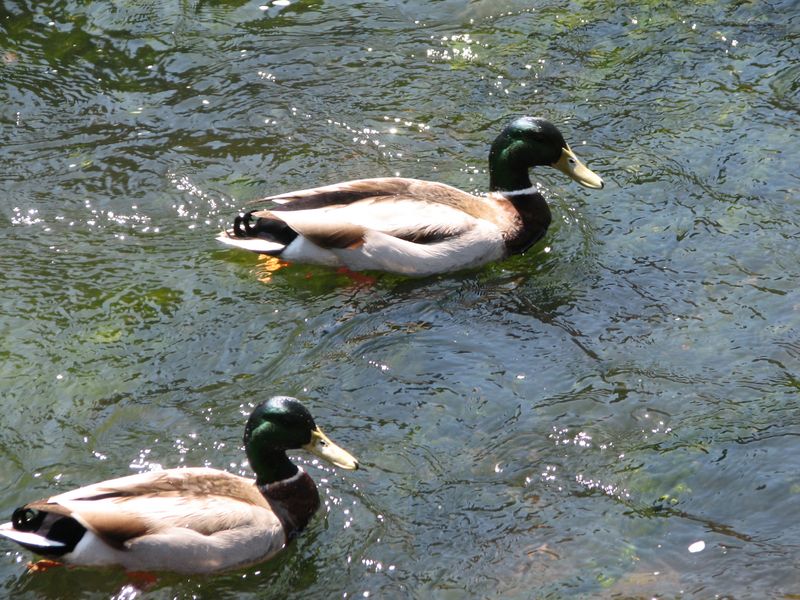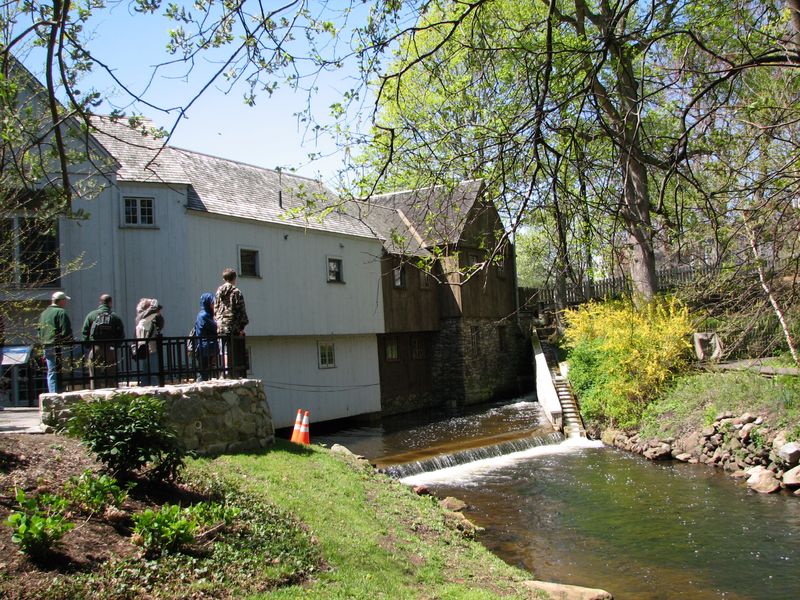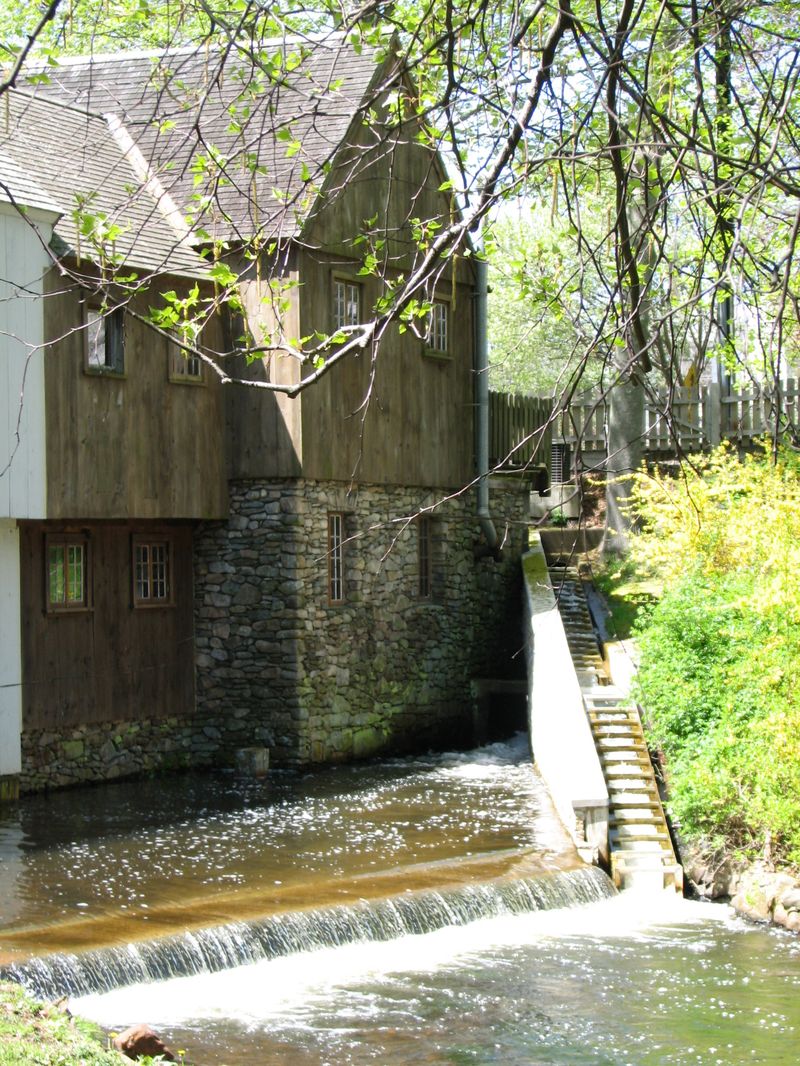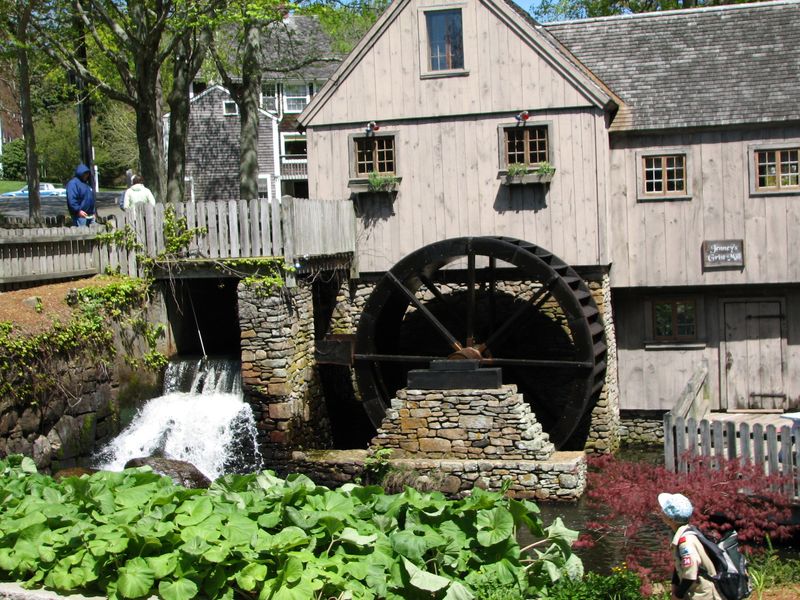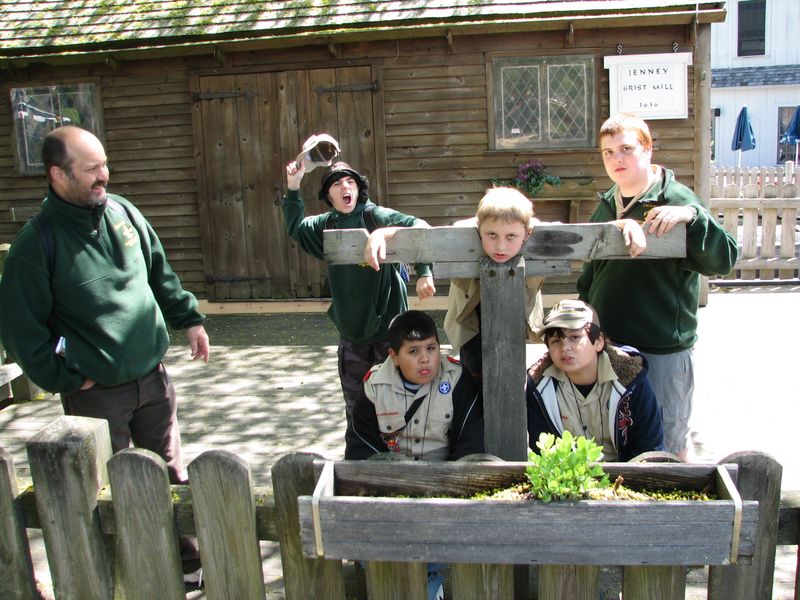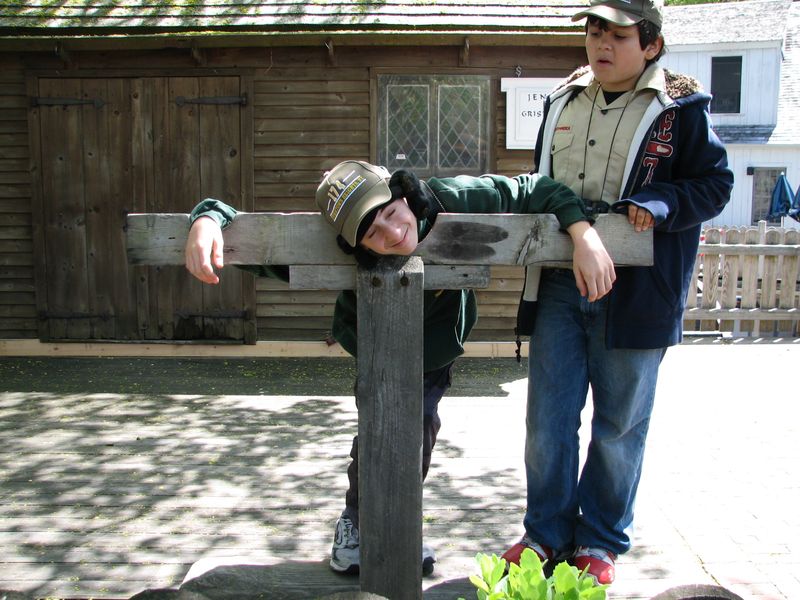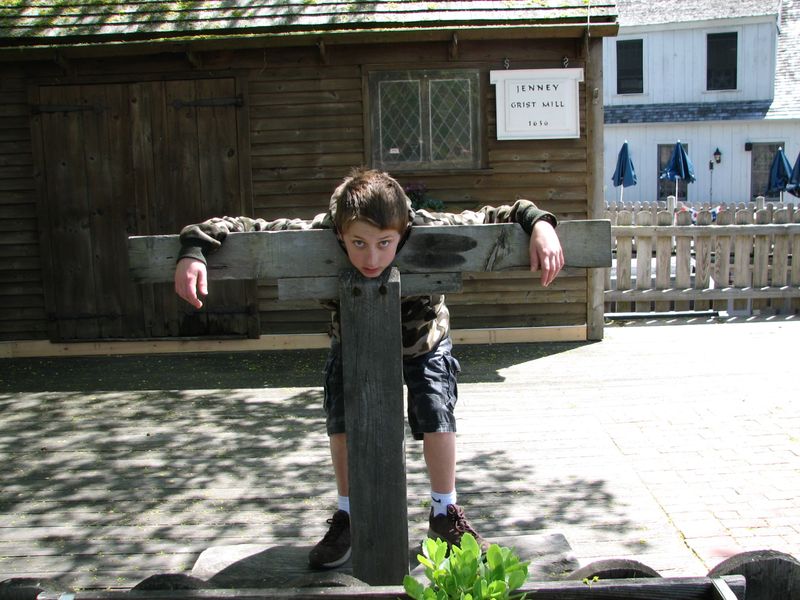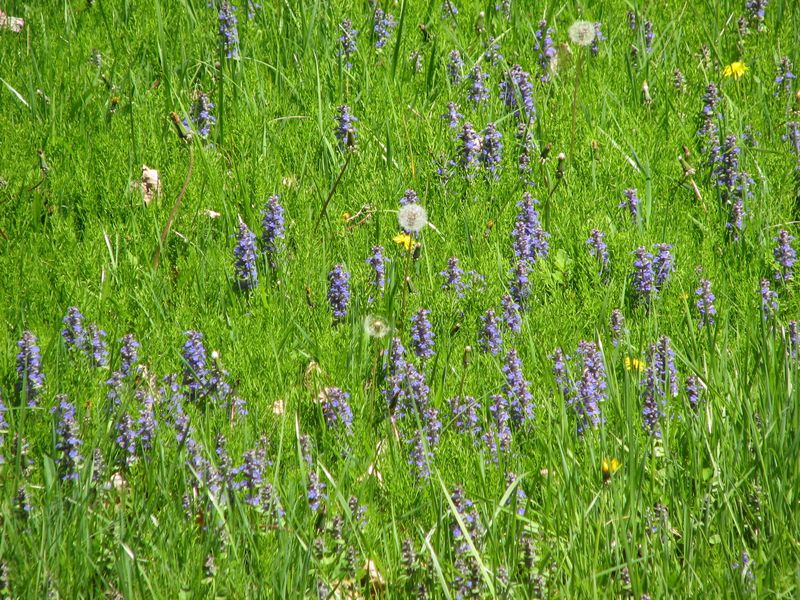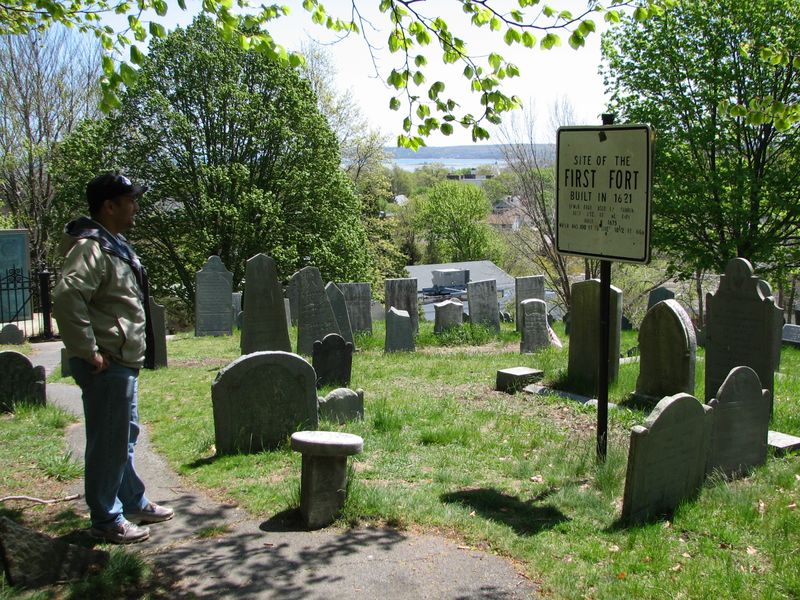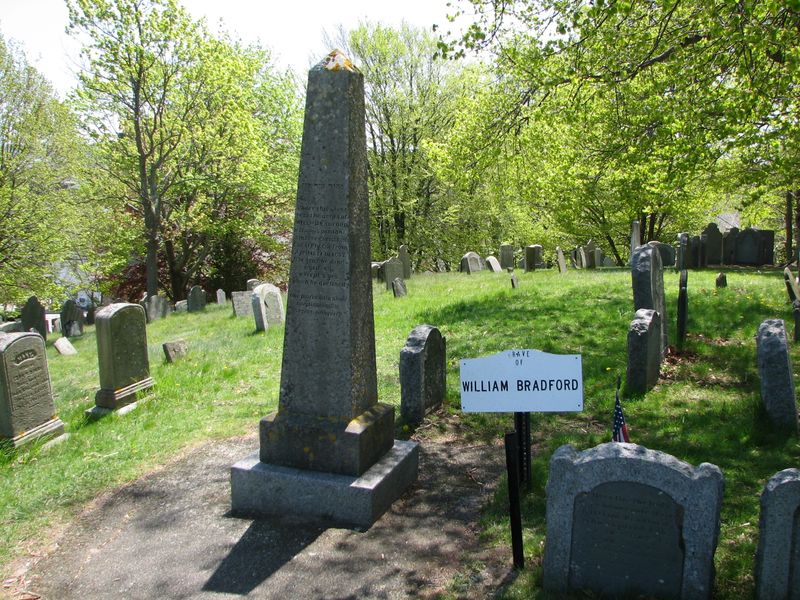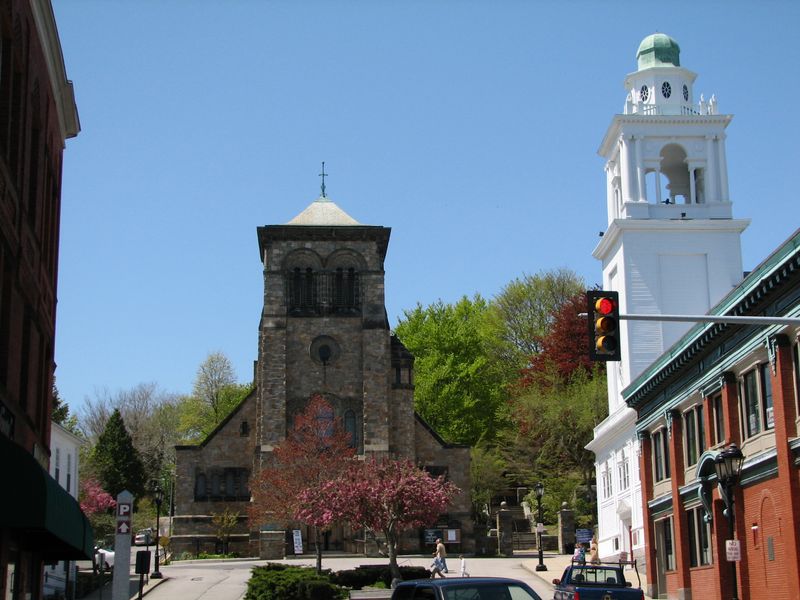 Boy Scout Troop 174, Yorktown, NY. http://troop174.info