Troop 174
Freeze-O-Ree + Pyro Night
January 18-20, 2008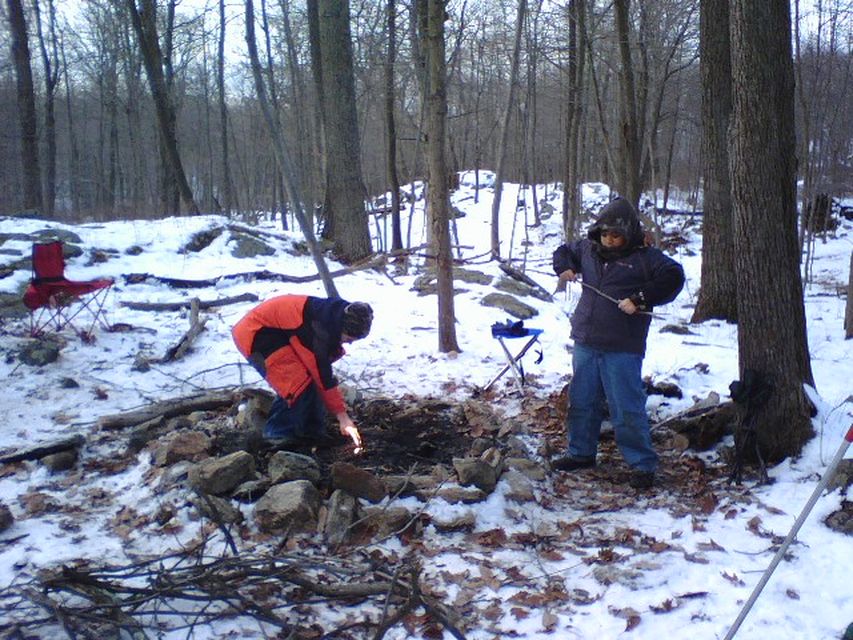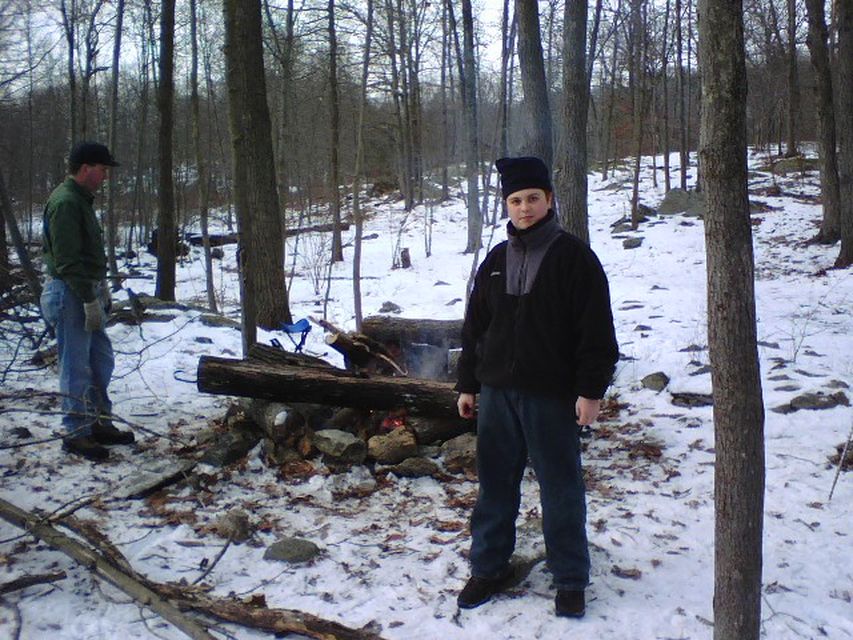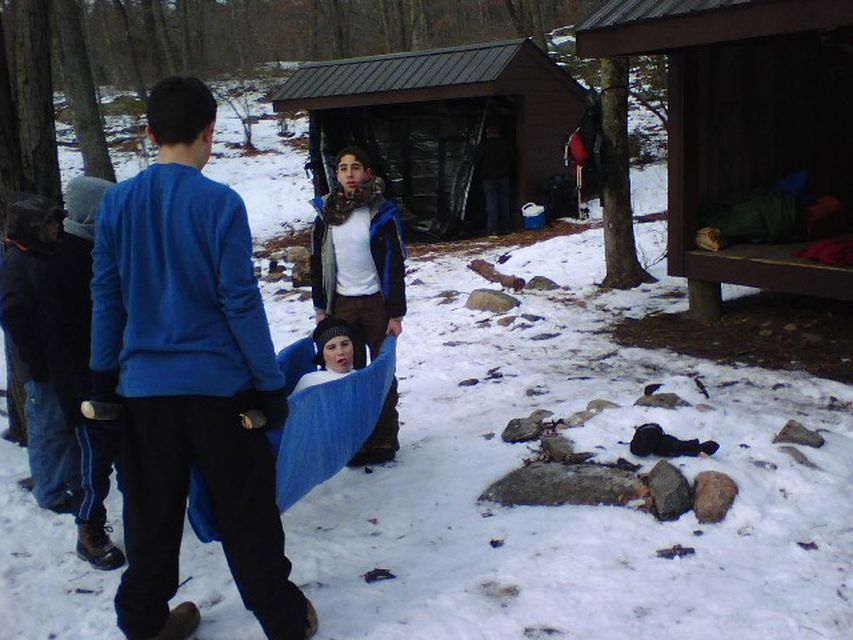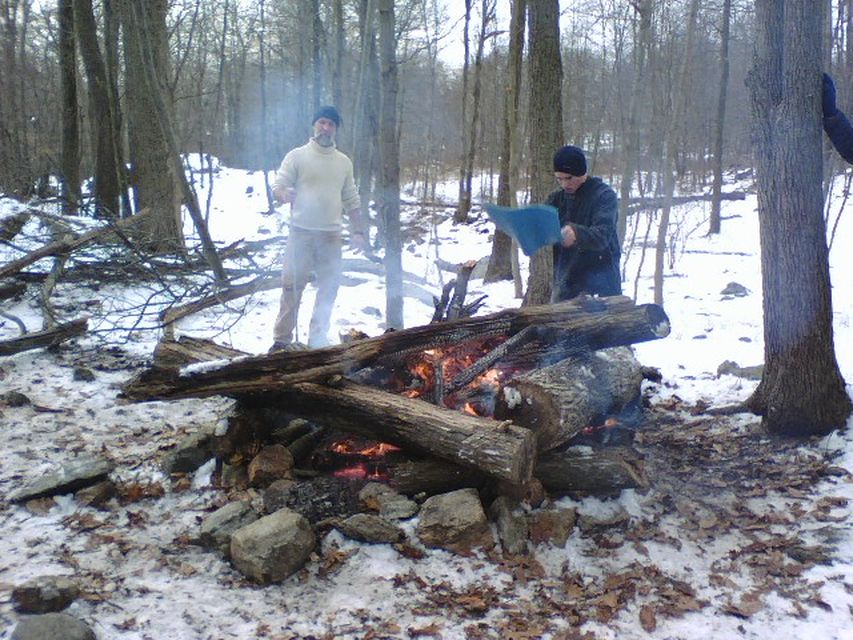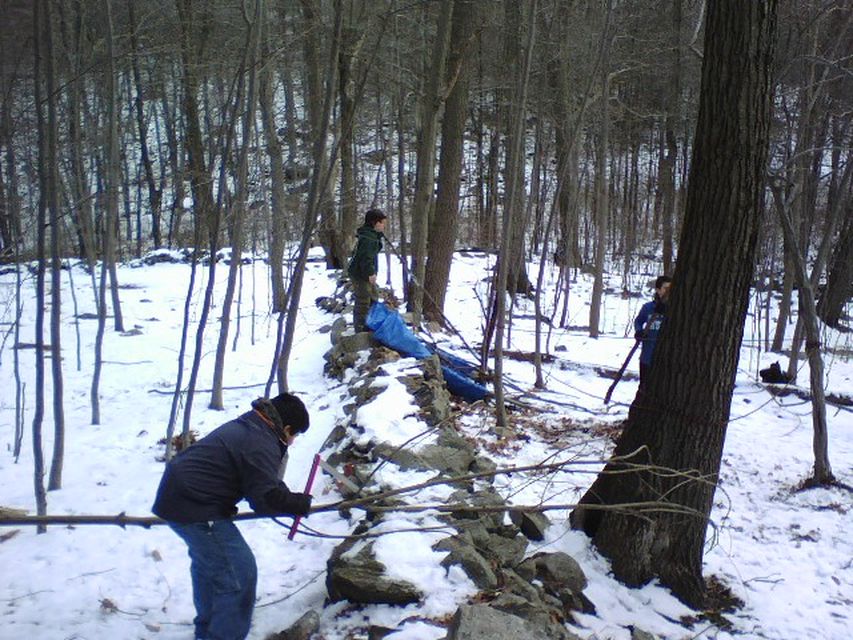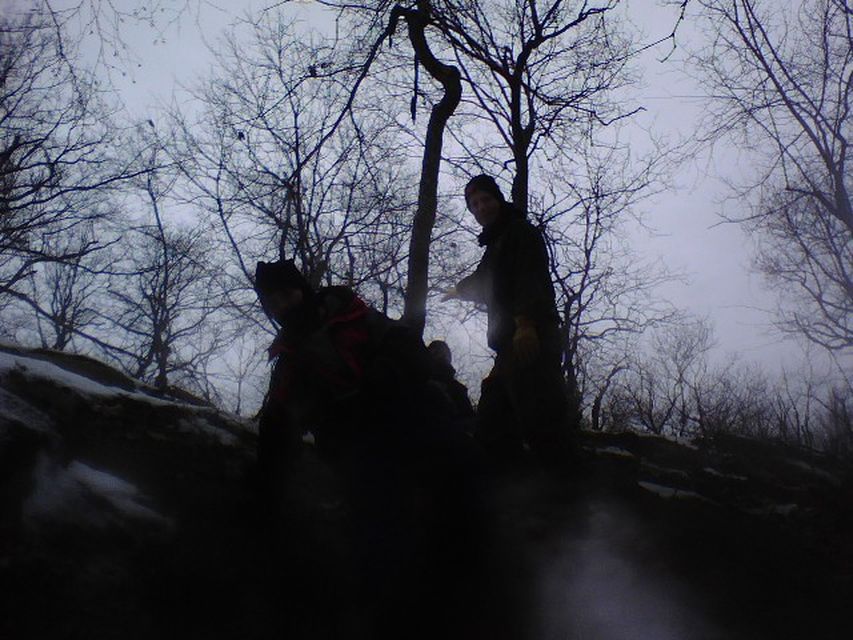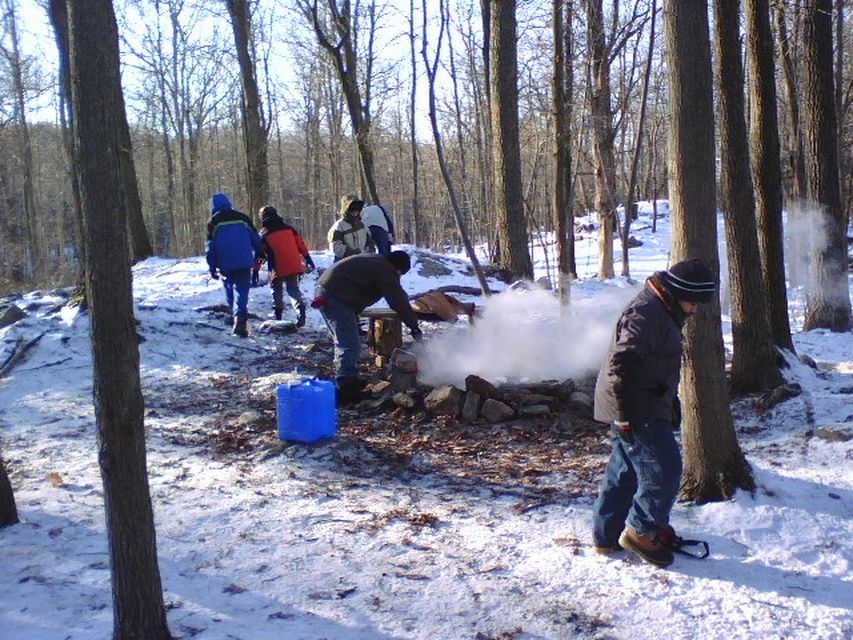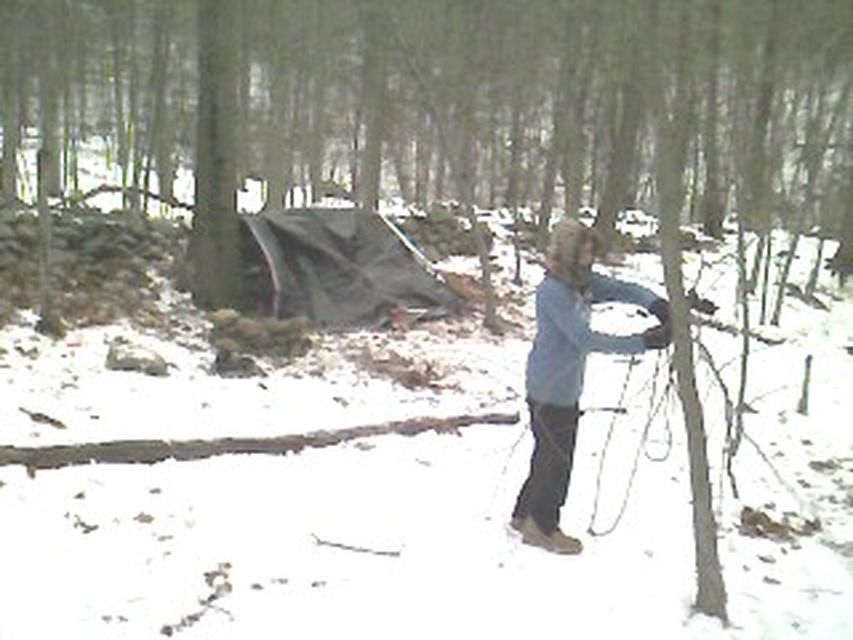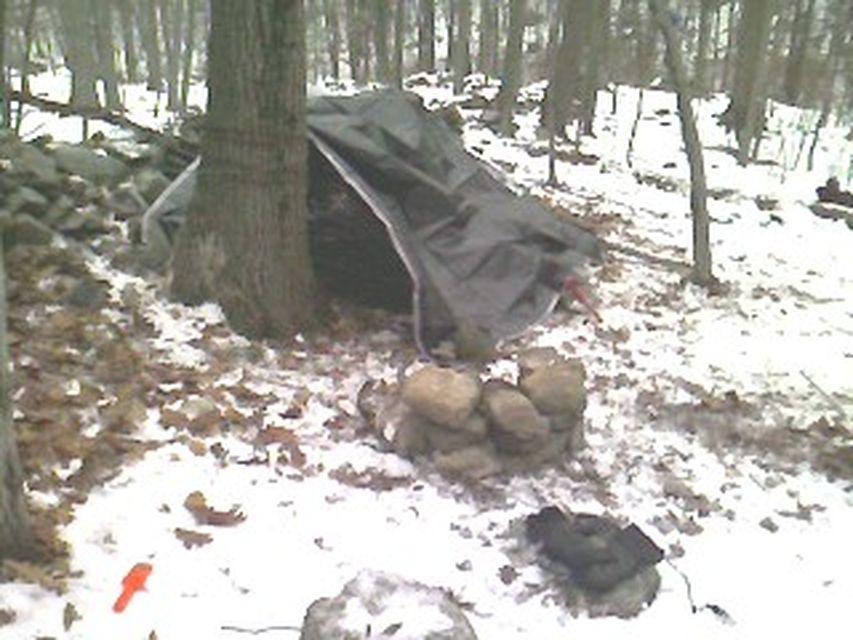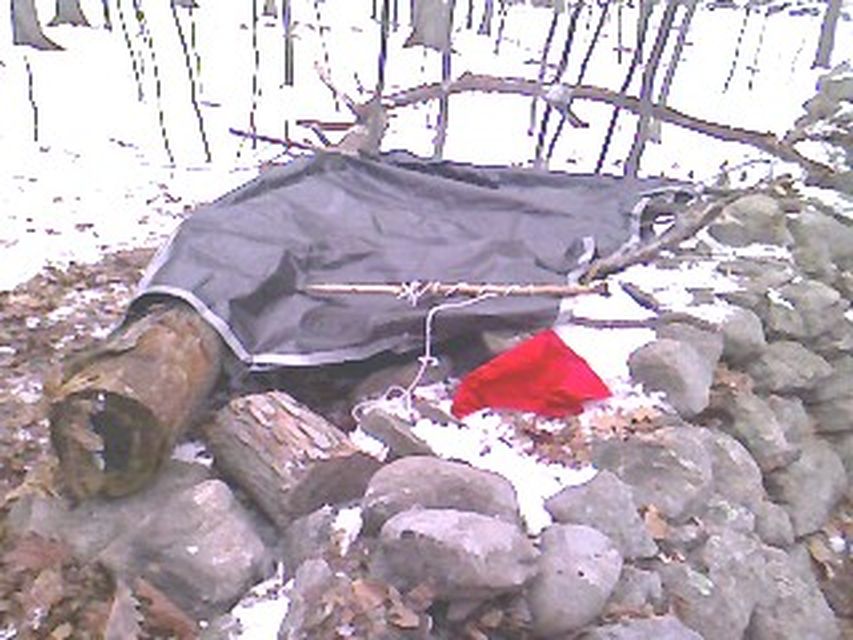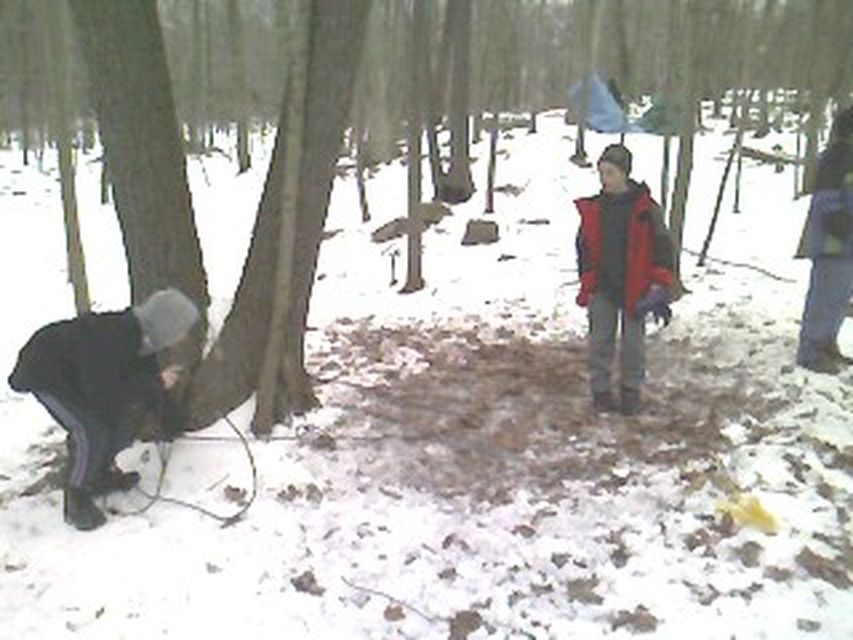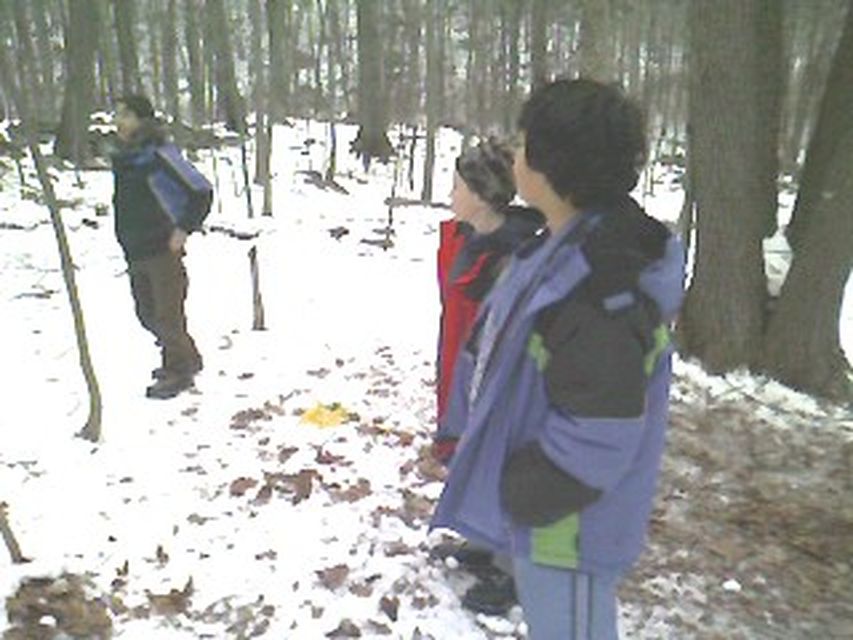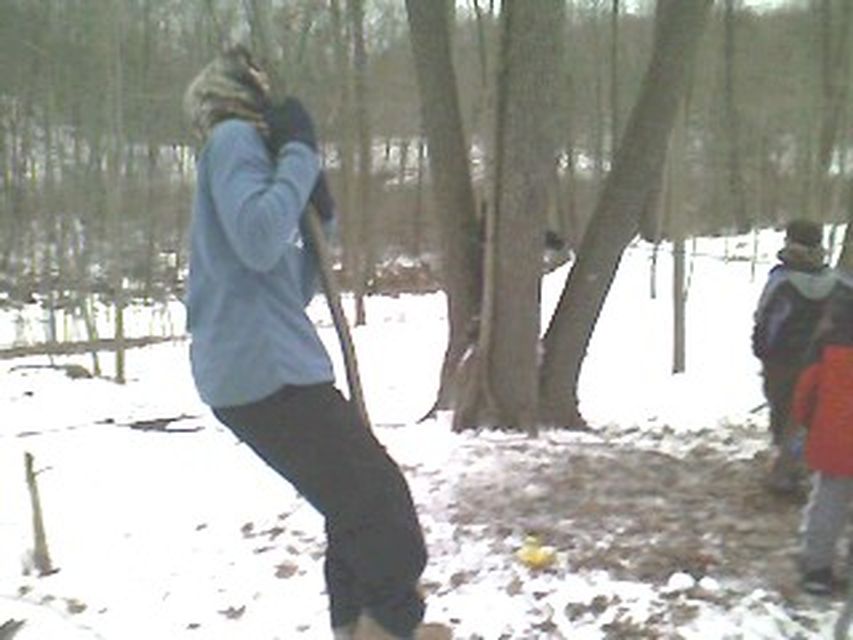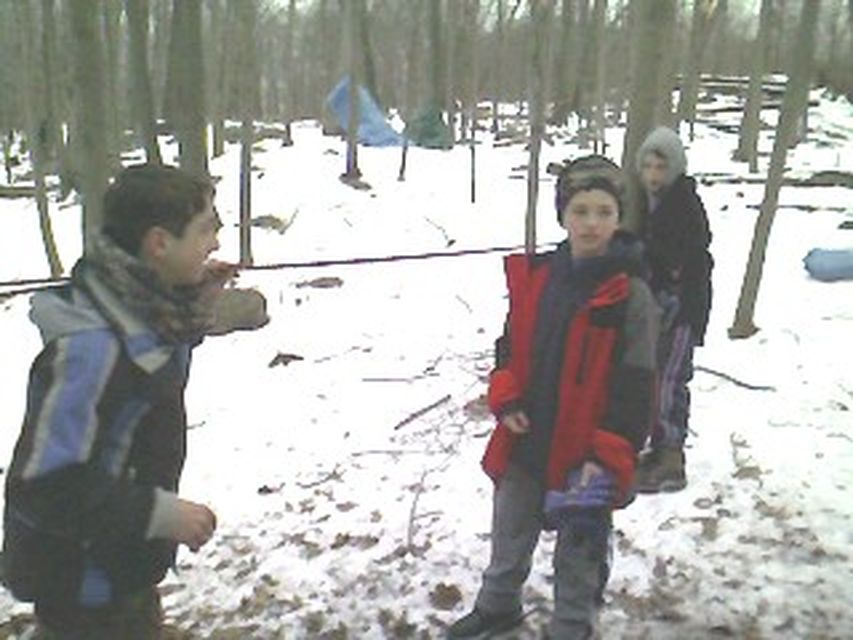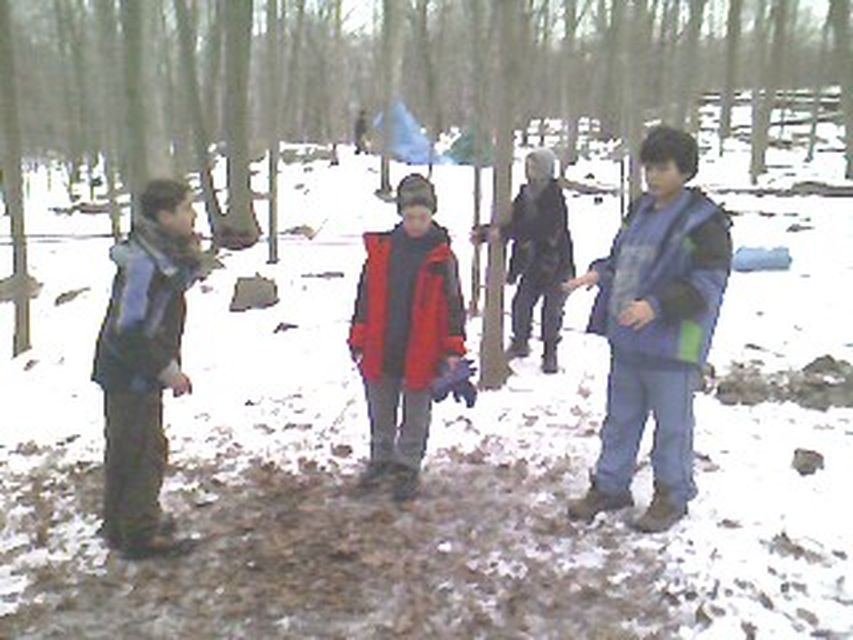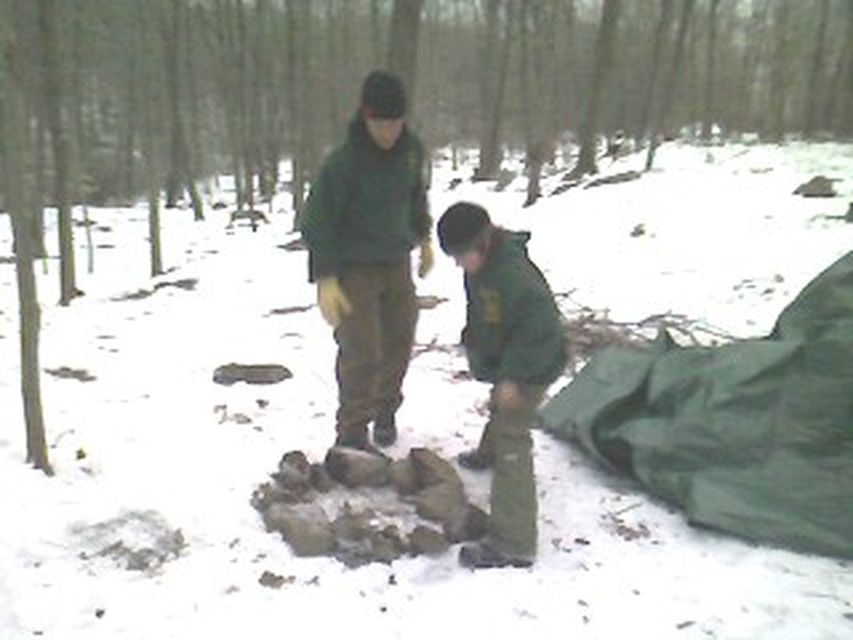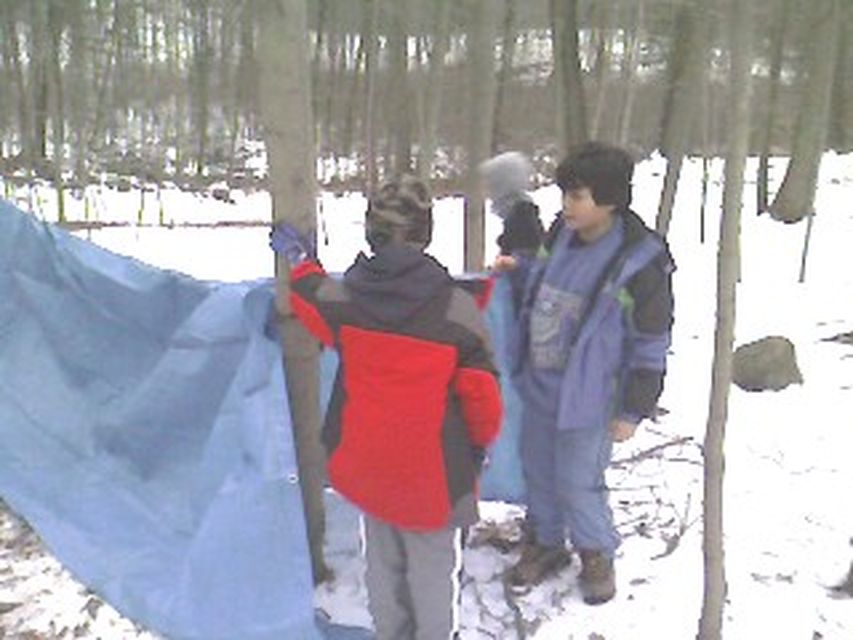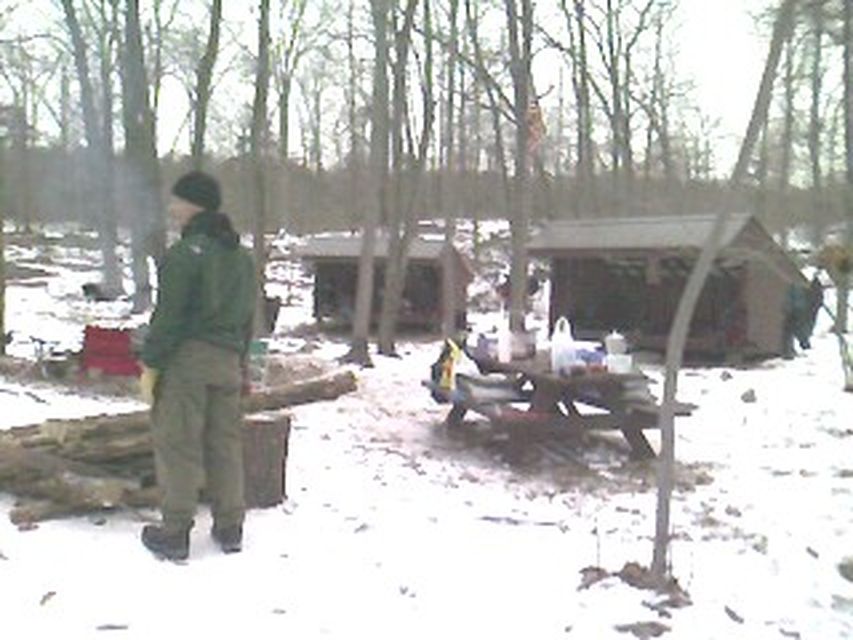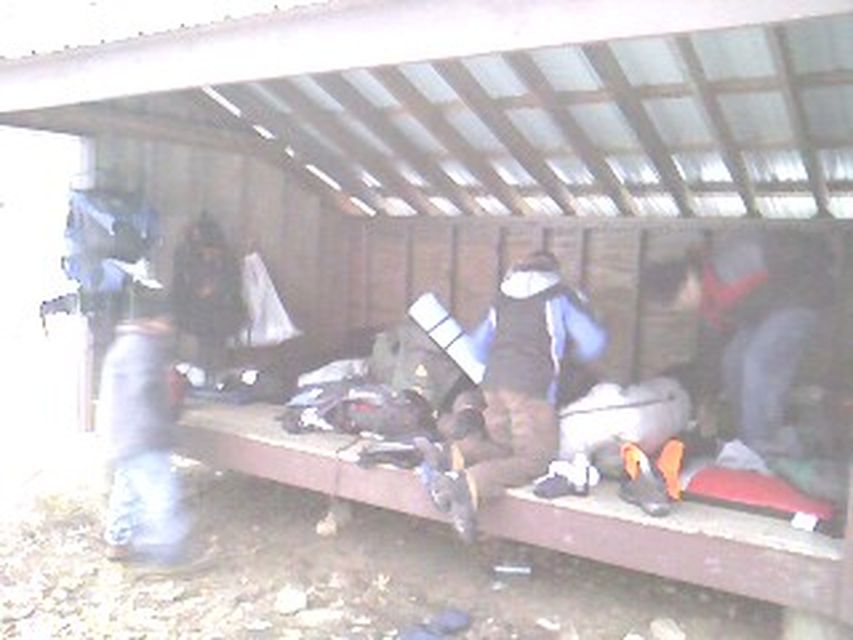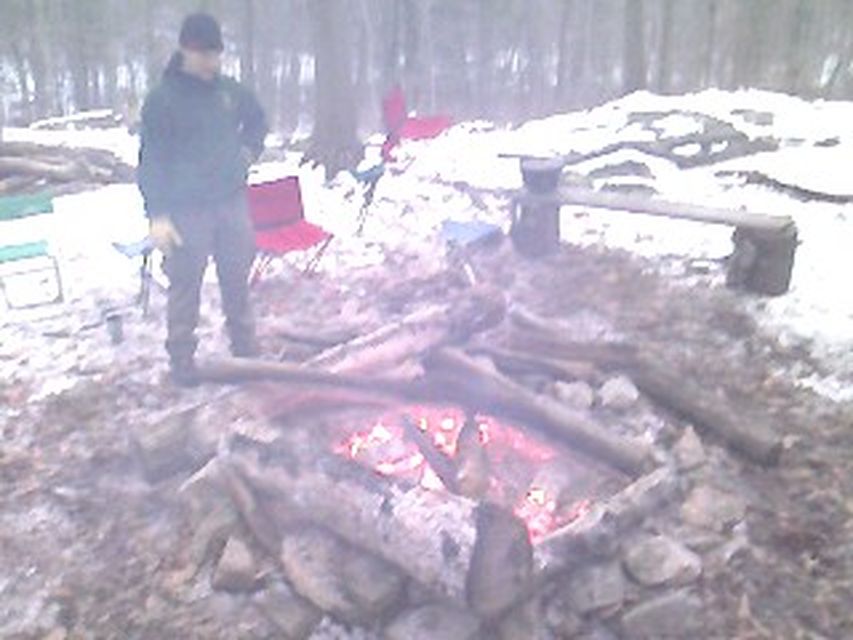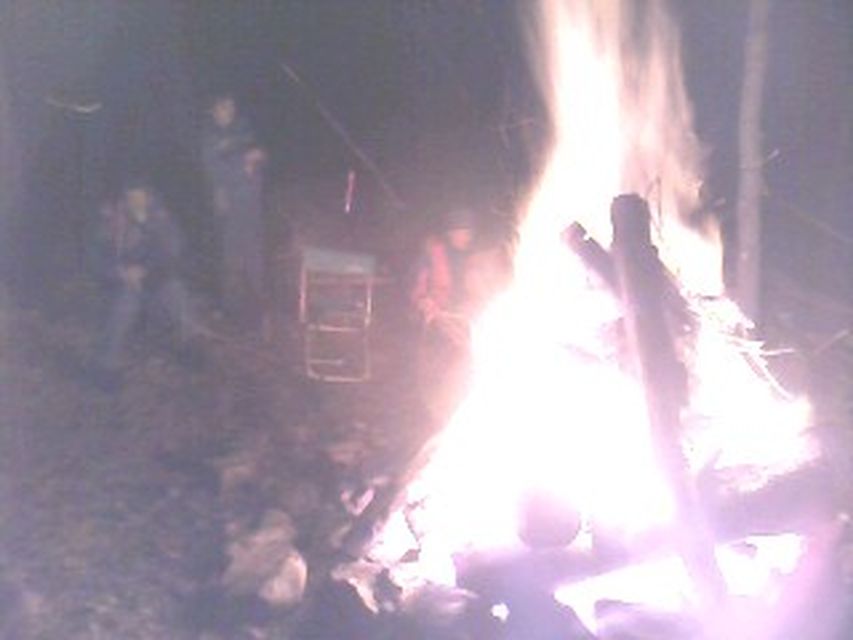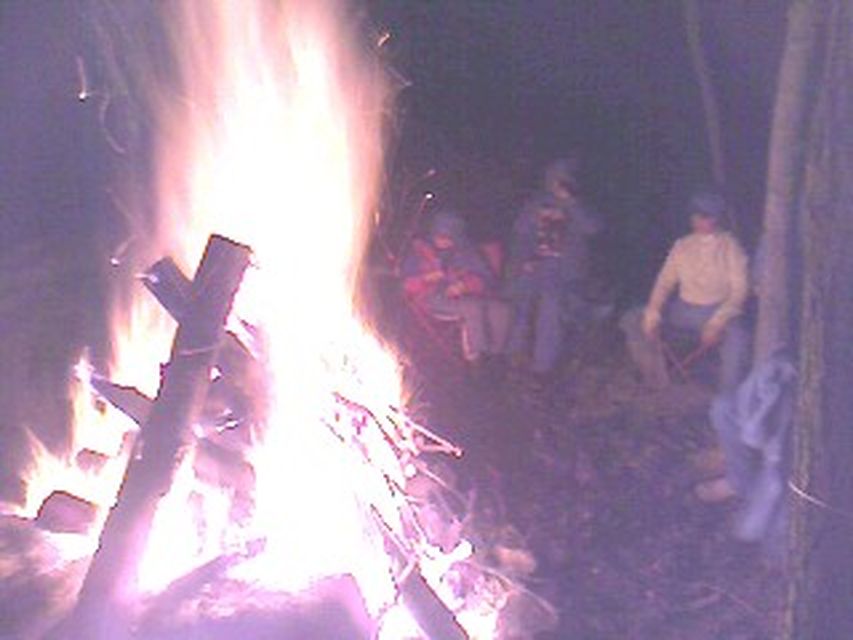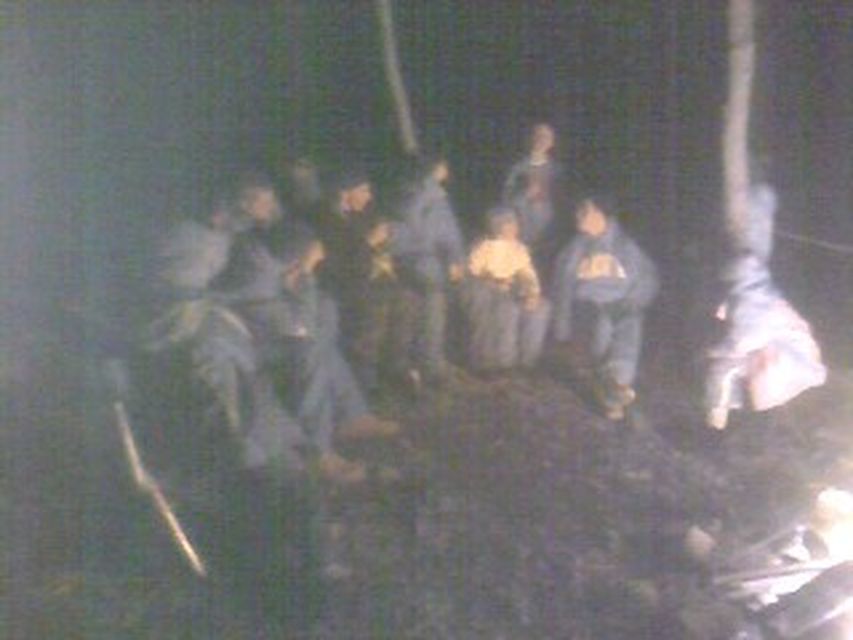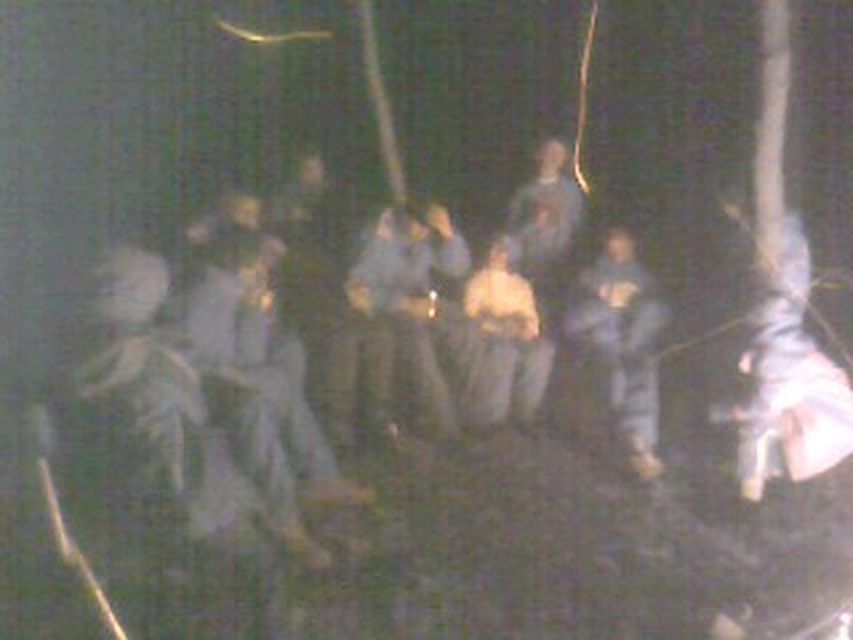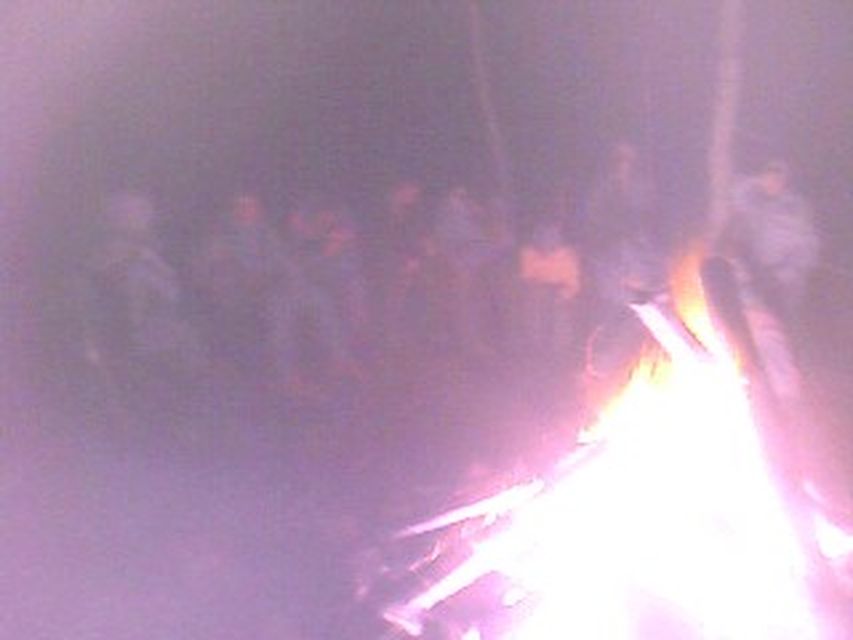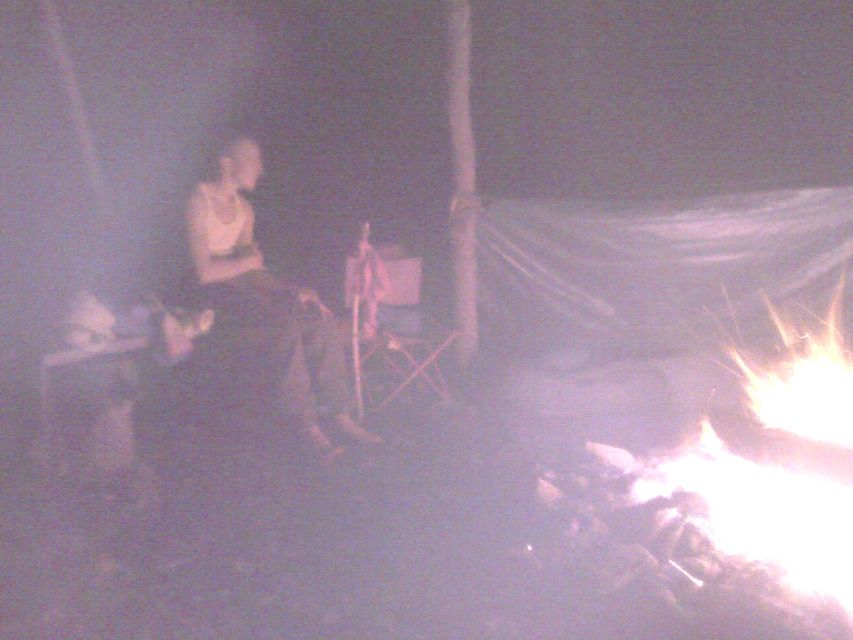 Photos by Jamie C. and Josh D. Sr.
January 2008 Freeze-O-Ree (Pyro Night)

The weather was COLD and the fire was HOT at this weekend's Freeze-O-Ree / Pyro Night campout. In all 11 scouts took part this weekend. We were the only Troop outside this weekend. There were some other Troops there but they were staying in the cabins. In fact one troop came by our campsite and the Scoutmaster told Mr. Kast that we were "Hard-Core" for being outside in this weather. Saturday was spent building shelters, collecting and cutting firewood, some rank advancement for the younger scouts (thank you Bobby for doing the advancement), hiking around Clear Lake (which included bushwhacking down to Site 40 from the blue trail) and cooking. In all 5 shelters were built, 4 of which made it through the night. The shelters were built using only a tarp some rope and whatever could be found in the woods. Also each shelter had its own fire ring (it was Pyro night after all). For dinner, after being grossed out about having to handle the raw Chicken, Rob W. led the other scouts in making Oriental Chicken with Vegetables in the Dutch Oven and Ziti with Ricotta and Mozzarella on the Whisper Light. Right after dinner Mr. Kast put as much wood as he could onto the fire and just as he was putting on the last piece the Ranger (Keith) showed up, he was impressed by both the fire and our cooking (he had 2 or 3 helpings of the Chicken and Vegetables). Sunday morning the coals were still hot but everything else was FROZEN. After a quick breakfast and Scout's own service, we broke camp quickly, folding the tarps and scattering the sticks and leaves used to build the shelters, the scouts also scattered the coals and rocks from the "extra" fire rings so as to leave no trace. Then we hiked back down to the cars carrying everything for the weekend in one trip. It was 9:00 am Sunday: some of the scouts had been outside for the past 38 hours.
-Jamie C.
---
Boy Scout Troop 174, Yorktown, NY. http://troop174.info