Troop 174
Veterans Day Parade
Nov. 12, 2006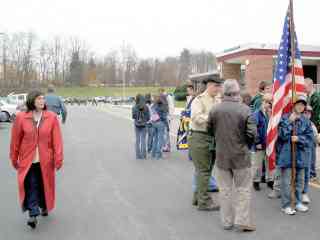 .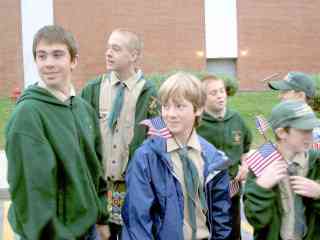 .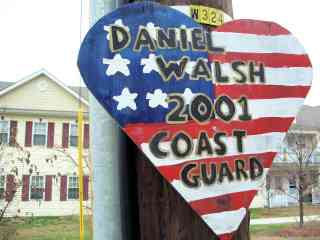 .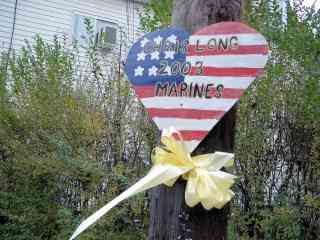 .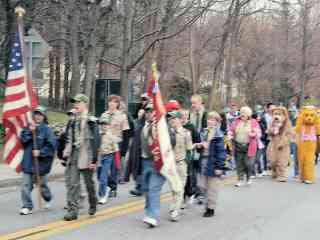 .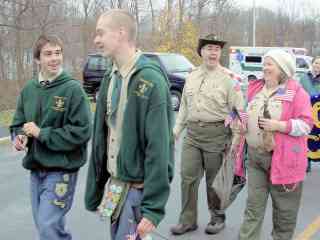 .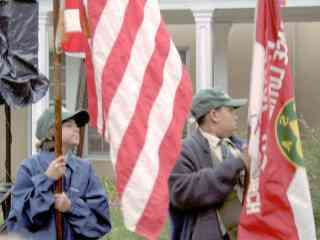 .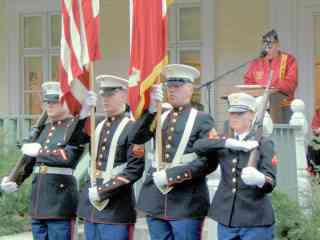 .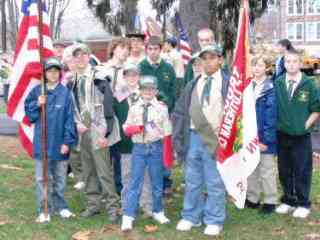 .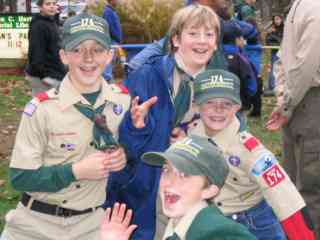 .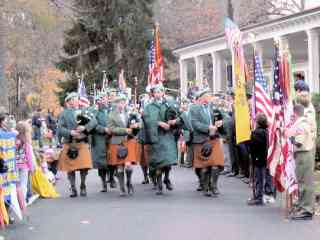 .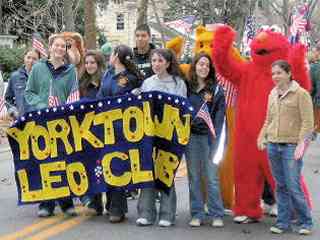 .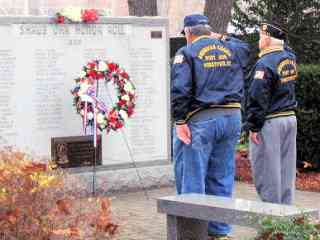 .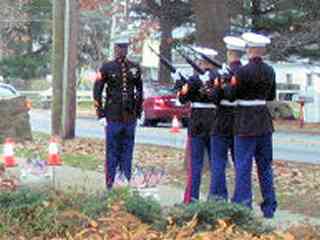 .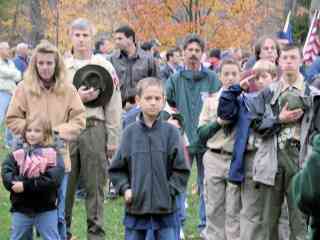 .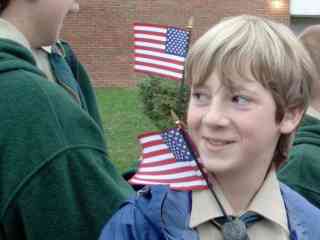 .
The forecast for today called for showers but, despite the cloudy dark sky, many people showed up. We gathered up at Lakeland High School and then marched to the Shrub Oak Library. Marching was made easier with a bagpipe band playing in the back of the marching Scouts. Main street was lined up with artwork/large patriotic hearts that carried names of recent local veterans serving in the armed forces. After speeches delivered by local officials, there was a closing ceremony at the veterans memorial with a couple of fired shots from the Marine Corps. Because of bad wather, the hotdogs and soda were postponed to the next year.
- Marek S., Troop Historian

Photos by Zoltan S. and James L.

---
Boy Scout Troop 174, Yorktown, NY. http://troop174.info