Troop 174
Ice Climbing and Snowshoeing
Jan. 9-11, 2004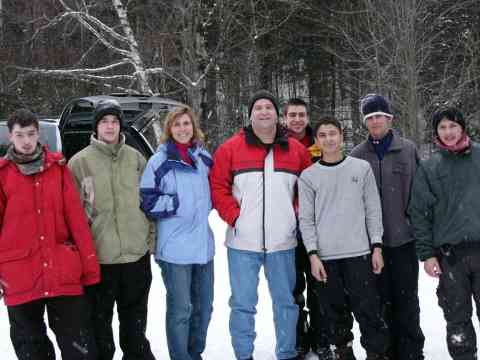 .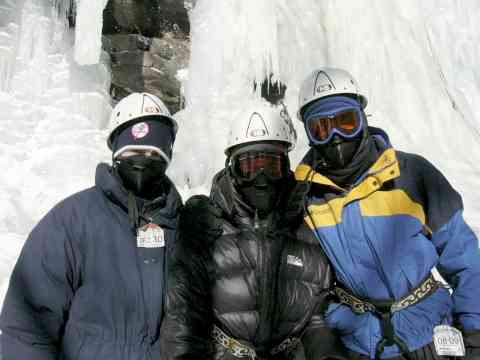 .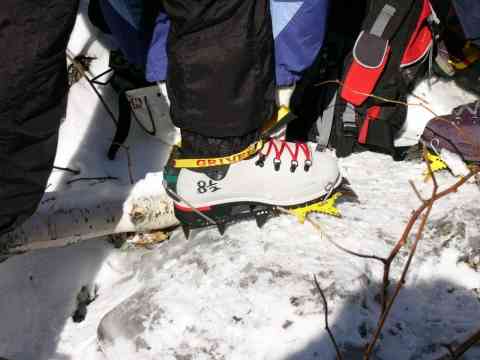 .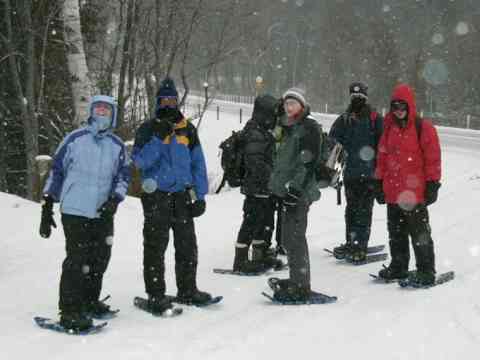 .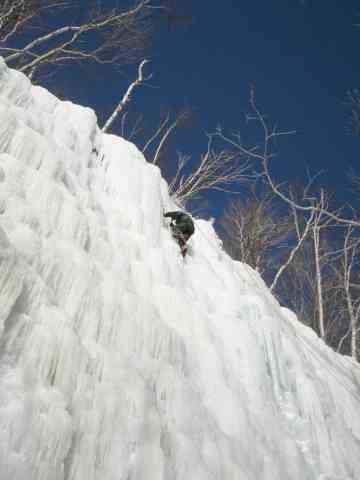 .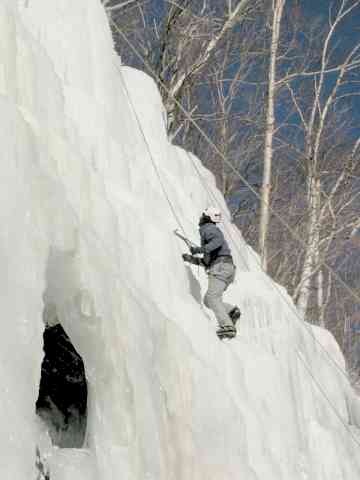 .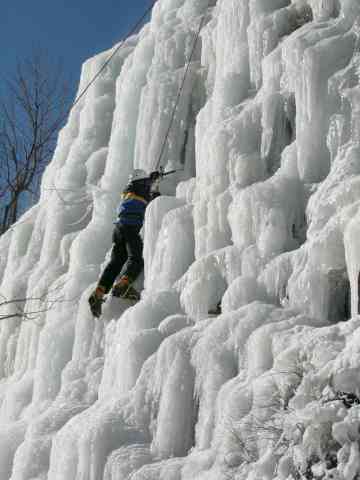 .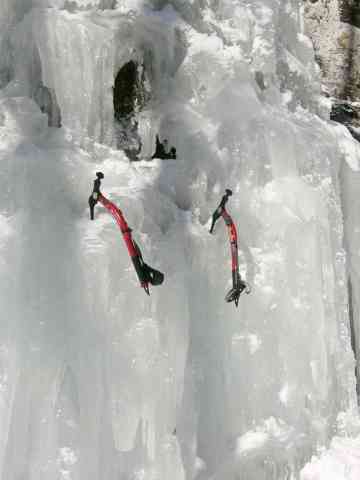 .
Ice climbing and snowshoeing was a new activity. Those activities have never been done by our troop before. Mr. Long's Scoutmobile (truck) had problems, so during the drive to the ice climbing hostel he had to turn around, and the troop had to go in Barbara C.'s car. When the troop finally got to Lake Placid it was late at night and -33 degrees F.
Saturday, the troop did ice climbing at Keene Valley near Lake Placid. It was -6 degrees F. The three places where people could ice climb had different difficulties: easy, medium, and hard. Everyone was prepared for the cold weather, but peoples' hands got cold ice climbing. The hostel that the troop stayed in had one room for adults and one room for scouts. The scouts started a card game before they went to sleep.
Sunday, the troop snowshoed for five miles, which took longer than most people expected. During the snowshoeing it snowed, and the wind could blow people over.
Thomas L.
Troop Historian
Photos by Chris L.

---
Boy Scout Troop 174, Yorktown, NY. http://troop174.info