Troop 174
Veterans Day Parade
Nov. 9, 2003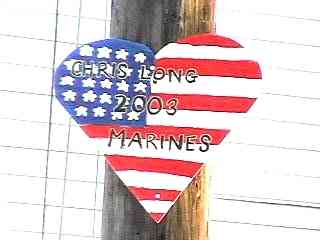 .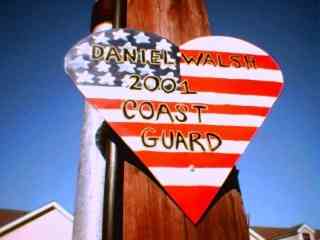 .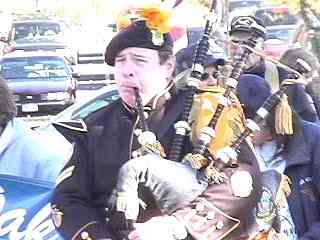 .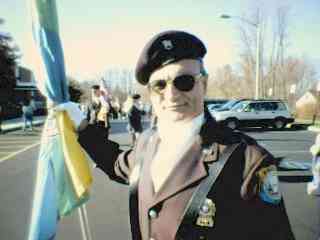 .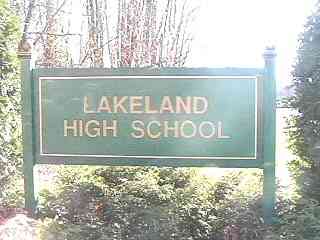 .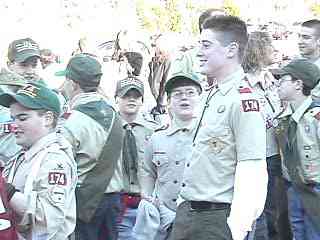 .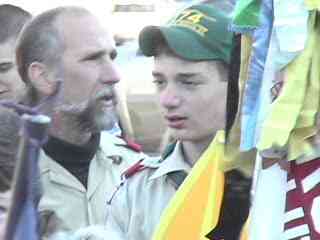 .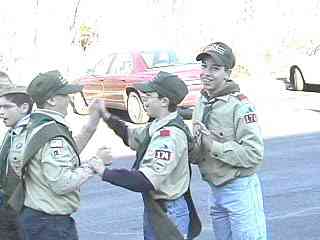 .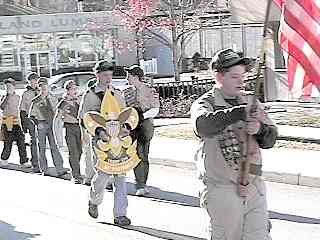 .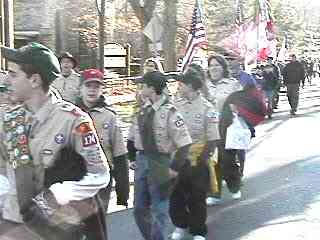 .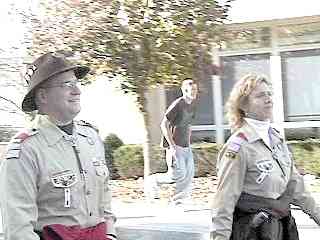 .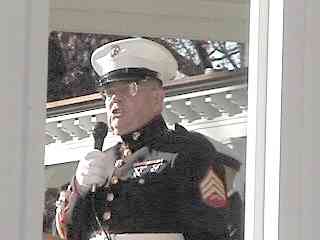 .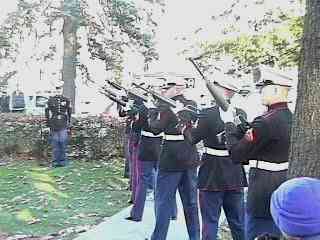 .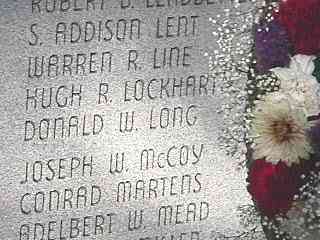 .
Two scouts from troop 174 joined the military. Hearts were placed in their honor on the marching path. The Irish-American Veteran's Club's bagpipe players preformed.
Pat P. was dressed up in his K-9 police outfit. After the troop marched from Lakeland High School to the Hart Library a few speeches were made, there was a 21-gun salute, and a wreath was laid for the veterans that died in battle. Mr. Long's father Donald Long is included in the WWII veteran's memorial at the library.
Thomas L.
Troop Historian
Photos by Thomas L. and J.L.

---
Boy Scout Troop 174, Yorktown, NY. http://troop174.info