Troop 174
Giant Ledge Mini Trek
Oct. 25-26, 2003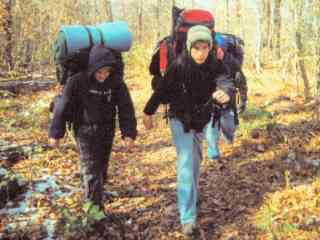 .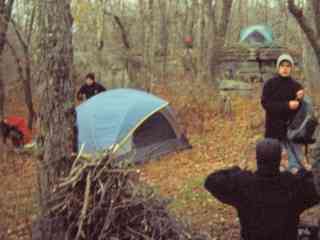 .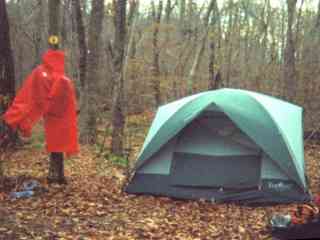 .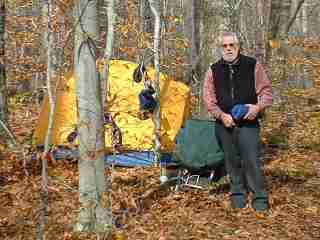 .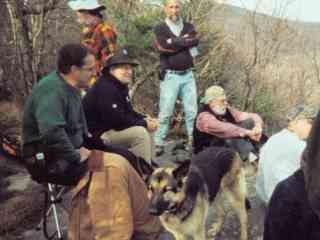 .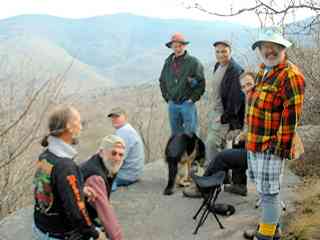 .

There was a good pastry place that the troop stoped by before going on the hike.
The hike was tireing because it was short but almost constantly uphill. There was a bag lunch on the trail. My group got less hiking because we got the lower campsite.
We set up camp and went up to visit the top of the ledge. The last picture shows the view from the top of Giant Ledge. It got colder after 3pm and by dusk a fire was lit to warm up people. Supper was Beef Strogonoff and some soup at our campsite. At the other campsite they had spaghetti and meatballs. For dessert Paul M. cooked some blueberry cobbler filling.
Thomas L.
Troop Historian
Photos by Thomas L. and Chris L.

---
Boy Scout Troop 174, Yorktown, NY. http://troop174.info