Troop 174
Plant Totem Poles at Clear Lake
Sept. 27, 2003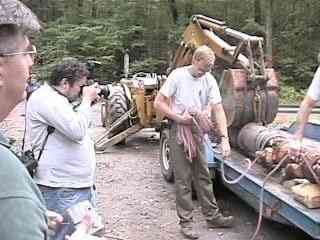 .
.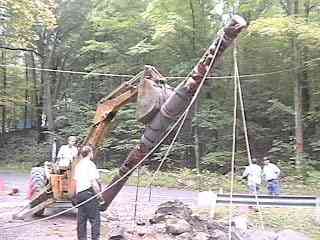 .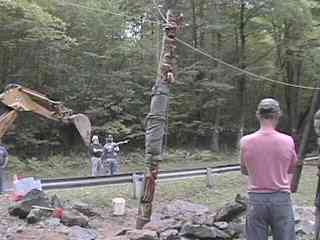 .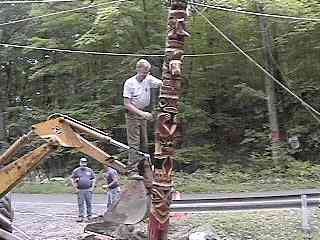 .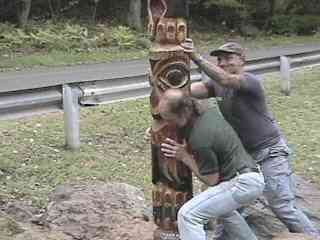 .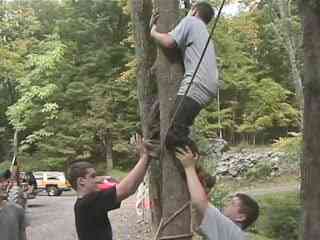 .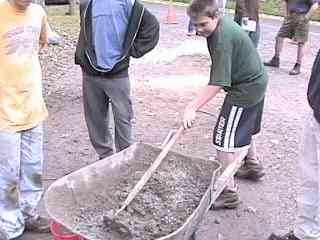 .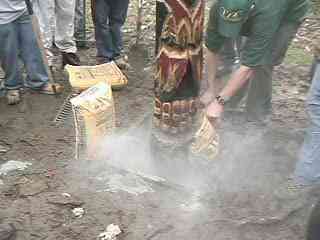 .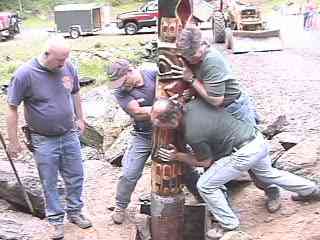 .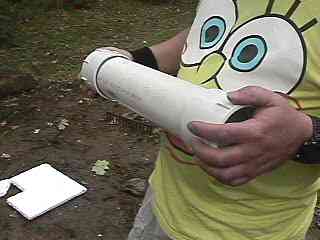 .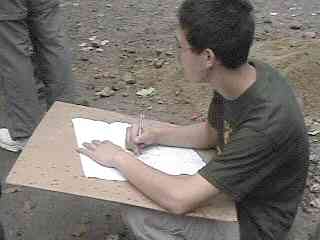 .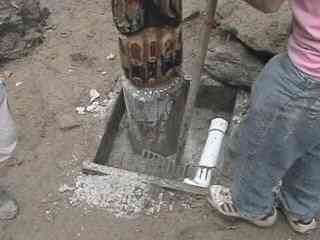 .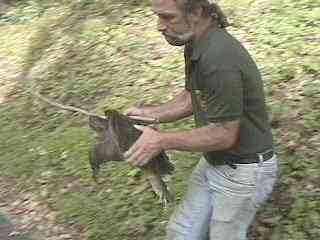 .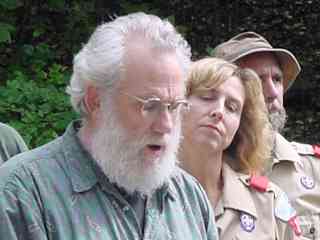 .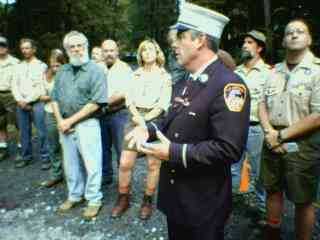 .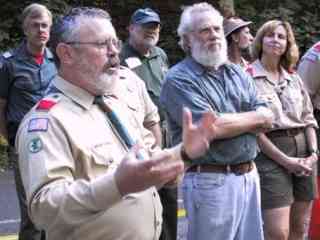 .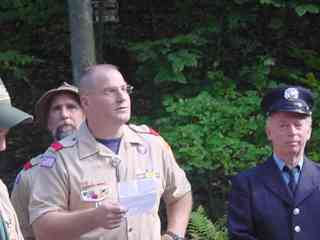 .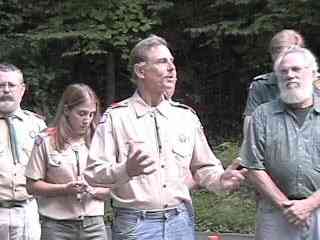 .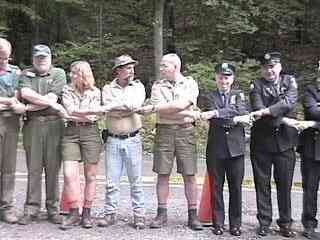 .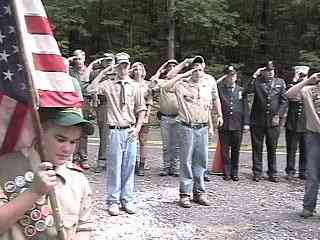 .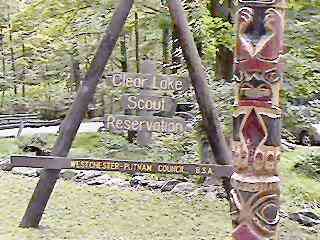 .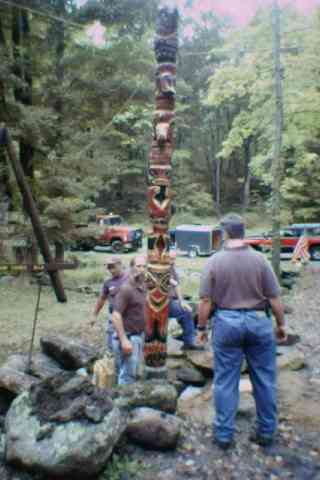 .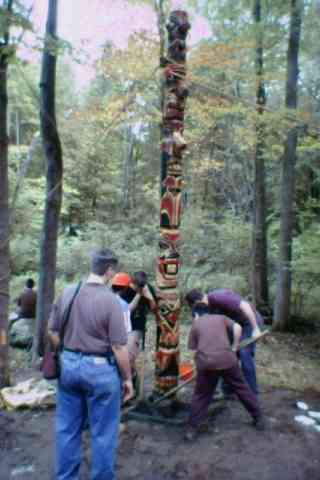 .
Dedication
We dedicate these poles today, September 27, 2003, in the solar calendar and Tishra 1, 5764 of the Jewish lunar calendar.
These poles represent Earth wisdom.
The relationship between all things—two legs, four legs, winged and from the seas.
The west pole is 110 years old; the east pole is 88 years old.
These poles are memories and therefore are also dedicated to the Twin Towers.
These poles were cut here at Clearlake and are now returned to Clearlake two years later having been shaped by human hands.
A full cycle—a full circle.
Each one of you that carved an eye, or cut a tooth or claw, anyone that had a part in this will ever be connected to it.
Like the experiences of Clearlake and scouting, we are tied up to the animals and land and rivers and streams that make the web of our lives.
When you visit here in the future—5 years, 10 years, 20 years, hence—and see these carvings, as the Big Chief says: "He who come upon these poles knoweth very well a bunch of boy scouts, old men and family made them for everyone."
--Dale S.
September 27, 2003

The Planting
Dale S. came up with the idea to carve the totem poles. The idea that a time capsule would be put in with the totem poles was Robert B.'s. There were three time capsules. One had a dollar bill in a gatorade bottle and a note. That note had the signatures of people who worked on the totem poles that day. Another had odds and ends from peoples' pockets, such as candy and a Gettysburg Historic Trail Medal. The third time capsule had many different types of organic seeds in it. The poles were set up and cemented in place with the time capsules. Pat C. is climbing up the tree in one of these pictures to attach one of the ropes to hold the totem poles up.
Construction of the totem poles finished a full 3 hours ahead of schedule, so the troop went on a hike to a graveyard. Dan M. and I tried to read the words on the tombstones. Only one minute after we started hiking back to the totem poles it started to downpour. Only the adults brought ponchos. After the hike there was still a 2 hour wait until the ceremony began.
When the dedication ceremony began you could tell that Dale was happy. Dale went through what all of the animals on the totem pole represented. Today seemed rather like an Eagle Project Service Weekend.
Thomas L.
Troop Historian
Photos by Tom L., the Stephen G. family, and Mrs. S.

---
Boy Scout Troop 174, Yorktown, NY. http://troop174.info